Aural
Sangean Waterproof Shower Radio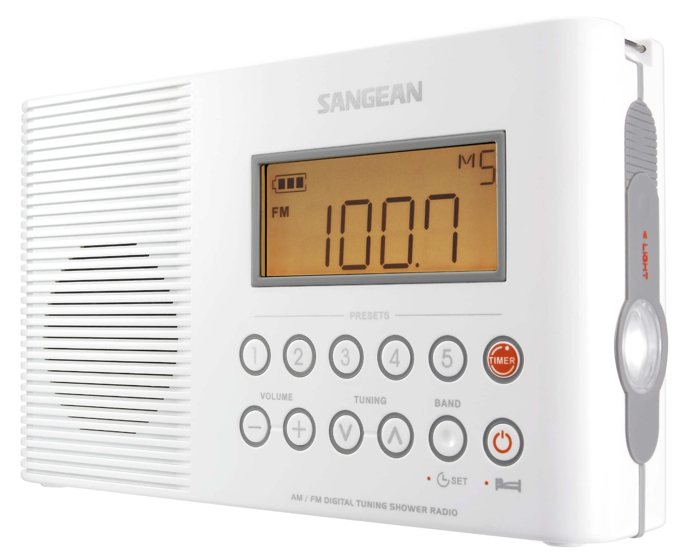 A submersible radio
NPR in the shower! That's all I wanted.
Okay, I am not an impulse buyer, but it is difficult if not down right impossible to try something before you buy if the only place you can find it is online.
I have a pocket-sized Sangean all band radio I keep in my go bag. It is a great little radio and gets to go camping with us too.
I looked online and found it's big waterproof brother, the Sangean H201.
I hung it on the shower head pipe right at face level.
It has 10 preset memories and a really cool feature: an adjustable countdown timer you can set to remind you not to waste water or take the souffle out of the oven.
Good clean fun!
02/8/16