Craft
Scotch Thermal Laminator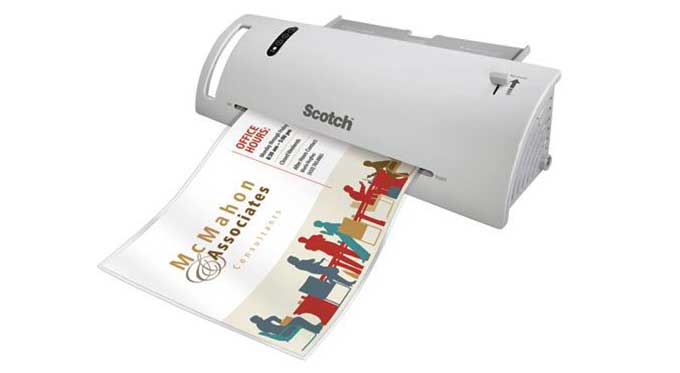 Protect documents, artwork, photos, and other items
As a medical instructor I had to buy a laminating machine to prolong the life of the certification cards and prevent students from tampering with the expiration dates. Since this was a personal expenditure I chose the cheapest model I could find, but after several years of use it turned out to be a providential discovery. Quite simply, the TL902 works day-in day-out with a minimal amount of fuss. I have never had any air bubbles, unsealed edges, or jams regardless of paper size or quantity.
It's small and light enough to be portable, with a carrying handle, feed tray that folds flat, and underside cord storage. It accommodates paper up to 8.5" wide and works with both 3 mil and 5 mil pouches. The only minor complaint I have is the feed tray is a little flimsy, but for occasional small-office/home-office use it's tolerable.
MSRP is about $30 which is very reasonable, but it frequently goes on sale for $20, which is an outright steal. There are more expensive laminating machines on the market, but considering how well this one performs there's no need to be imprudent with your money. Recently I've started to print and laminate my own customized maps for backpacking; I'm sure you'll find plenty of uses too!
09/6/17
Scotch Thermal Laminator ($30)