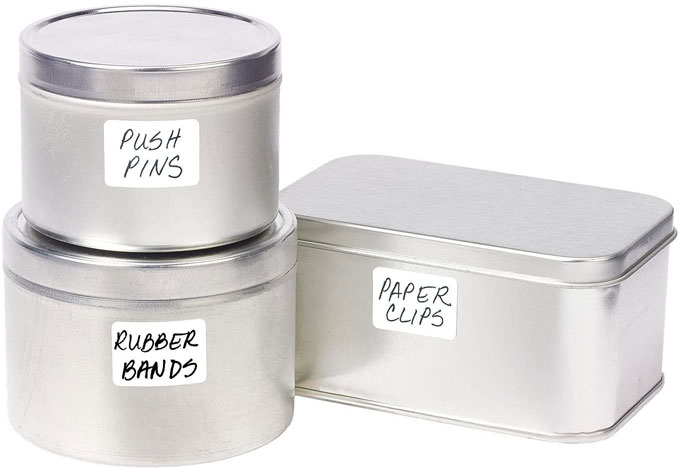 Labels stick, stay and remove cleanly without leaving a residue
Removable labels have made my life easier in a couple of key ways. Principally, I use them on jars or Tupperware containers for food. I cook a lot and either share or freeze smaller quantities. The removable label ensures that I don't have a protected energy-depleting label-removing fight on my hands when I want to remove the label and do another round of cooking. [It also ensures that a sticky label doesn't decide to slide off in the dishwasher, clogging it.]
I have also started using removable labels on other objects I have loaned that I would like to get back — best example of late has been books. I slap the labels on the covers with my name on them so they are visible and removable when they come back to me. This is the link to the labels I have been using for years.
They are meant to be put into printers but I just write on them with regular pens or pencils. The labels come in large quantity so may well last you for years.
04/26/21
Labels stick, stay and remove cleanly without leaving a residue!