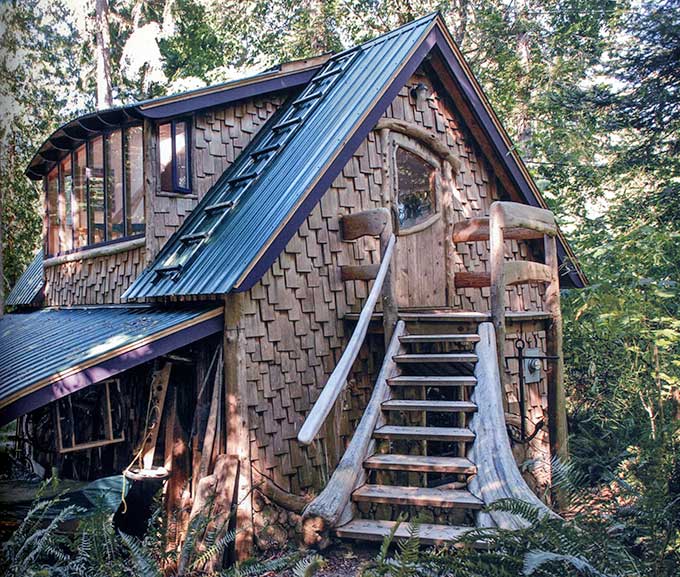 The best size for homes
Don't build a tiny home, build a small home. Fashionable tiny homes can be more aspirational than realistic. Ditto for large homes. A small home (400-1200 sqft) is the better size for most folks. In this book, shelter maven Lloyd Kahn collects home ideas for small homes that are built by the owners, or at least designed by the owners. The small size of the homes featured here encourage hand-made details that you could not complete in large home. Hand made everything is only one benefit of a small home; others include affordability, low ecological footprint, low maintenance, etc. The overall message in this gallery of hundreds of hand-built small homes is that small homes can be incredibly beautiful, adequately spacious, potentially affordable, and in most ways preferable to a large home. And that you — you the reader — should be able to build one yourself, with help. While you could build a tiny house, a small house offers many more advantages over tiny and few added downsides. The many hundreds of clear shots in these 220 color pages supply very practical solutions on how other small home makers have squeezed high quality living into a small space. Small is smart; small is beautiful.
07/4/17
Excerpt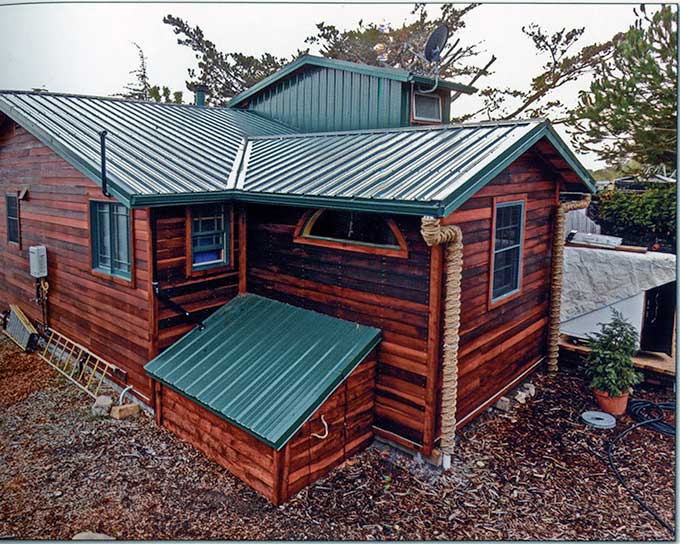 *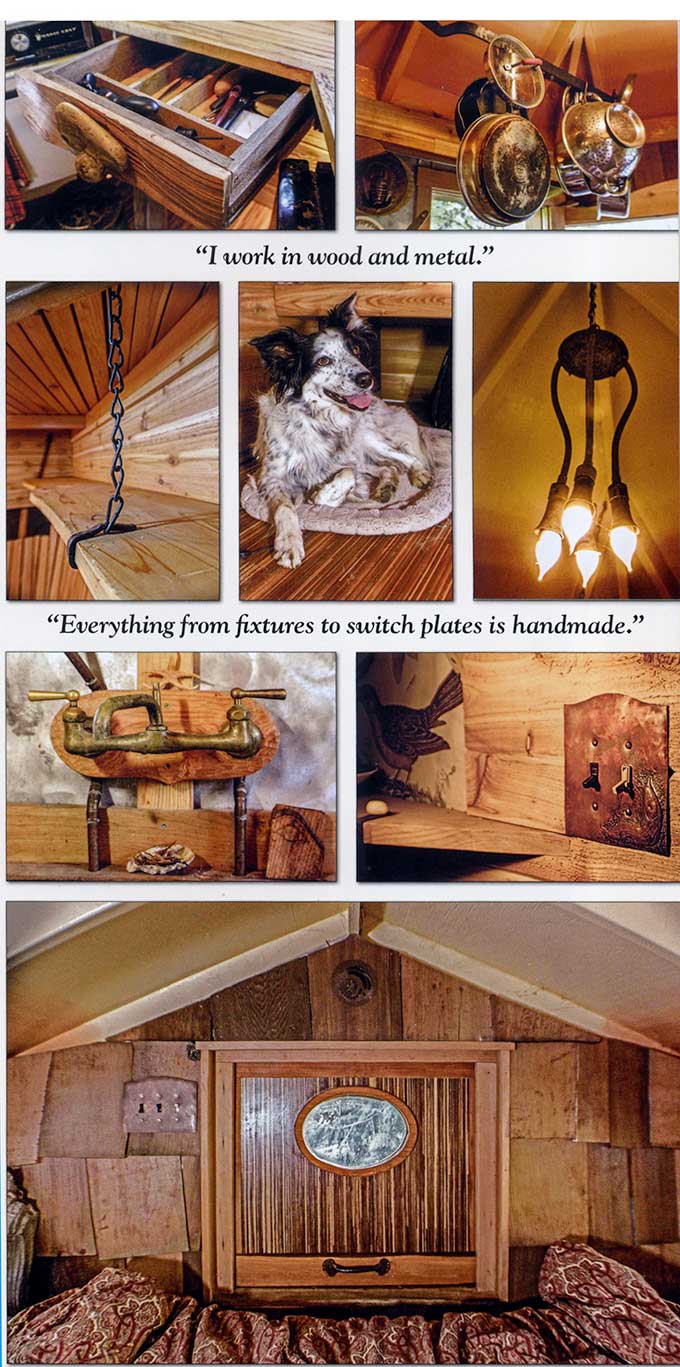 *
Floor area: 345 square feet. "We designed the house together, no drawings, just the odd sketch on the back of an envelope."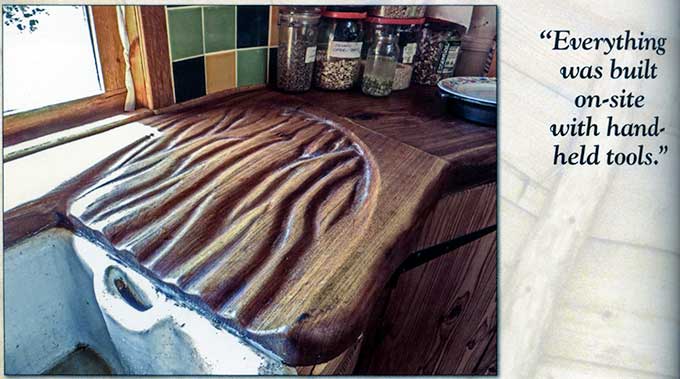 *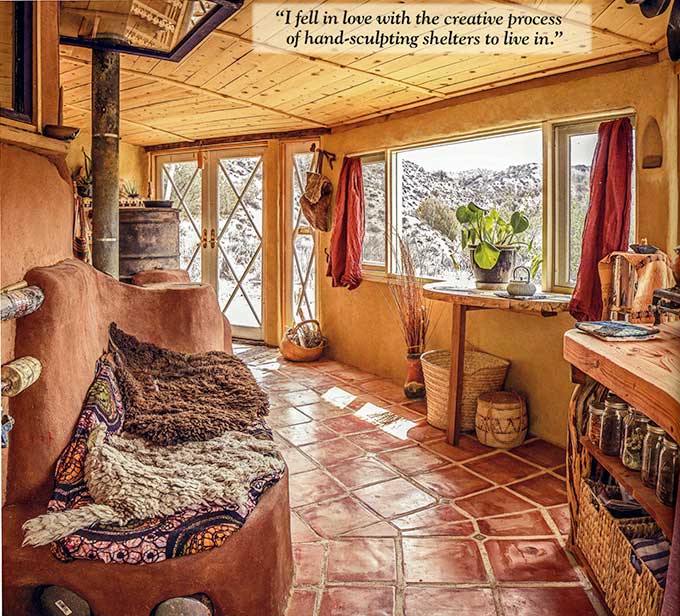 "This structure is built of a combination of earthen building techniques, all of which utilize different combinations of clay soil and sand harvested from the land, and straw. The building is made of cob, earth bag, light clay straw, and adobe. The floors are made of earth, sealed with linseed oil and beeswax. The house is heated with a rocket stove that is also build out of cob. The roof is a sealed lime." Floor area: 500 square feet.
*