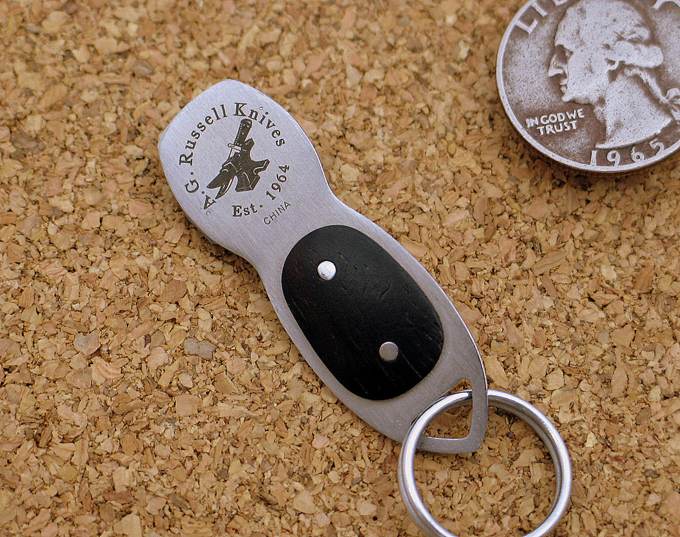 Save your keratin thumbnail
I've had a one of these little beauties for a couple of years now and it's saved me from countless encounters with genuine anguish. One year I gave one to every male I know for Christmas and received universal rave reviews. It's nothing more (or less) than a small (about an inch and three-quarters long), key chain ready, steel thumbnail designed expressly to save yours.
According to its designer it was originally designed to open recalcitrant folding knife blades for which I can personally testify it does an admiral job. But I also use mine for everything from removing sticky labels to prying open those damn pill bottle tops and, now and then, a quick turn of a small screw.
Frankly, I can't think of a another single product as handy and compact as this minor stroke of genius. Sells for a paltry $5.95 with the basic Black Rucarta handle or a more deluxe version with a Cocobolo (yes, just Saul Goodman's desk) for $7.95. Far as I know, only available by mail order from the A.G. Russell Knife Company, but dedicated researchers may find another source.
09/28/16
A. G. Russell Steel Thumbnail ($6 - $9)