Gareth's Tips, Tools, and Shop Tales - Issue #122
Got a tip to share? Tool to recommend? Tall shop tale to tell? A tip to bust? Please share with the class.
Testing Everyday Carry Folding Knives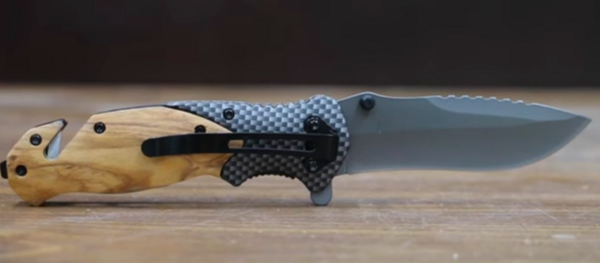 In this Project Farm video, Todd tests out 15 brands of everyday carry (EDC) folding knives from Fallkniven, Benchmade, Gerber, Victorinox, Kershaw, Cold Steel, Kizer, CRKT Fossil, Leatherman Skeletool, Milwaukee, DeWalt, COAST, Kingmax, Vulcan, Master USA. In the end, the expensive Benchmade ($170) performed best, but the Kizer ($69) and Kershaw ($87) also showed impressive results. The surprise was the Kingmax (at only $13). It performed decently and includes useful features, like a window breaker and seatbelt cutter.
On the Make: Podcast Talking About My Book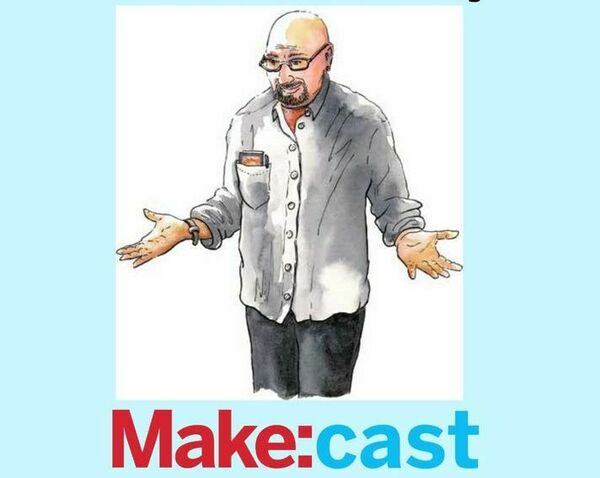 A few weeks ago, Dale Dougherty of Make: and I had a fun chat about my latest book, Tips and Tales from the Workshop, Vol. 2.
DIY lifer Gareth Branwyn has compiled a new volume of his series, Tips and Tales of the Workshop, Volume 2. He joins Dale Dougherty to talk about how he collects tips — asking a person directly to share a tip is not very productive. He shares some of his favorite tips he has found. He talks about the aspirational quality of tips, how picking up an idea from someone can help us become better. Learn more about Frankenstein prototyping, that things aren't perfect in the vaults of Gothic cathedrals, and that details layer one on top of the other.
Listen here.
Adam Savage on Retirement and Idea-Vulnerability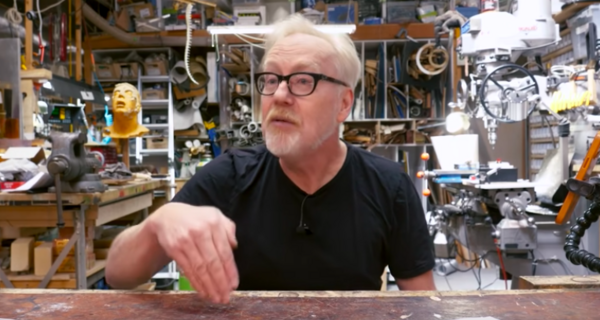 In a recent Q&A, Adam Savage was asked if he shares his project ideas with family and friends. His sincere answer touches on the vulnerability of an idea and how you want to be careful with whom you entrust those ideas to. His answer reminded me a little bit of Stephen King who was asked about whether he shares his work-in-progress books with anyone. His answer is no, NEVER, because of the vulnerability of the idea. King doesn't let anyone read a word until he's finished. His first reader is always his wife, Tabitha, because he knows she knows about idea-vulnerability. King says to have one reader, someone who understands what you're doing and knows how to navigate the precarious nature of your creative process. Similarly, Adam suggests figuring out who the people are who you can talk to "safely" and only share your ideas with them.
Answering the question on will he ever retire, Adam struggles to even wrap his mind around the concept. He says: "Retirement for me means spending a lot more time passing on my knowledge…I'm never going to stop making stuff. I'm never going to cease collecting objects, stories, and ideas…My hobby is my living, my living is my hobby. I'm always going to be doing that." He's aware enough to recognize the great privilege he enjoys (as do I) of being able to do what you truly love for a living and getting paid for it. And because he's doing what he loves, he never plans to stop, he just might start getting paid less and less for it.
Making a Portable Weight for Surface Mount Soldering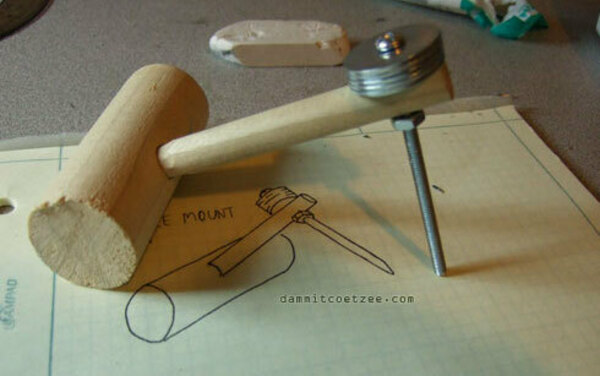 While going through some old makezine.com content, I happened upon this little gem, a simple tool for holding surface mount (SMT) electronic components in place. This could be useful for holding any small objects. The link to the project is dead, but here it is via the Wayback Machine.
Using Toothbrush Travel Cases to Store Bits, Blades, Etc.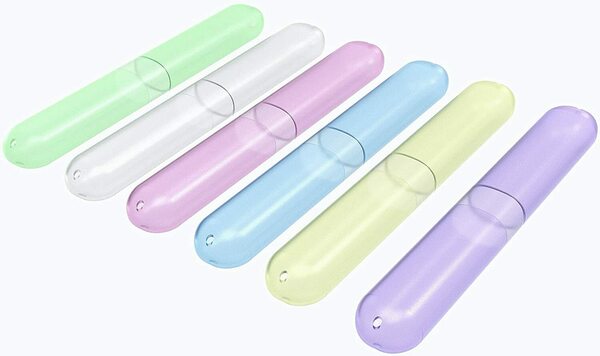 From the latest issue of Family Handyman comes this idea for using cheap translucent toothbrush travel cases to store bits, blades, and other small tools and components.
Resin Printer Settings Spreadsheet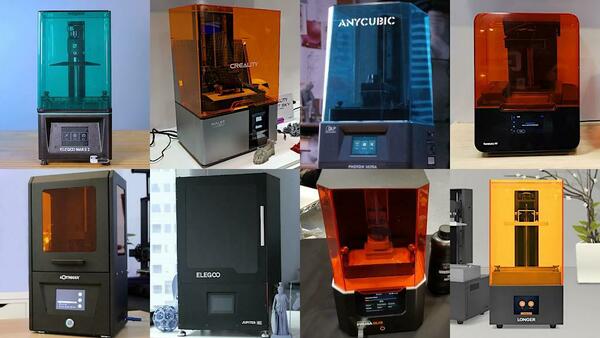 By way of Donald Bell's Maker Update comes this really useful tool. As someone relatively new to resin printing, I've come to realize just how important printer settings are for successful prints. Layer height, exposure time, base exposure time, and light-off times can all impact your print success. And all of these values can be different for different resin brands. This spreadsheet on Maker Trainer shows the optimal settings for all the common (and not so common) resin brands.
Maker's Muse
Shop Talk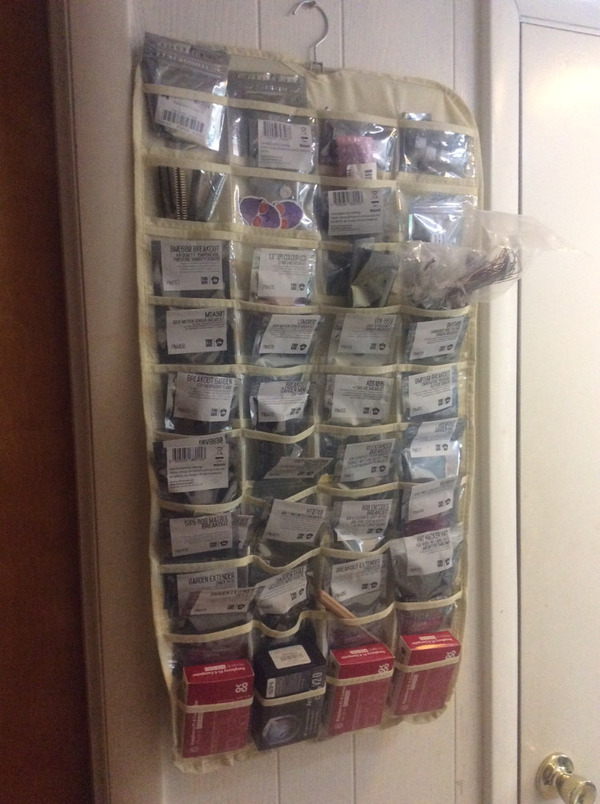 Reader Foster Schucker sent in this tip (which I included in my first tips volume):
"I recently saw the tip about the hanging bags and thought I'd share my tip for what I use to hold all of Raspberry Pi parts. It's a jewelry bag with 36 compartments on both sides. It was inexpensive and it's been nice to be able to see the parts at a glance."
***
On the question raised by reader Gary Shell on the Amazon prices almost always being higher than Todd at Project Farm lists them as in his videos, Raoul Miller writes:
"Answering Gary's question – Amazon does dynamic pricing. When a web site features an item that is somewhat obscure and interest in it rises substantially, then they raise their prices. You just need to wait a week or two for the traffic to it to die down and the price will go back to where it was."
05/26/22
(Gareth's Tips, Tools, and Shop Tales is published by Cool Tools Lab. To receive the newsletter a week early, sign up here. — editors)