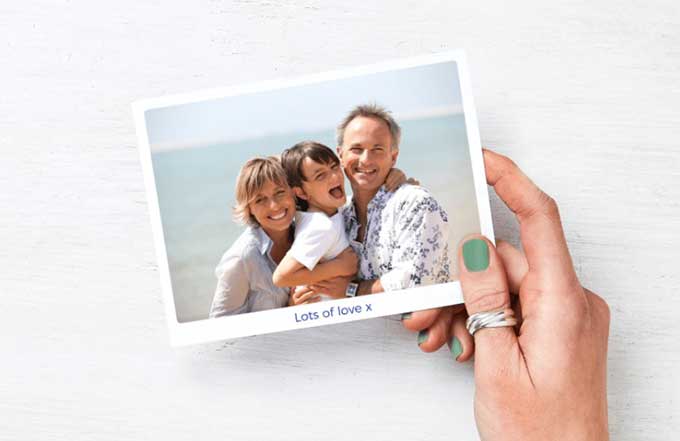 Your photos on real postcards
My job keeps me abroad and away from family, and I wanted an easy way to keep in touch with my little nephews as they grow up. They're not old enough to read or receive email, so I thought something tangible they could receive in the mail would be a good idea.
The best service I found for one-off postcards is TouchNote. I signed up on their website and paid for some "credits," and then whenever I want to send a card, I just choose some photos from my phone and add a little message and address, and the kids get a physical card. There are several photo configurations available, and you can add a caption on the front or a paragraph on the back.
The cards cost $1.70 to $1.99 each (including shipping), depending on how many credits you buy at once, and occasionally they have sales for bulk purchases.
I feel that this has really helped me keep in touch with the kids even though I don't see them often. When I finally got to see my little nephew in person, he treated me – -and the little characters I had posed in the photos — as familiar friends.
Of course you could also use the service for other things, such as thank you notes, Christmas cards, move announcements, etc. They also have greeting card options which I haven't used. I researched several similar services before I settled on this one, which I have been using for about eight months. The others I tried either required using a very slow website or just weren't that easy to use. This one has nice layouts and sending a card is extremely quick. The app is available for iOS and Android.
10/13/17