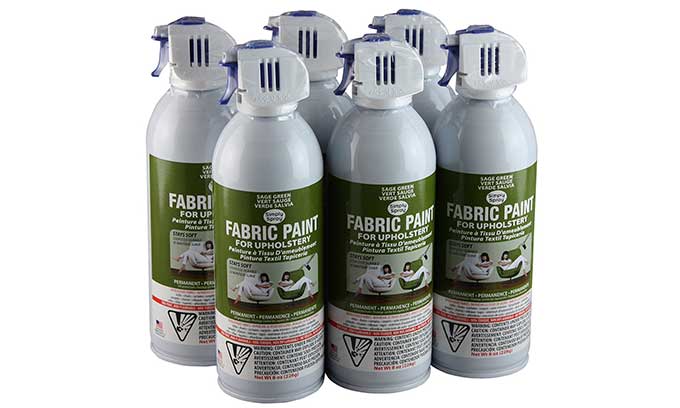 Extends the life of outdoor furniture cushions
We live in a very sunny climate and our outdoor furniture takes a beating. We had some intact but horribly faded cushions for an outdoor seating set that needed to be replaced. Since they were not a standard size, we would have had to order custom cushions ($$$) or replace the whole set. I found this upholstery fabric spray paint online and while it seemed like a scam, we decided to give it a try.
In reality this worked really well and we have gotten a few more years of wear of these cushions (including some touch ups). The product has a similar form factor to standard spray paint but it is a very different consistency so you need to do some practice first. However, it is pretty easy to use and get good coverage. You literally just spray the cushions and let them dry. We did not find any issues with the paint rubbing off onto clothing or furniture. There are only about half a dozen colors and obviously this won't restore patterned fabric. I would recommend the 6-can pack for a standard patio set. This gave us extra for touch ups. Our observation was that the cans lasted in storage easily for a year or two. It appears that this could also be used for craft applications or shirts, but I can't vouch for how it would stand up to washing machine.
04/10/18
Simply Spray Upholstery Fabric Spray Paint 8 Oz. Can 6 Pack ($57)