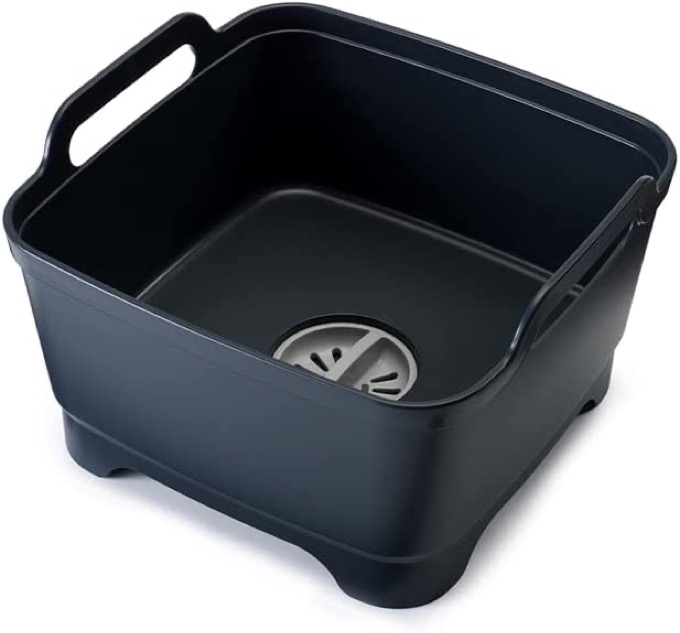 Wash basin comes with integrated plug and strainer
As someone who has used this wash and drain bin for over three years, I can say that it's been a great investment, despite the somewhat high price tag. Although marketed for dishwashing, I've found it perfect for hand washing smaller items.
Here's why I think this bin stands out from other similar products:
Deep Enough for Soaking: The bin is deep enough for soaking without worrying about water spillage.
Safe Lifting: The handles make it easy to lift even when the bin is heavy and slippery from being filled with water.
Available Drain: The drain feature is a real game-changer as it eliminates the need for heavy lifting. So far, the plug for the drain has been watertight when the bin is filled.
02/2/23
Joseph Joseph Wash and Drain Dish Tub