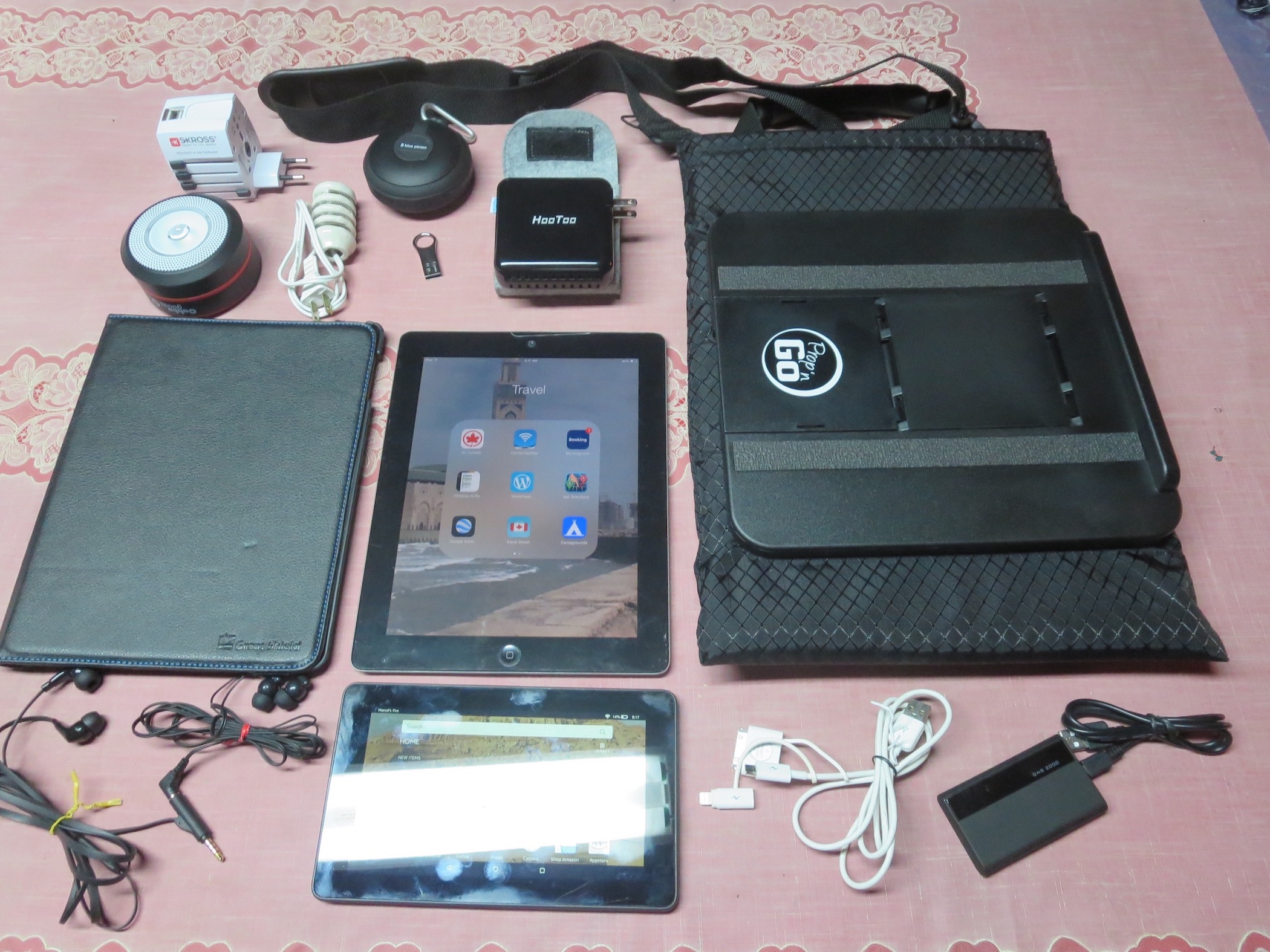 A couple's gadget bag for traveling
These are the contents of my gadget bag when my wife and I go traveling. The contents vary somewhat depending on whether we are camping or traveling outside of North America. All the items in the photo I would consider an essential part of our time away from home.


The bag: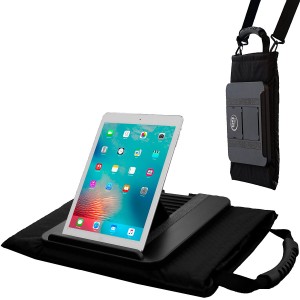 Prop 'n Go Tote ($50)
This bag has enough room to hold all the items (most of them are flat and take up little space). The bag has some padding to keep the contents somewhat protected. There is a small pouch at the top that keeps all the cables and then GNS 2000 (below). Best of all, it allows me to position the iPad at whatever angle I need for comfortable use while reclining.


What's inside the bag: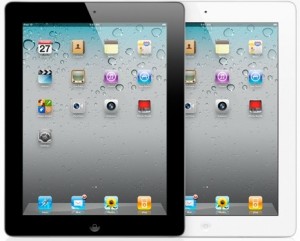 iPad (Varies)
The iPad is the most important item for me. There are too many uses to list here. I use an old case with it to protect the front glass while in transit.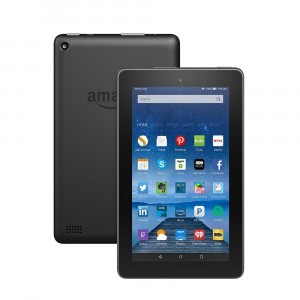 Fire Tablet ($40)
The Amazon Fire is my wife's ebook reader, as well as email and surfing tool. She needs her own as I am usually using the iPad and not willing to share.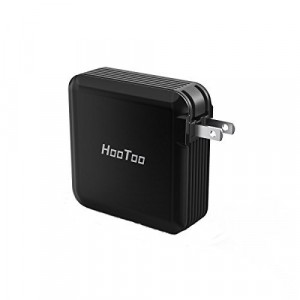 HooToo TripMate Elite Wireless Router ($30)
The HooToo Elite serves many functions. It is a charging plug and a spare battery pack. I store movies on my thumb drive and use the Elite to wirelessly connect it to my iPad (no internet needed). Lastly, it is a Wi-Fi booster. The thumb drive I carry is an F80 32G drive from Silicon Power ($19). It is lightweight but very sturdy, being totally metal. There are no caps to worry about and it is supposedly water resistant (have not tried this out). These two items sit in the convenient storage case that comes with the Elite.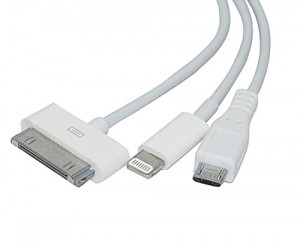 3 in 1 charging cable ($7)
The 3 in 1 charging cable cuts down on the number of cables I carry. I can use it to charge the iPad, the Fire and my bluetooth speaker.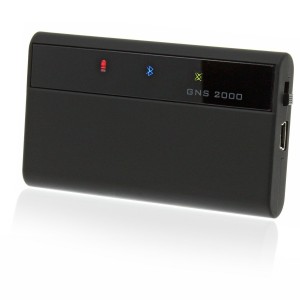 GNS 2000 GPS ($85)
The GNS 2000 is my offline GPS system. It connects via bluetooth to my iPad (which does not have GPS capabilities) and serves to get us around. It enables any map app on my iPad to show our immediate location.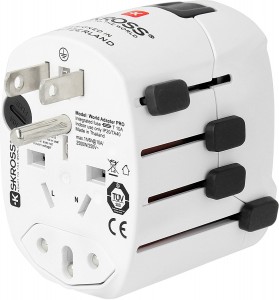 Skross World Travel Adapter ($40)
The Skross world travel plug is an absolute necessity if travelling abroad. It also has a couple of USB charging slots.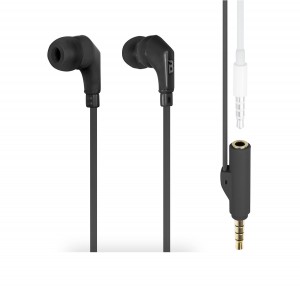 tuneFRĒQS Share headphones ($30)
The tuneFRĒQS Share headphone cable can by used separately or with my wife's headphones plugged into it. We can listen to podcasts together at the airport. It also has an on/off button to quickly control the broadcast.


Now for some less used items: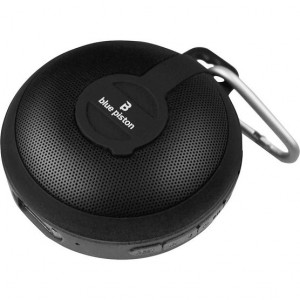 Logiix Blue Piston Element Speaker ($50)
This bluetooth speaker has my whole music library stored via a micro SSD card. It is water resistant and perfect to carry along. It also serves as an iPad speaker when needed.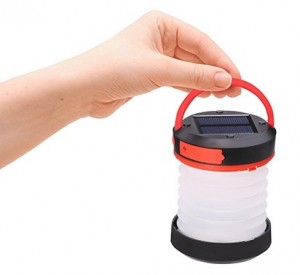 Solar lantern ($17)
A solar lantern is a great flashlight to carry along. I don't have to worry about batteries for it. I use it to read from late at night when I don't want to disturb my wife. The placement of lights in hotel rooms is not always suitable.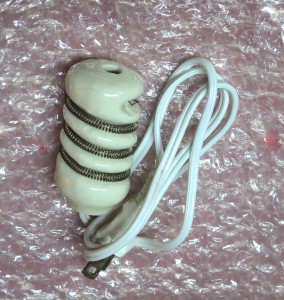 Portable immersion heater (varies)
Lastly, there is an electric teacup heater. It will heat up a cup of water in no time at all. I picked this item up at a small hardware store in South America.


02/15/17
(Cool Tools Readers! We will pay you $50 if we run your "What's in My Bag" story. Send photos of the things in your bag (and of the bag itself, if you love it), along with a description of the items and why they are useful. Make sure the photos are large (1200 pixels wide, at least) and clear. Use a free file sharing service to upload the photos, and email the text to editor@cool-tools.org. — editors)