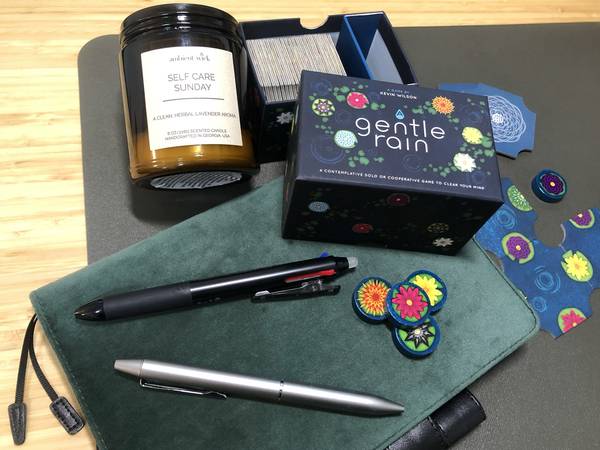 What's in my desk? issue #106
Sign up here to get What's in my bag? a week early in your inbox.
Jayme Boucher is the Marketplace Manager at Roll20, a company that provides a free browser-based virtual tabletop that enables gamers from around the world a way to play together even when apart. She's a fervent Liverpool FC supporter and can't wait for live sports to resume post-pandemic.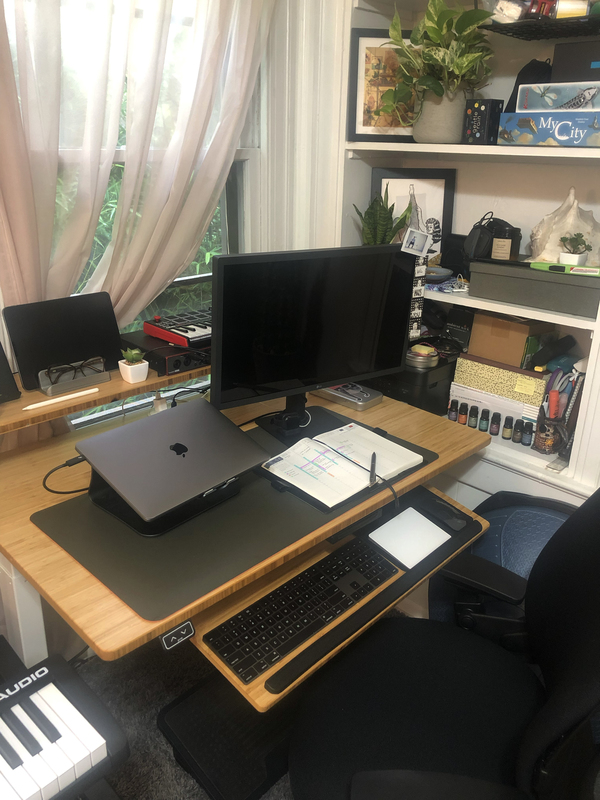 Hobonichi Techo Cousin ($54)
The Hobonichi Techo Cousin is the first planner I've ever loved; the paper is incredibly thin yet luxe, and there are sections for everything you need and more… including habit tracking, monthly and weekly spreads, daily journals, and reference guides. I find myself making time in the day just to use it. Official covers can be limited or expensive, so I purchased mine on Etsy — it has built-in-bookmarks to give me quick-access to my most frequented sections.
Pilot FriXion Ball 2 Biz 2 Color Gel Ink Multi Pen ($36)
One of the reasons I'm able to actually use a fancy planner without major anxiety is because I discovered that there are actually modern erasable pens that are NICE. These use thermosensitive ink that disappears completely when you rub the built-in eraser across the page, and come with multiple ink cartridges within to allow highlights/corrections/accents without carrying a full pencil case around. I've got two — a fancy, heavier metal one in black/red ink in .38 mm for detail work and small spaces, and a plastic blue/black/red clicker in .5mm for more casual use and journaling.
A Gentle Rain ($22)
I've spent a lot of effort over the last year training myself to take more screen breaks throughout the day. Keeping a handful of 10-15 minute activities within arms reach helps me focus on something else just long enough to recharge, and A Gentle Rain is one of my recent favorites. It's an easy-to-learn solo game, like solitaire, where you match the art on lake-themed tiles as you place them strategically in a freeform tableau. Matching all four flowers around a hole means you get to place a wooden bloom token in the center, ultimately scoring you points. Even though I've never played a perfect game, it's meditative and challenging in a very zen way. I look forward to seeing if I can master it one day.
Ambient Wick Self-Care Sunday Candle ($21)
I go through a ton of candles and incense while at my desk, and this is definitely a favorite brand. The ingredients are clean and simple, and it's lasting much longer than any of my "big name" jar candles. I've been using this one since last November! It also smells amazing, burns clean, and 5% of all sales are donated to organizations de-stigmatizing mental health. Whenever I need to send a gift lately, I send one of these.
06/16/21