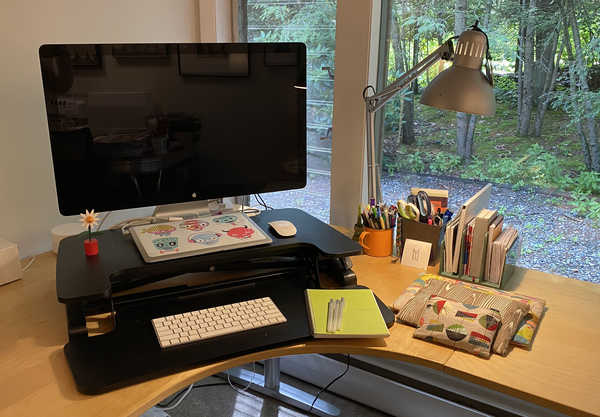 What's in my … ? issue #113
Jennifer Niederst Robbins is the author of well-known web design books published by O'Reilly Media, the founder of the ARTIFACT web conference, host/creator of the pre-YouTube "Cooking with Rockstars" podcast, an intermediate sewist, and a pretty good cook.
I have been working from home since 1996. I tend to hop from project to project — book writing, conference organizing, book design and production, etc. — so I love my enormous, 15-year-old, IKEA desk (out of production) that wraps around two whole walls of my office. It gives me plenty of space to have several projects set up at once. On the third wall, a vintage kitchen table serves as my sewing and art-making station. My favorite thing about my home office is the lush view of nature and wildlife through the floor-to-ceiling windows.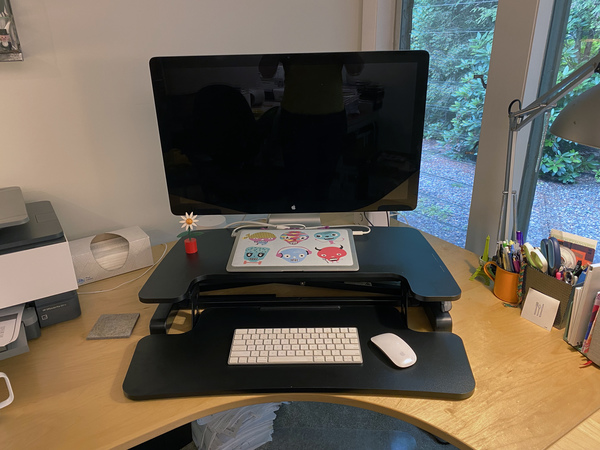 27" FLEXISPOT Stand Up Desk ($150)
Earlier this year, I had an extended bout of nerve pain brought on by disk issues in my neck. It was clear I needed to break some old habits that affected my posture, so I joined the Standing Desk Revolution! What I really like about the Flexispot stand-up desk is how extremely easy it is to convert. All it takes is a squeeze of a lever and a lift or a lowering that I could do even with the nerve issues in my arm, so I could change position as needed. (It's feeling much better now. Thanks for asking!)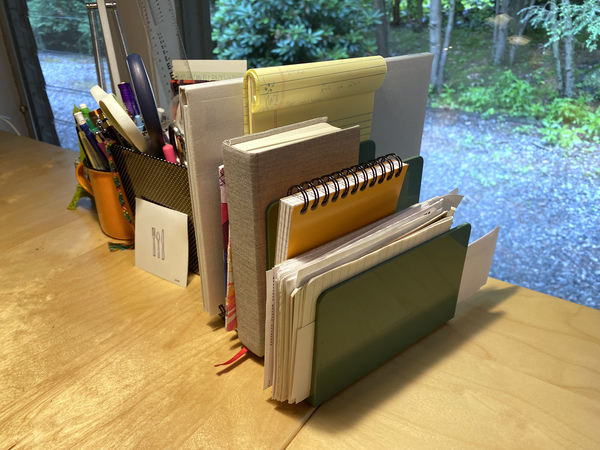 Poppin Fin File Desk Organizer ($28)
Sometimes one small thing can have an enormous impact. For years, I had my notebooks and pads in an unruly and sprawling stack on my desk. I'm not sure what took me so long to get this Poppin organizer, but it instantly made my desk a happier place. In it, I have my favorite notebooks (different ones for different tasks), my 5-year journal, and scratch paper made out of unused pages from my printer (a habit I picked up from my Dad). For someone who made her name in the digital design world, I'm totally paper-crazy!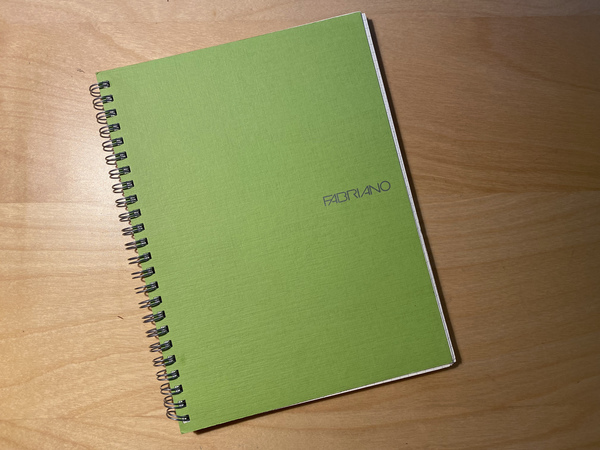 Fabriano EcoQua Spiral Grid Notebook ($5-$12)
This has been my go-to notebook for years. I'm a sucker for paper with a small grid that allows me to keep my lists tidy and also provides good structure for sketches or even doodles while I'm on the phone. I use these primarily for professional and larger projects, so they get date-stamped and saved for future reference. I also have one that I've used to log every dinner I've prepared for the last year (a small mania sprung from COVID lockdown).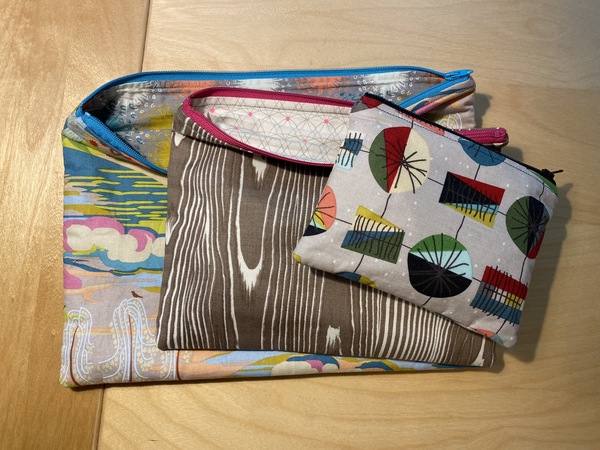 Various zippered pouches (made by me)
I've been keeping my small stuff—art and sewing supplies, cords & gadgets, drugstore items, and so on—organized in zippered pouches that I sew myself. I get great joy out of choosing the fabrics and zippers, and I've begun designing fabrics myself (not shown) using Spoonflower. Etsy shop, here I come!
08/4/21