Issue #147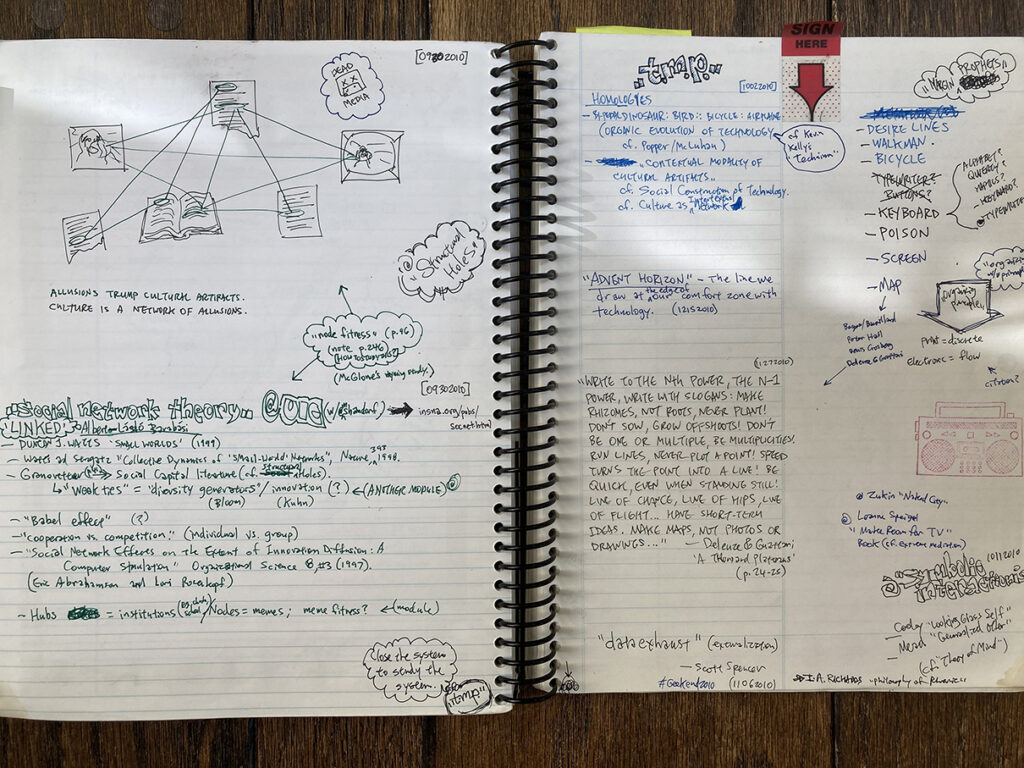 Sign up here to get What's in my NOW? a week early in your inbox.
Roy Christopher marshals the middle between Mathers and McLuhan. He's an aging BMX and skateboarding zine kid. That's where he learned to turn events and interviews into pages with staples. He has since written about music, media, and culture for everything from books and blogs to national magazines and academic journals. He holds a Ph.D. in Communication Studies from the University of Texas at Austin. As a child, he solved the Rubik's Cube competitively.
Physical
Bienfang Notesketch notebooks — I work on paper as much as I do on screens. I even make my own notebooks. If given the choice, Bienfang Notesketch paper is what I would use for every one. It's half-ruled—sometimes half the page vertically, sometimes half of it horizontally—and it's perfect for hashing out ideas of all kinds.
Sputnik Coffee — I've been drinking coffee since kindergarten, and my favorite kind is Chicago's Sputnik Coffee. You can subscribe to their beans right on their website.
iPod Nano — I am happily stuck in the MP3 era, and I don't go anywhere without this little guy. I have larger and small capacity iPods, but the 3rd-generation 8-gig Nano is the perfect size for me.
Digital
Zoho Notebook — In the rare instance that I don't have an actual paper notebook handy, I use Zoho's Notebook app. I'm sure there are plenty that do this now, but the ability to sync notes across devices is crazy useful. The notes themselves are also different colors, which not only makes them look like Post-its, but it also makes it easier to remember where you jotted down what.
Call Out Culture podcast — My dudes Alaska, Zilla Rocca, and Curly Castro talk shop and talk shit about Hip-hop and pop culture. I don't listen to podcasts habitually, but these guys always make me want to join in. I even did once!
Invisible
There are no deadlines, but there's no time to waste.
11/23/22