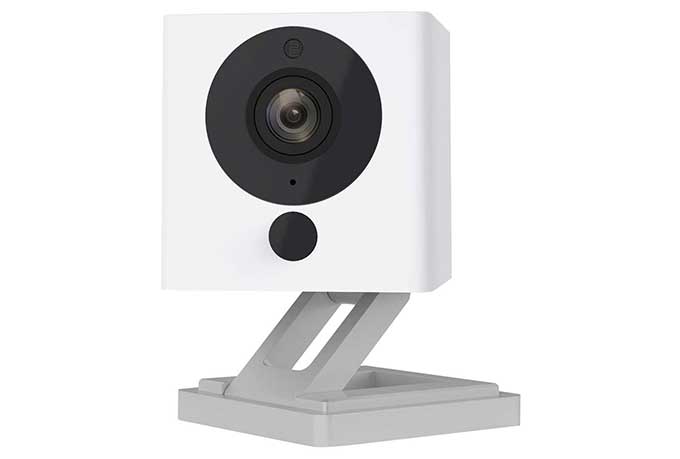 Inexpensive wireless security camera
I ran across this great low-cost high-functionality security camera a few months ago. Having grown disenchanted with the pricey subscription fees for my pricey Nest Cams, I found this great tool to be just what I needed…and more. The basic stationary camera is only $19.99, yet it has a surprising array of features. Recording at 1080p full high-definition, you can live stream from their mobile app anytime anywhere, and you can pinch in to an 8X digital zoom! And it has IR night vision, motion detection, and notifications. And a couple of unique features like smoke alarm and carbon monoxide monitor alert algorithms. It also has two-way audio and time-lapse capability. And the best part (the part that really sold me, other than the great price) is the free rolling 14-day cloud storage. Or you can stick in your own microSD card and get continuous recording and storage on your own. I know, that all sounds almost too good to be true.
But you will be astounded when you consider their upscale model, the Wyze Cam Pan. This guy has all the same features as the basic Wyze Cam but also offers 360-degree horizontal panning and 93-degree vertical tilting. And it can be set to automatically track motion items in its field of view, that's right, it will literally follow your puppy, or you as you walk around the room! At these prices, you can afford to install a fleet of video monitors at home or office, all for less than the price of one camera from the higher priced alternatives.
01/3/19