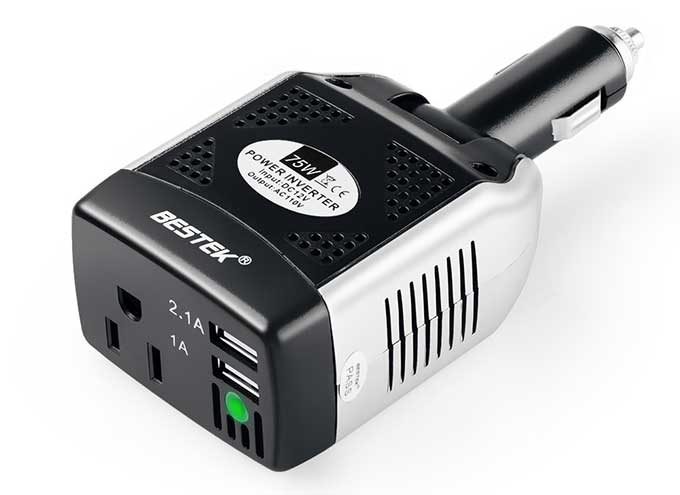 Portable household current
You plug this solid-state inverter into your car's lighter socket and power whatever 110 volt AC appliance you want, 75 watts max. No need for special DC gadgets. It's made for recharging cell phones and other batteries, but I've used it for my scanner and my printer while on the road. Also, I've run a small black-and-white TV set, and more importantly, my baby's bottle heater (I admit is a small one). You can power almost anything that doesn't use large resistance like hairdryers, waffle makers, bread toasters, small ovens. I haven't tried a coffee maker yet.
The same company offers an assorted line of automobile inverters with more output power (200 watts on up). This is the smallest one.
09/23/21
(This Cool Tools Favorite from 2004 is no longer available, but this Bestek inverter is a highly-rated substitute. — editors)
Bestek 75W Power Inverter DC 12V to 110V AC Car Inverter with 3.1A 2 USB Ports