REVIEWED ON: 29 April 2016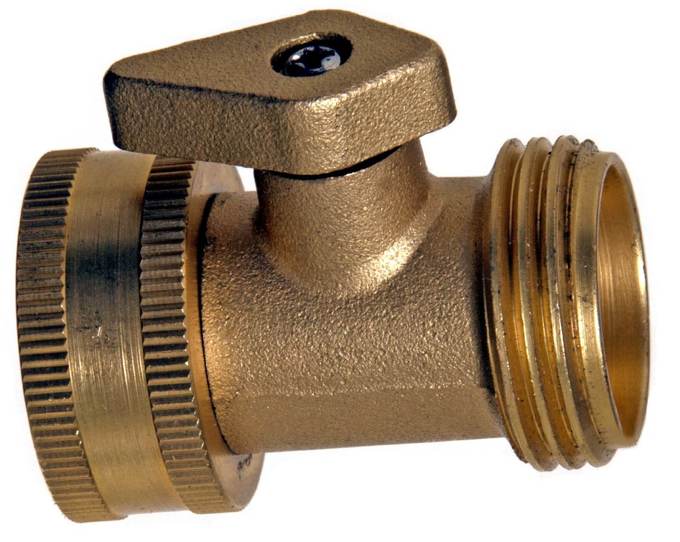 Control garden hose flow from the end you are holding
Best hose shut off for the buck, period. Solid brass except for the nylon value core and not as bulky as the Dramm at more less than half the price (a solid product BTW but expensive and the turn stem gets hung up on stuff all the time). Some of the other "brass" shut offs have plastic turn stems and they are the achilles heel, the kiss of death, the weak link, if you will.
I've used these consistently for the last 8 years or so.
04/29/16
Brass Garden Hose Shut Off ($8)
REVIEWED ON: 28 April 2016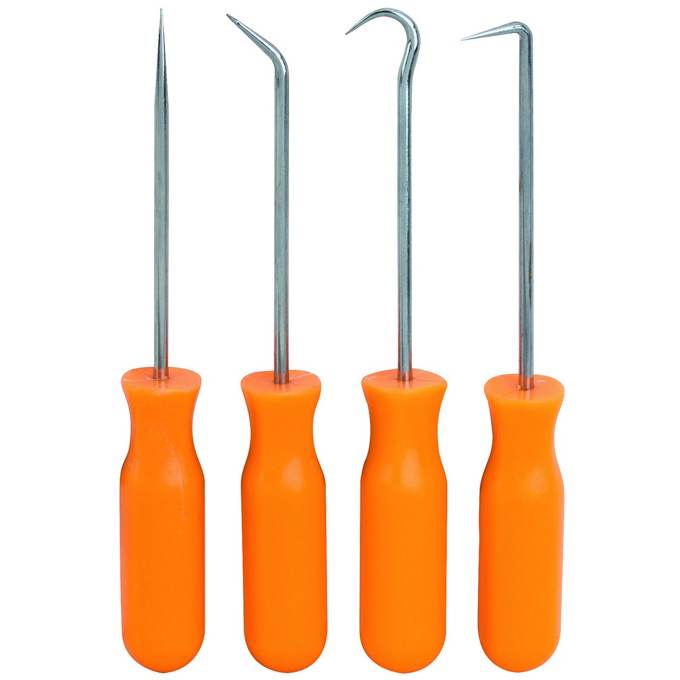 Multi-purpose picks
These are well made, about 5 inches long, a nice bright safety orange, and sell for a couple of dollars. There are many companies that offer these sets, such as Tekton and GearWrench, and some have nicer rubberized grips (but these nicer sets cost more).
I have 4 sets of these, and I keep a set in the kitchen gadget drawer. They come in handy for kitchen tasks such as cleaning out the coffee grounds in my reusable K-cup. Sure I could use a butter knife, but the straight pick tool is so much easier and makes quick work of this simple and constant job. It gets all the coffee out of the nooks and crannies.
Out in the workshop/garage, they come in handy for grabbing and hooking small items like wires to pull through holes and removing electrical connectors. They are so small that they allow more precise positioning than other tools like pliers. And using the hook ended one means less chance of breaking delicate clips.
Also, they can be used to open packages and doing things like poking holes in the ends of certain sealants and glues. And they are great for cleaning out crud in between tight seams on things like appliances.
Once you own a set, you find a lot of uses for them.
04/28/16
Mini Pick and Hook Set (4 pieces) ($2)
REVIEWED ON: 27 April 2016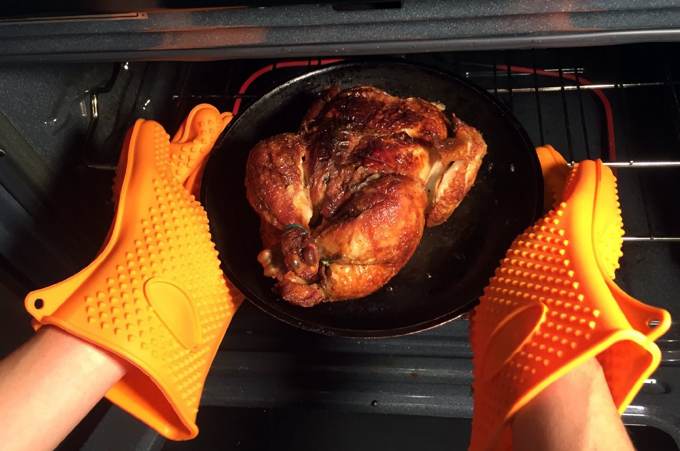 Protect your hands against heat while cooking, baking, or BBQing
I've stopped using a turner to flip over steaks and hamburgers on the grill. It's much easier to use these heat-resistant silicone gloves to handle the meat. With them, I can set the meat anywhere on the grill I want. I also use them to pull the roasting pan out of the oven, and for lifting heavy turkeys out of the roasting pan. I don't bother carving the bird with a knife, either – I just take the hot meat off the carcass with the gloves on. I'm able to easily strip the meat clear to the bone. You say you want your chicken breast in neat slices? Fine, I'll make a reservation for you at Furr's.
Now, these gloves do conduct heat more quickly than an insulated fabric potholder, and they retain heat longer. So you can't be leisurely as you handle hot things with these gloves.
04/27/16
AYL Silicone Heat Resistant Grilling BBQ Gloves for Cooking, Baking, Smoking & Potholder ($13)
REVIEWED ON: 27 April 2016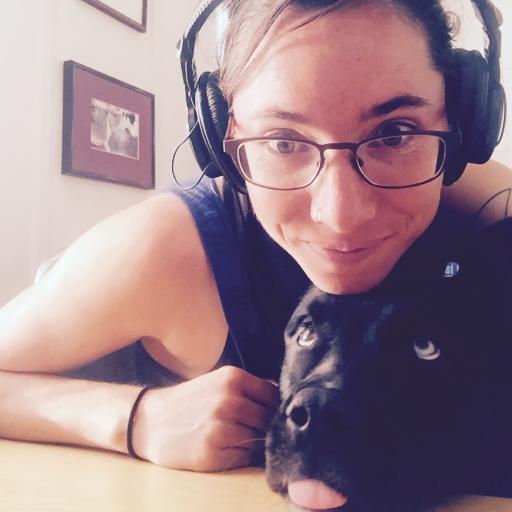 Cool Tools Show 051: Rose Eveleth
Rose Eveleth is a journalist who covers how humans tangle with science and technology. She's the host and producer of Flash Forward, a podcast about the future, and has covered everything from fake tumbleweed farms to sexist prosthetics.
Subscribe to the Cool Tools Show on iTunes | RSS | Transcript | Download MP3 | See all the Cool Tools Show posts on a single page


Show notes: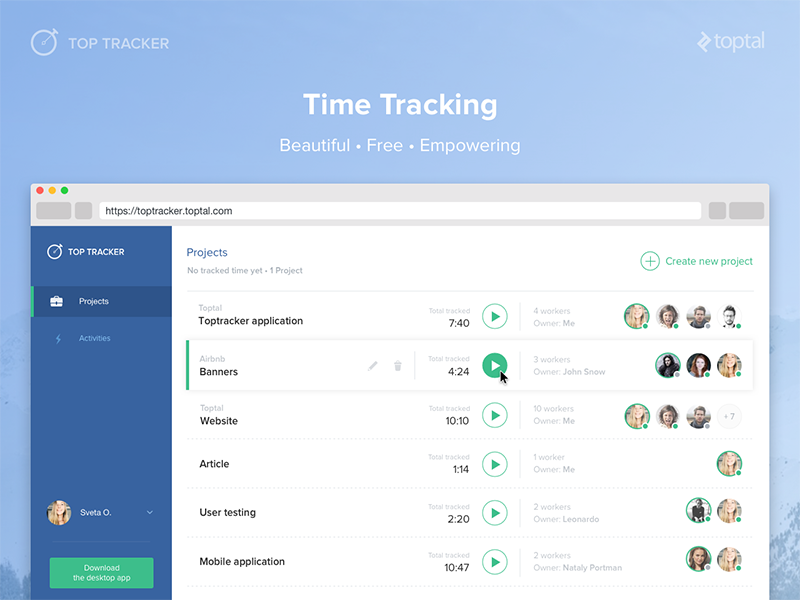 Top Tracker, FREE
"This is a time tracking tool. Basically, you can tell it projects and you can start and stop tracking. … It's also useful because it serves to delineate tasks that I'm doing where I have to be very conscious about, "Okay, now I'm going to do this." I have to type it in and I have to push the start button and then, I push the stop button when I'm done. It's a nice way to keep myself focused on a single task. … I've been using Top Tracker now for about six months and I really like it, so that is my recommendation."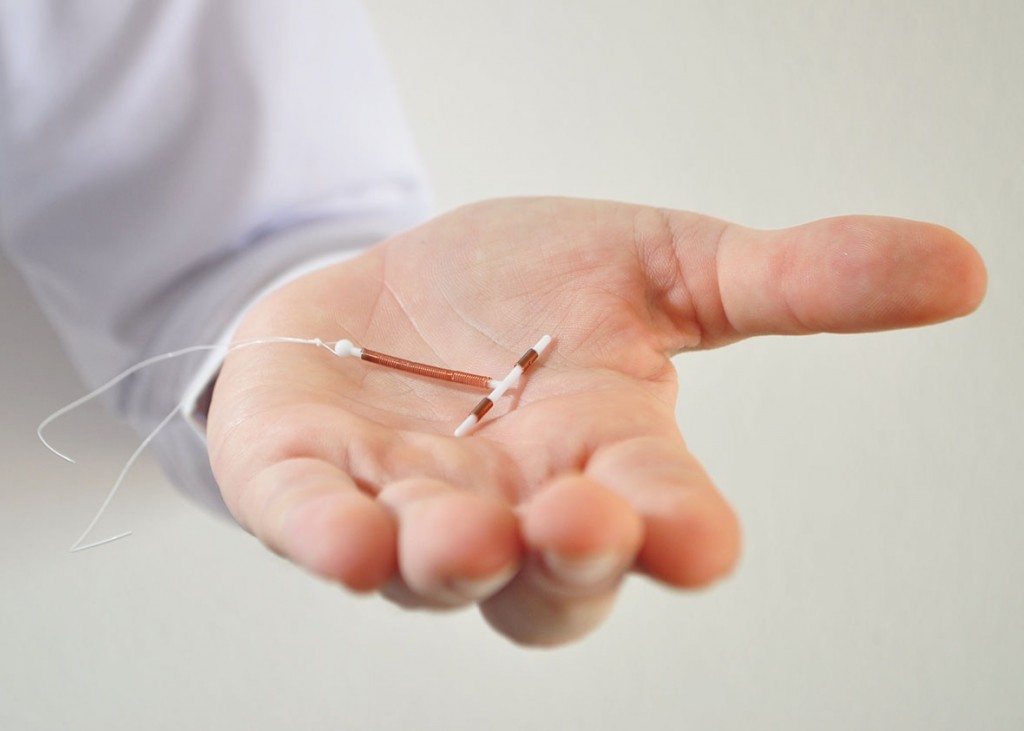 IUD
"I was trying to think of a technology that I use a lot, because of the podcast, I often think about, "What are surprising technologies that people forget about a lot of the time?" One of the things that I have inside of me that I use everyday to keep me safe and healthy is an IUD. … I do a lot of reporting on bio hacking and people who put magnets under their skin. .. Three million women in the US have a device inside of them that no one ever talks about as bio hacking …It's a really popular form of contraceptive that is, in fact, a device inside you, which, I think, is really cool."




Slack
"It's like a chat room, basically, for your company. You can have different channels. Instead of sending those emails that are just the subject line or just one little thing, or if you have an email chain that goes back and forth forever because it's basically a chat, this takes the place of that … The thing that's nice about it is that it gives you a little space to chat with people, especially when you are like me where you are home alone all day and you don't talk to any other humans. It's a nice place to talk and you can dip in and out … I use it a lot for brainstorming."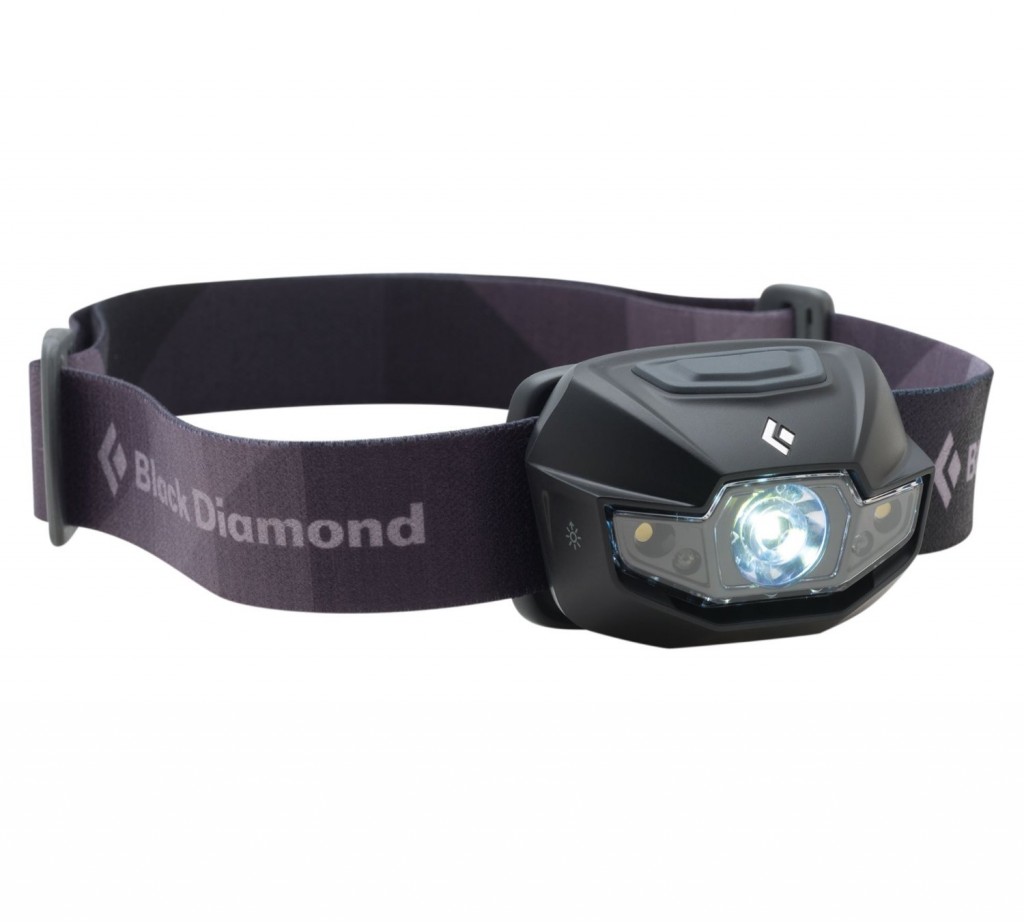 Black Diamond Spot Headlamp ($32)
"A headlamp is just basically … a sweatband that has a light on the front of it. The one that I listed is the one that I use. I like that one. I think it's also the one that The Wirecutter recommends … I think they're super useful. Of all the things that you might not want to forget, especially on a camping trip when you get up in the middle of the night and it's dark and you cannot find the bathroom, the headlamp is what you need. It's a hands-free thing."


04/27/16
REVIEWED ON: 26 April 2016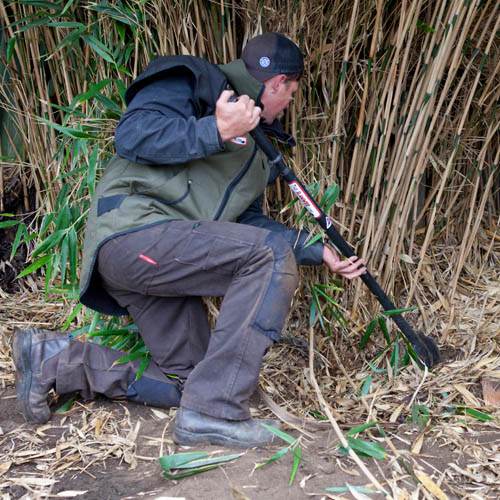 Multi-purpose sliding hammer tool
I'm a professional landscaper, and also work in construction. I have lots of tools that I have bought and made for myself, but for the last 5 years my favorite tool has been The Slammer, which I bought from New Zealand.
I've my own slide hammers for various tasks like removing bamboo, digging in hard soil, or even breaking concrete but getting them to last has always been hard. The Slammer tool, on the other hand, loves abuse. It was suggested by a friend who bought one for his work in search and rescue for the Red Cross and has become his number one tool when going into emergencies.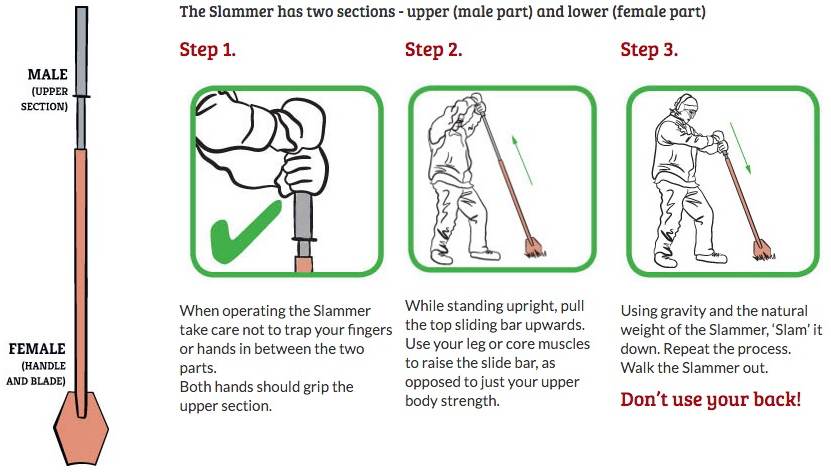 One of the main reasons I use it for so many things is that I can use it with my core muscles and not bend my back, which has had a good workout in the last 30 years. The top part of tool is a heavyweight bar that slides in a tube that's attached to the cutting blade. By lifting and slamming down the bar, you can cut into and break up material without putting strain on your body. It's like crowbar, sledge hammer, and axe, and gives amazing mechanical advantage of putting the force where you want it.
There are many different blade heads for taking up tiles, linoleum, adhesives, and ice. Othe attachments can be used to help you with putting boxing pegs in the ground, splitting wood, and even winching out your 4×4.
I bloody love the tool and bought one, then the full kit. I got it delivered to Seattle by the rep in southern California. I see that they are still handmade with quality steel in New Zealand. If buying a tool means making money or saving money to you, then this is one you would want to consider.
04/26/16
REVIEWED ON: 25 April 2016

Rugged adjustable flashlight
Ok, I may have a thing for flashlights, but I am very picky when I add one.
I wanted an emergency light near the front and back door for, well, emergencies!
This Energizer Swivel Head Flashlight meets my requirements and more. I like that it can clip on and a has a place for a lanyard and a swivel head for aiming the light, plus it uses only 2 cheap AA batteries. It has four modes; high/low was to be expected sure, but red/green? I did not know I wanted that till now. (Red is for night vision / green is for inspection work)
It's water resistant and seems very strongly made too. I bought 2 more for my car and truck.
04/25/16
Energizer Hard Case Professional Swivel Head Flashlight ($30)
What's in My Bag? 23 March 2016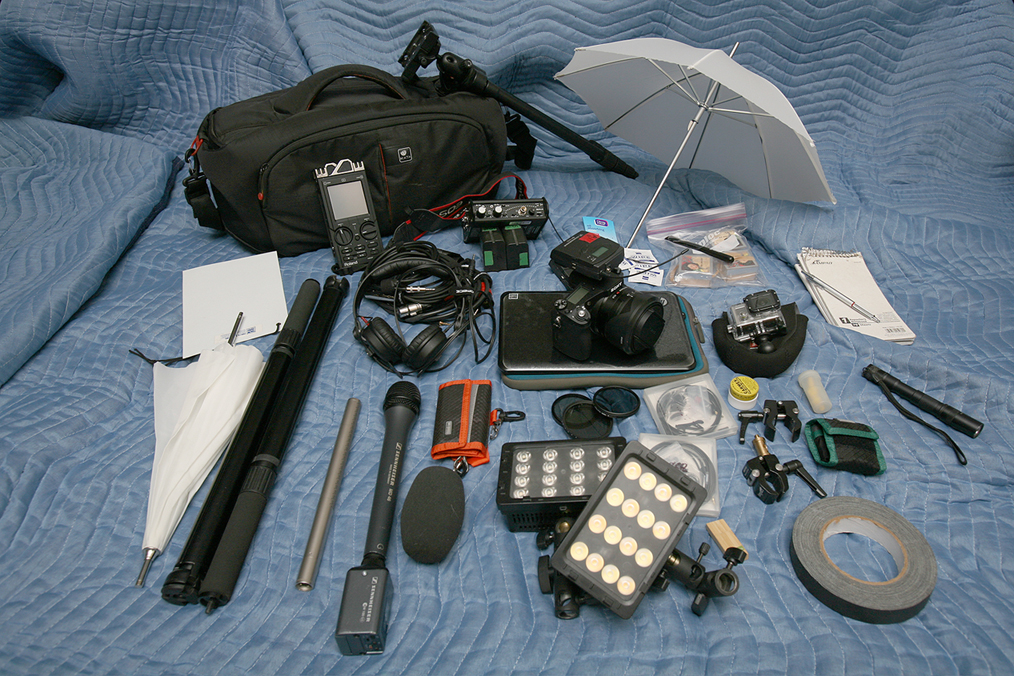 03/23/16
The things I take with me on multimedia reporting jobs that I've done with the Wall Street Journal, NPR, the BBC World Service and various commercial jobs.
Announcements: 04/27/16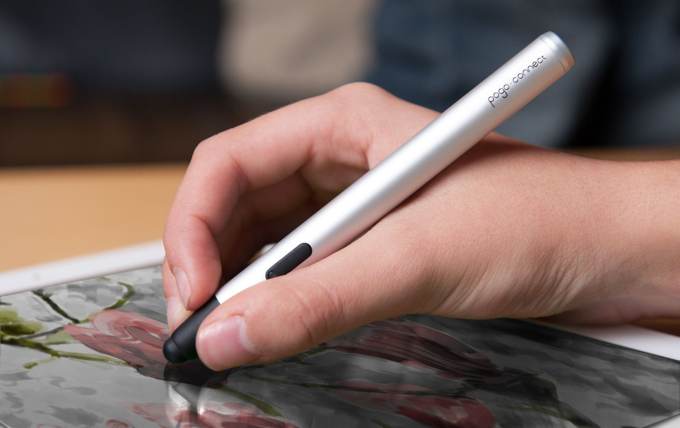 In 2013 Robyn Miller, the co-creator of the fantastic computer game Myst, reviewed the Pogo Connect iPad stylus, declaring it an "awesome tool." At the time of the review, there weren't many pressure-sensitive Bluetooth styluses available. Today there are many other options, and they are probably more awesome (and if you would like to review one for Cool Tools, please do!). When the Robyn reviewed the Pogo, it was $66. Amazon has it priced to clear out the inventory at $8.95. At that price, it might be worth a try!
About Cool Tools
Cool Tools is a web site which recommends the best/cheapest tools available. Tools are defined broadly as anything that can be useful. This includes hand tools, machines, books, software, gadgets, websites, maps, and even ideas. All reviews are positive raves written by real users. We don't bother with negative reviews because our intent is to only offer the best.
One new tool is posted each weekday. Cool Tools does NOT sell anything. The site provides prices and convenient sources for readers to purchase items.
When Amazon.com is listed as a source (which it often is because of its prices and convenience) Cool Tools receives a fractional fee from Amazon if items are purchased at Amazon on that visit. Cool Tools also earns revenue from Google ads, although we have no foreknowledge nor much control of which ads will appear.
We recently posted a short history of Cool Tools which included current stats as of April 2008. This explains both the genesis of this site, and the tools we use to operate it.