Things that lifted our spirits in 2020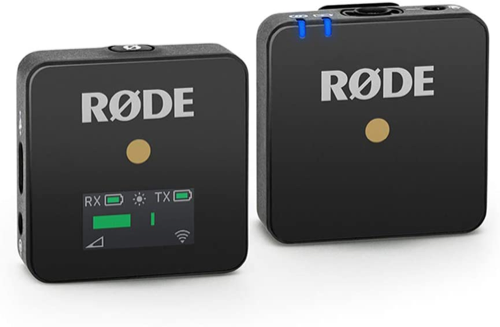 Rode Wireless Go
Recording great sound is the key to making good video. I get pleasure in the total plug-n-play goodness of a Rode Wireless Go. This pair of tiny devices allows me to record myself or someone else far from my camera while recording video in my camera, or phone. Without cables or wires. I clip one square on my camera, and the other square goes into the pocket, belt, or shirt of the person being recorded. Done. They can be 1 meter away or 80. It's professional quality sound, and for this quality, the price is cheap.

Japanese Block Print
David Bull is an craftsman living in Tokyo, Japan who continues the ancient art of woodblock printing, or ukiyoe. Using handmade ink, handmade paper, handmade cherry blocks, and carving each meticulous cut by hand, Bull makes up to 20 separate color blocks for each print. This is not that unusual. But David Bull teamed up with an American artist who designs ukiyoe prints based on video game characters. They have produced a line of limited prints, hand pulled from these intensely carved wood blocks. They call their series Ukiyoe Heroes. You can watch Bull hand carving the heroes here. Given how much work goes into these, signed prints are not that expensive. I bought a copy of Infestation because I was awed by his work on the hair.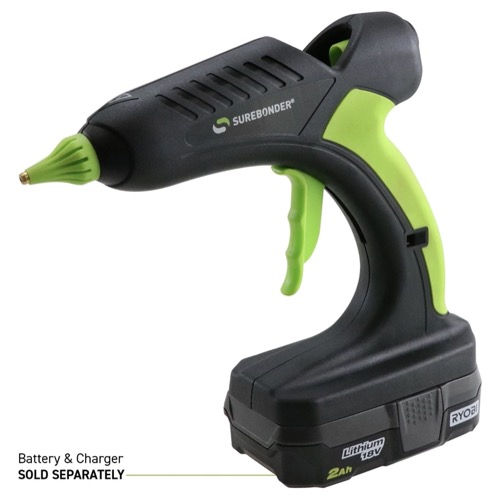 Cordless glue gun
A glue gun is the second tool you need after a sharp knife. You can do so many things with it. It's just fun gluing almost anything to almost anything instantly. My delightful discovery this year is a way to make a glue gun even more fun: cutting the cord. A cordless glue gun is the cat's meow, the bluebird of happiness, the apex of tinkering, playing and making stuff. Grab and glue. So far there is really only one model, the Surebonder Cordless, that you can fit whatever cordless tool battery you have with the right adapter.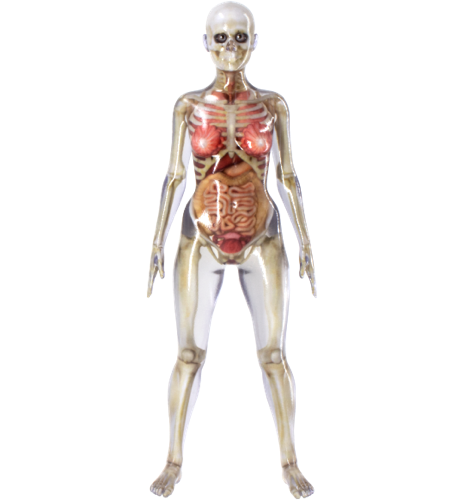 Anatomical model
I love anatomical models because they make the miracle of our own bodies visible. I have a 3-foot (1m) visible person standing on my desk. It's big but not that detailed. This year I found some smaller incredibly sculpted visible humans that are so accurate they are educational. These 12-inch (24cm) Mixed Dimension models are astoundingly detailed, thanks to state-of-the-art 3D printing. These models started as a Kickstarter project. I have three versions on my desk now: a transparent one showing innards, one showing all the muscles in insane detail, and one half skeleton and half skin. They are so lovely I've given them as gifts.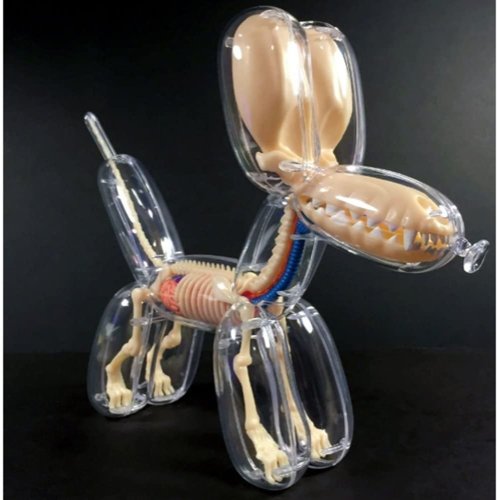 Balloon dog
In the visible vein of a visible person, why not a visible balloon dog? How can you not smile when you see this? This guy, who is about 8 inches tall and just as long, started out as a kit I assembled. Now it sits on my desk and keeps me from taking myself too seriously.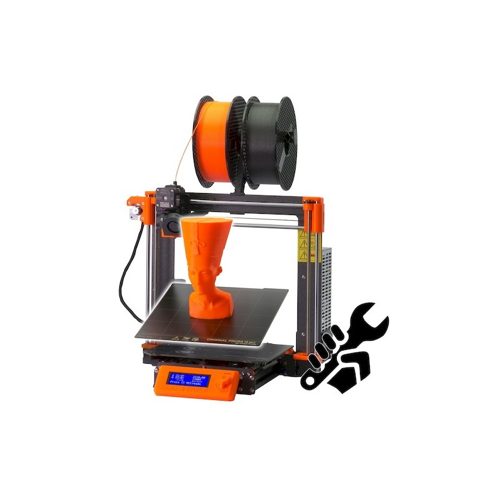 Prusa 3D Printer
Printing stuff in physical form from easily found files on the internets is a real joy. It's kind of like a new superpower. I've been delighted with how many things have already been digitized and are available either for free and for cheap. I went with a Prusa MK3S printer kit. I am very happy with the printer but I don't recommend the kit version because it took a week of my life to assemble. The hard part of 3d printing is mastering 3D software to create a new file to print, but so far I am having the most fun printing out existing files, with modest modifications.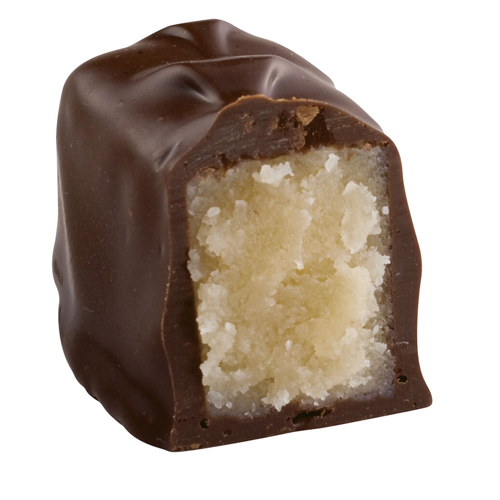 Sees Candy
I'm no world expert, but See's Candies are the best chocolate candies in northern California. They've been making them the same way forever. Warren Buffet, who is not easily impressed, bought the company. We've tried all the Sees varieties many times and the unanimous conclusion of our family and friends is that the Dark Chocolate Marzipans are the best. They hold up to repeated consumption. They are high on my happiness list.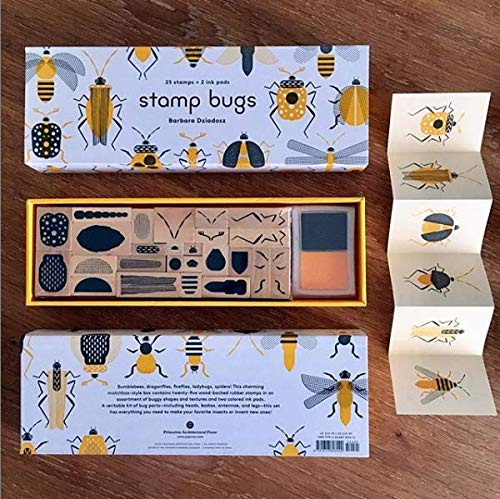 Component Stamps
There is nothing like making your own social cards. Gratitude, sympathy, empathy, when written onto paper and with some effort delivered to the hands of another person says so much more than a text or email message. I delight in using component rubber stamps in making cards. These fancy rubber stamp kits supply me with design elements that can be easily recombined into pleasing images. Stamp Bug remixes insects, Stamp Garden generates botanical forms, and Stampville creates architectural forms. I also combine all three motifs for super designs. Comes with two tertiary color inks, for extra subtlety. And yes, kids love these.
12/12/20