Gift suggestions from Cool Tools' alum
The editors of Cool Tools have curated a number of gift suggestions selected from our website, newsletters, videos, and podcasts. This week: former web manager Camille revisits some of her favorite Cool Tools and shares a few more.
---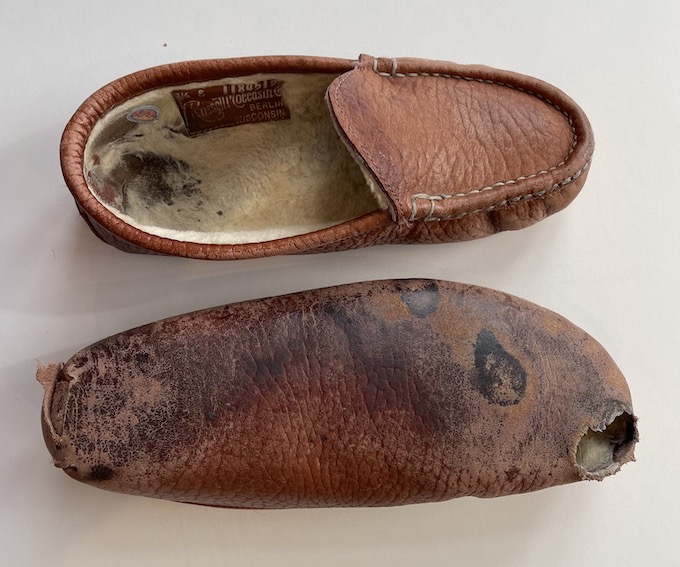 I've been wearing these Russell Sheepskin-Lined Moccasins for 10 years, and it shows. Shortly after Wrye Martin's original review ran, I ordered a pair of Russell boots for hiking, and although they are also wonderful (and still in great shape), it's the slippers that I've worn nearly every day all these years. They are warm, perfectly cushioned by the shearling, tolerate a little walking around in the backyard, and thanks to their custom construction, they actually fit my feet, which have a two-size differential. I keep flirting with the idea of buying something off-the-shelf in town, but I just need to make peace with the 3-5 months production time and do it.
---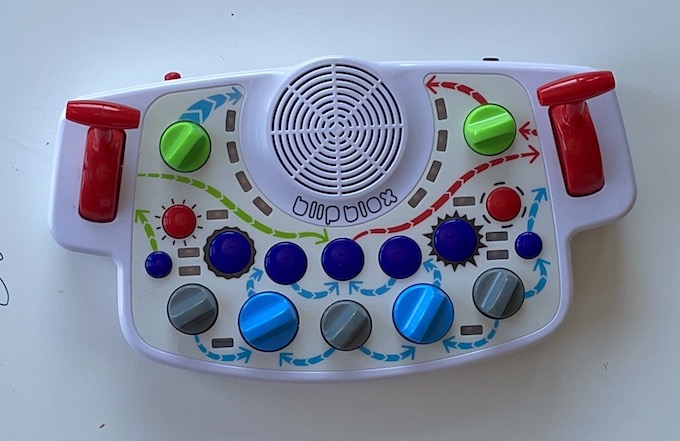 Blip Blox Synth For Kids has been a great addition to our instrument collection since the kids were very young. Its brightly colored knobs are highly grabbable and the whole thing is easy to wipe down. Ours has certainly taken a number of falls from toddler heights. All this means the kids can tweedle to their hearts' content and dad can play along on his more delicate synths. Can do way more than my demo which illustrates the low barrier to entry.  Here's documentation – the "Mapped" doc and "What they do" docs are helpful beginner references.
---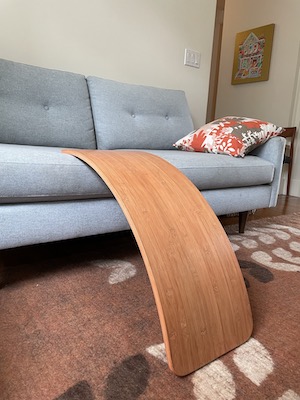 Kinderfeets Kinderboard ($89-$99) is an open-ended balance toy that can be used as a slide, boat, hill, bed, catapult, sled, etc etc. Santa delivered ours a couple years ago, and our now 5yo and 8yo still enjoy playing with it. This is the bamboo version.
---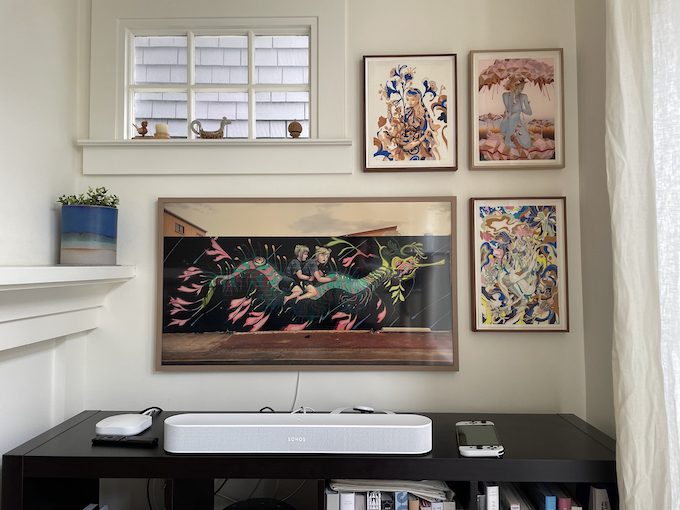 The Sonos system has been mentioned a couple times on Cool Tools (by Louis Rossetto, Wayne Ruffner), and recently Jim Louderback shared about the Move speaker on the Cool Tools podcast. Our household is also a big fan. In addition to the One and Move, we also really enjoy the Beam ($449), which is a great compliment to our minimalist frame TV, and Symfonisk ($149), a more affordable speaker without voice activation which is a good fit in our youngest kid's room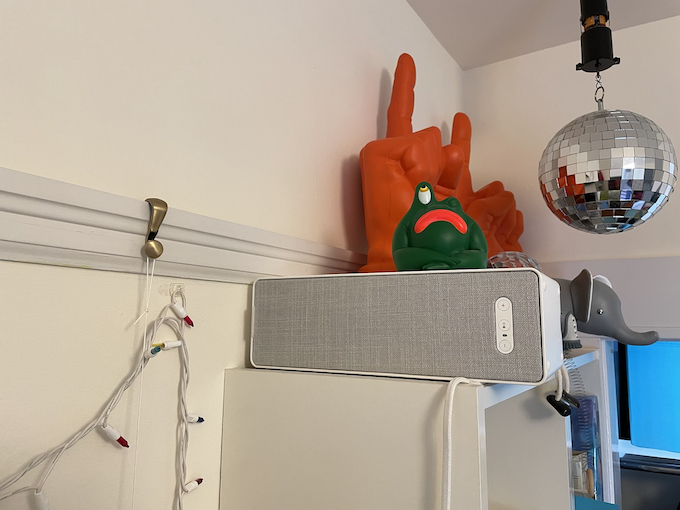 ---
Bonus ideas:
Festive drinkware; A beautiful fruit basket; movie-night TV trays; storage whose purpose is obvious; indulgent relaxation tools; an easy game; a plushie from a favorite book; a stack of fun magazines; a delightful piggy bank.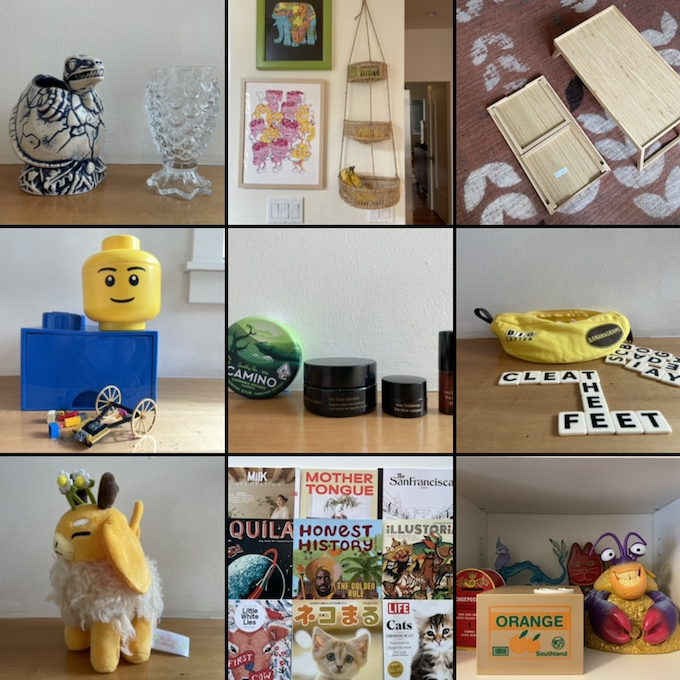 Items:
Row 1:
Mondo Jurassic Park Baby Raptor Tiki (and many more options)
Row 2:
Room Copenhagen Lego storage bins (brick and head)
Camino Sparking Pear THC gummies
May Lindstrom Blue Cacoon (full-size and sample pot, for comparison)
Row 3:
Tea Dragon Society Mountain Chamomile Plushie
You'll want [all] [three] [books], too
Magazines: Milk Decoration, Mother Tongue, The San Franciscan, Aquila, Honest History, Illustoria, Little White Lies, Neko Maru, Life Cats
Banks: Raya treasure box, leather cat coin bank, Danish coin bank, Tamatoa treasure box (check eBay and Mercari), cat in oranges box coin bank
11/26/21