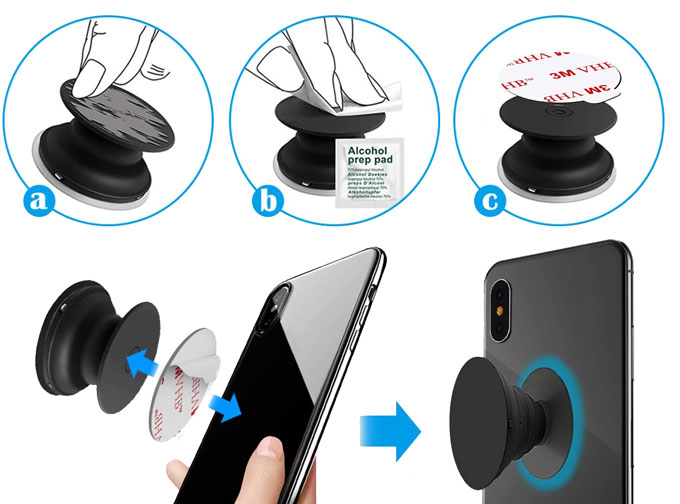 Sticky adhesive replacement kit for PopSockets
My PopSocket wouldn't adhere to the glassy back of a portable radio I bought. And other PopSockets that I repositioned elsewhere on other items didn't stick well, although they had been advertised as being able to do so.
These replacement adhesive discs can't be repositioned, but they do grip tenaciously, and to glass. (Any PopSocket glue residue on the device can / should be removed first with the included alcohol-infused pad. The Popsocket's own adhesive doesn't need to be removed.)
These discs can also be used to supplement Scotch-brand double-sided adhesive pads. (Again, they can be applied to the failing side of the pad, atop the pad's own adhesive.) This item isn't well known, but ought to be.
06/8/21
6 Pack Very High Bond Sticky Adhesive Pop Socket Stickers