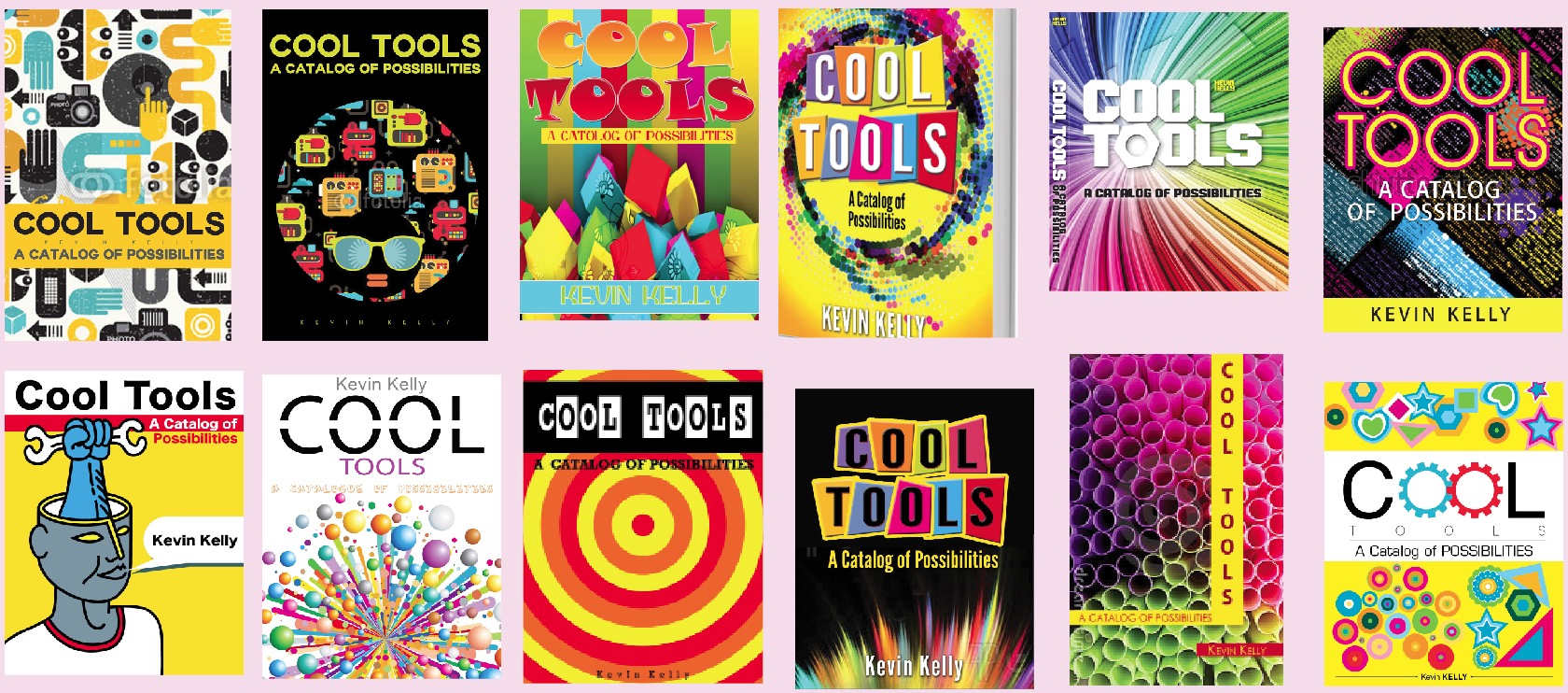 Crowdsourced design
99Designs is a clever design service for small jobs like a book cover, or company logo, biz cards, or website. You give them a design brief and announce how much you are willing to pay. Typical jobs offer $200 to $500. Then the design brief is broadcast to a crowd of designers. Those designers who want to try for the job will submit preliminary designs. If you are bidding $500 you'll get more submissions than if you bid $200. Some jobs will receive only a dozen entries, some will garner hundreds. You then choose the winning design and pay your bid. All along you can be directing and working with the designers. The more you are willing to pay, the more, and better, designers will submit. Besides 99Designs there is DesignCrowd, Crowdspring, and 48Hours, with no clear dominant company.
I used 99Designs to run a contest for the cover of Cool Tools. I wrote up a design brief — what I was looking for, style-wise, etc. — and offered $499 for the winner, if I found one I really liked. (If I did not, I would get a refund.) In just 4 days I received over 150 different designs! The quality and directions were all over the map — in a mostly good way. You can see 12 of the better, thrilling entries here. You have to admit the variety is awesome.
In the end, I used a cover that I designed myself, but for most projects the quality of the designs generated by 99Designs would have worked well.
And according to the experience of others, a chief advantage of this method is that you can identify a designer you like and begin to work with them on a steady more conventional relationship.
11/26/15