Podcast
Amber Mac, Co-host of The AI Effect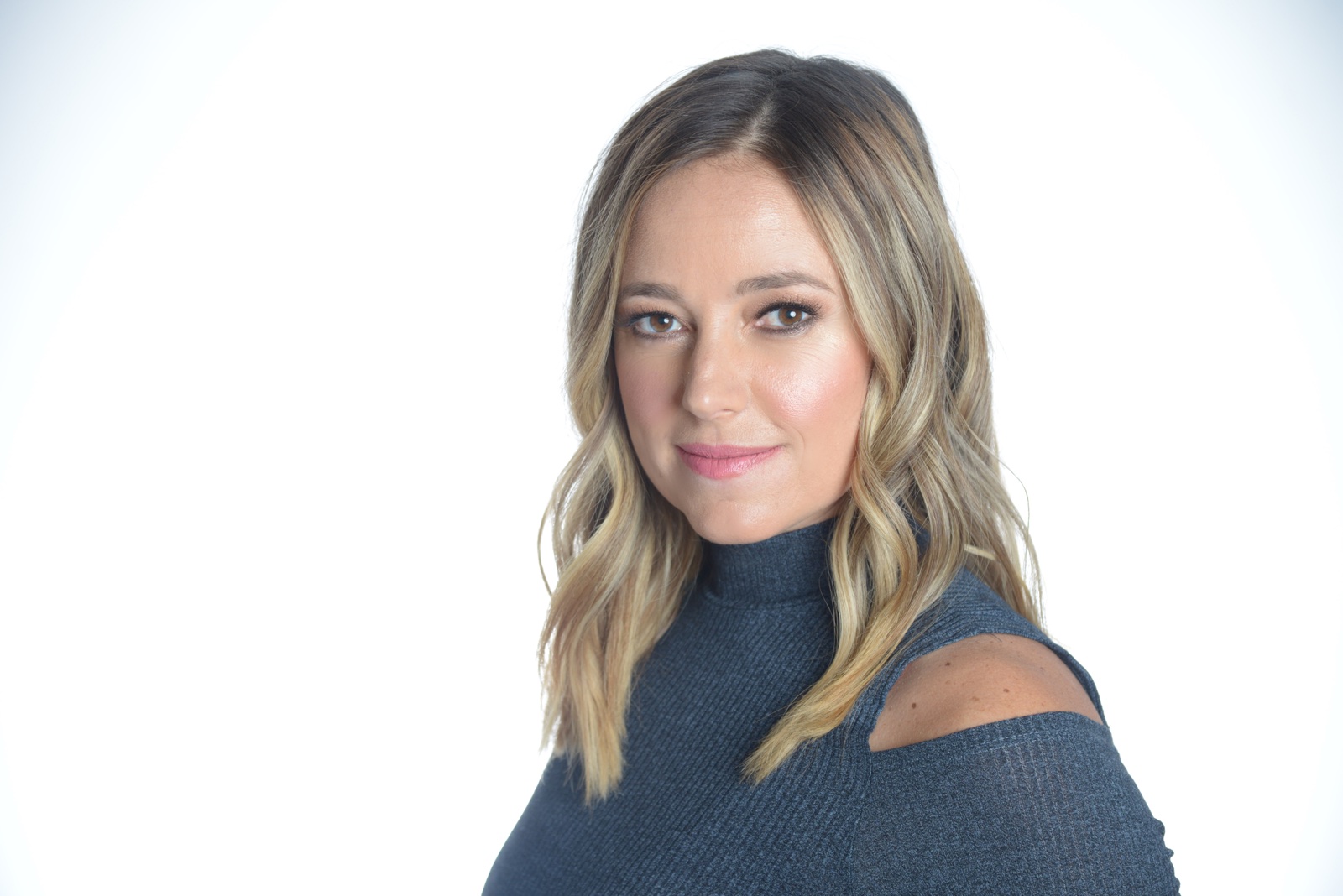 Cool Tools Show 216: Amber Mac
Our guest this week is Amber Mac. Amber is the co-host of the award-winning podcast series, The AI Effect, the author of two bestselling business books. She's also the President of AmberMac Media, and a former host on G4TechTV and TWiT. You can find her on Twitter, Instagram and Facebook @AmberMac.
Subscribe to the Cool Tools Show on iTunes | RSS | Transcript | See all the Cool Tools Show posts on a single page
Show notes: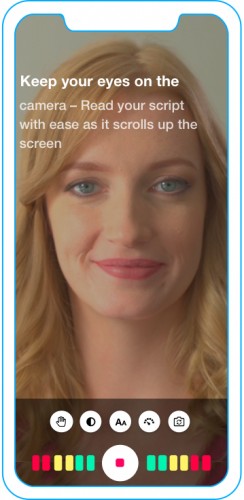 BIGVU Teleprompter App for Phone or Tablet
This is a great mobile phone app or tablet app that will help you turn a device into a teleprompter. One of the reasons that I really love this, is that I know a lot of people struggle to go on camera because maybe they're not comfortable just ad-libbing and they want to have a script. However, they can't afford to buy a teleprompter and a separate camera. So, this essentially helps people who feel more comfortable being scripted, actually record video on their phones. You can even add captions. There's a lot of editing tools baked into this as well, and it's just a few dollars a month. I think this is incredible to see how the production value and the technology that you would find in a big TV station is now available on a mobile device.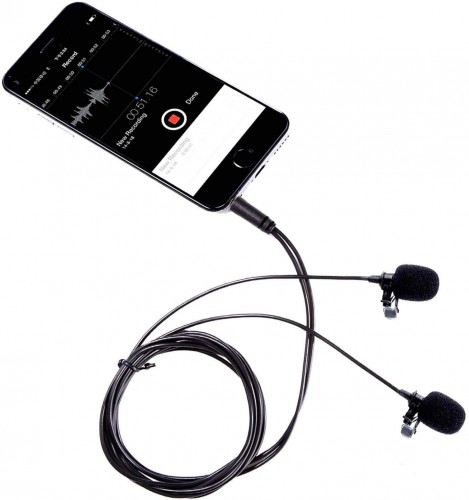 Movo DualLav Mic for Smartphone ($30)
This is a dual lav mic for your smartphone. So, essentially what that means is that it looks like what the professionals are using with those little lavalier mics that clip onto your shirts. But there's two of them, and you plug it into your phone, and what's amazing about this is that it will work with an iPhone or an Android device and you're able to do interviews. This allows you to get really good crisp audio quality if you were speaking to someone else. So, you could really shoot a full interview on your phone, and it's only $30. This is the only one that I've ever found, to be honest with you, that's at such a reasonable price. I use this all the time. I go to Dreamforce out in San Francisco, I do interviews, I shoot them on my phone and it looks professional, but more importantly, the audio sounds professional.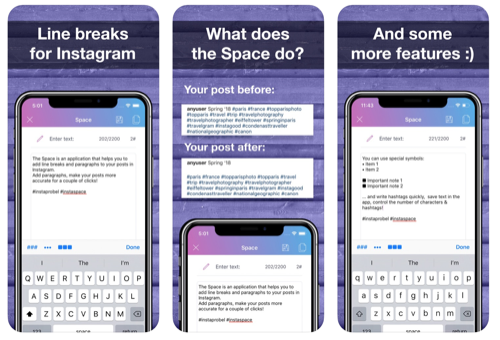 Space App for Instagram Formatting (Android, iOS)
This is to alleviate a tiny little very specific pain point on Instagram posts. And I'm giving you an Android app, but I believe there's probably an equivalent for iOS or iPhone devices. If you post on Instagram and you write in the app when you're posting something, whether it's a video or an image, and you put line breaks in when you're writing in on Instagram, Instagram does not recognize that and it will put your posts all in one giant paragraph. It drives me crazy. It's a pet peeve of mine, and it's a tiny, tiny little pain. But I found this app that is called the Space app, and it's for Instagram formatting. So, you write everything within this app and you simply paste whatever you've written into the app on Instagram and it maintains the integrity of wherever you've put spaces. You would think that Instagram would do this too, but it does not. But this allows you to simply write in that other app and make sure that exactly how you write something is exactly how you paste it into the Instagram app.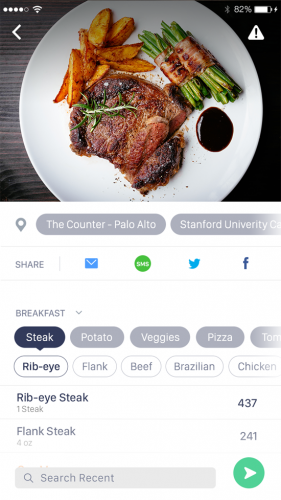 CalorieMama Instant Food Recognition
One of the things that I've been researching and speaking about for the past couple of years is artificial intelligence. And a subset of AI is called deep learning. This app actually builds upon deep learning. It sounds overly complex, but in simplistic form, what it is, is an app that allows you to use the camera on your phone, either an iPhone or an Android device, take a picture of the food that you're eating and instantly using deep learning, the camera recognizes what food is in front of you and will instantly tell you the nutritional breakdown of that food. So, all of the calories, the proteins, any type of vitamins. And it does this because it has a massive data set as far as understanding different types of foods. And I just love this because food diaries are a pain if you're trying to watch what you eat and writing everything in, and looking it up within an app, but this is just instant. So, it's a really great example of artificial intelligence and the combination of that fixing a problem that we have today, which is not understanding necessarily the nutritional breakdown of the food that's in front of us. And like all tools that are driven by new technologies like AI, the reality is it just gets better over time. So, maybe it's not perfect today and it's not 100%, but I bet in six months or a year, if they tend to collect more and more photos, they're going to get closer to that 100% mark.
About The AI Effect:
The AI Effect is a seven-episode series that I produced alongside the head of AI at Accenture. Her name's Jodie Wallis. And it's a podcast that focuses on different industries and the effects that artificial intelligence is going to have on those industries, particularly from an adoption standpoint. We looked at agriculture, we looked at customer service, we looked at transportation, and we had a chance to dive into all of these into industries and how they're affected by AI automation. And there's lots of bad news that you see out there, but within the podcast series we were able to focus on some of the opportunities that exist because of this new technology.
We have hired professional editors to help create our weekly podcasts and video reviews. So far, Cool Tools listeners have pledged $390 a month. Please consider supporting us on Patreon. We have great rewards for people who contribute! If you would like to make a one-time donation, you can do so using this link: https://paypal.me/cooltools.– MF
03/6/20