Family
Be the Coolest Dad on the Block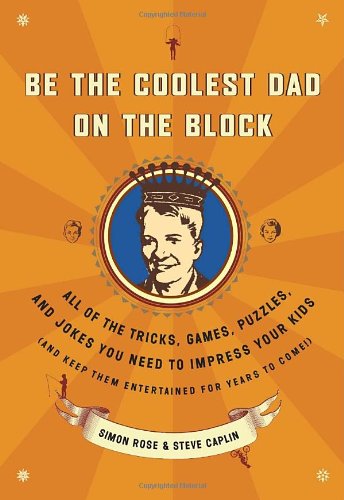 Guide to entertaining your kids
When my two daughters were younger, they thought of me as some kind of novelty-producing machine. I was expected to perform on demand when they ask for stories about my childhood (which must be "creepy, interesting, and real" or they don't count), magic tricks, or a "show" involving mouth sounds, finger-snapping, and expenditure of many calories on my part.
I eventually stumbled on Be the Coolest Dad on the Block. Subtitled "All of the Tricks, Games, Puzzles and Jokes You Need to Impress Your Kids (and keep them entertained for years to come!)," this book is filled with stuff that delighted my kids. The authors manage to cram an awful lot of great ideas into 186-pages. There are things to make, like bows and arrow, fire-starting kits, garbage bag kites, and instructions for making animated movies with Lego bricks. There are games to play on in cars and on plane rides and answers to questions like "Why is the sky blue?" and "Why is the sea salty?" I like the list of "misconceptions" the authors encourage you to share with your kids ("There's a parallel universe on the other side of mirrors where people exactly like us do exactly the same things.")
The first thing we did was make a duck call out of a drinking straw. We then modified it by poking holes in the straw so we could vary the pitch. My nine-year-old loves the "quick-fire puzzles" (Example: A man buys several loaves of bread at $1 a loaf and sells them at 25 cents a loaf. He does it again and again. Entirely as a result of this, he becomes a millionaire. How? ). I made her guess for a few minutes before giving her the answer.
Now that I have young nieces and nephews, I need to re-read it.
12/19/16
Excerpt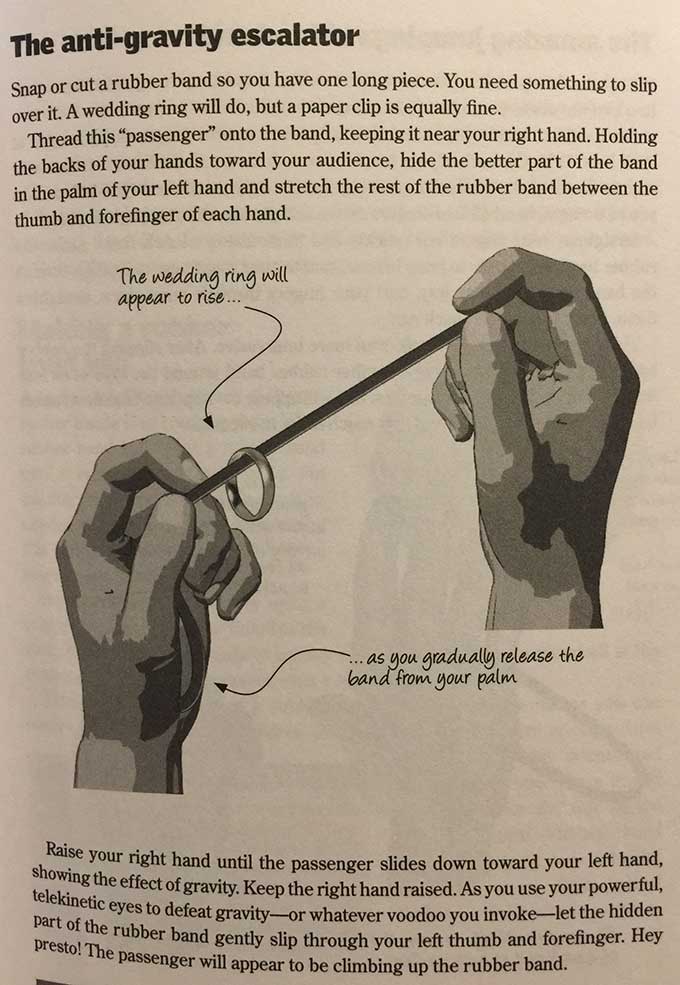 *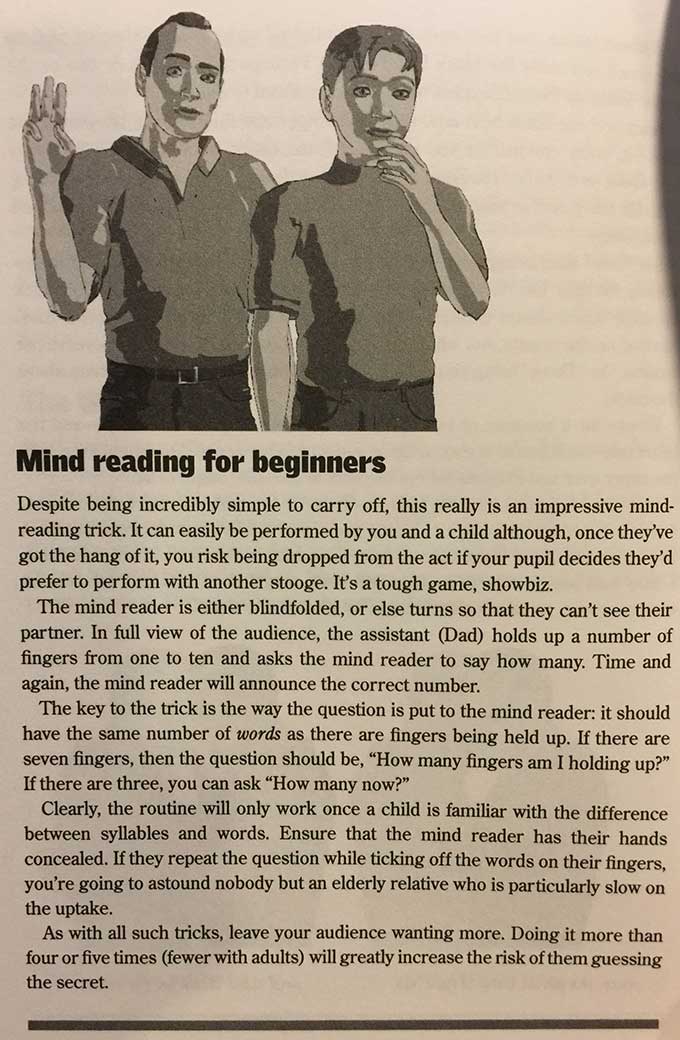 *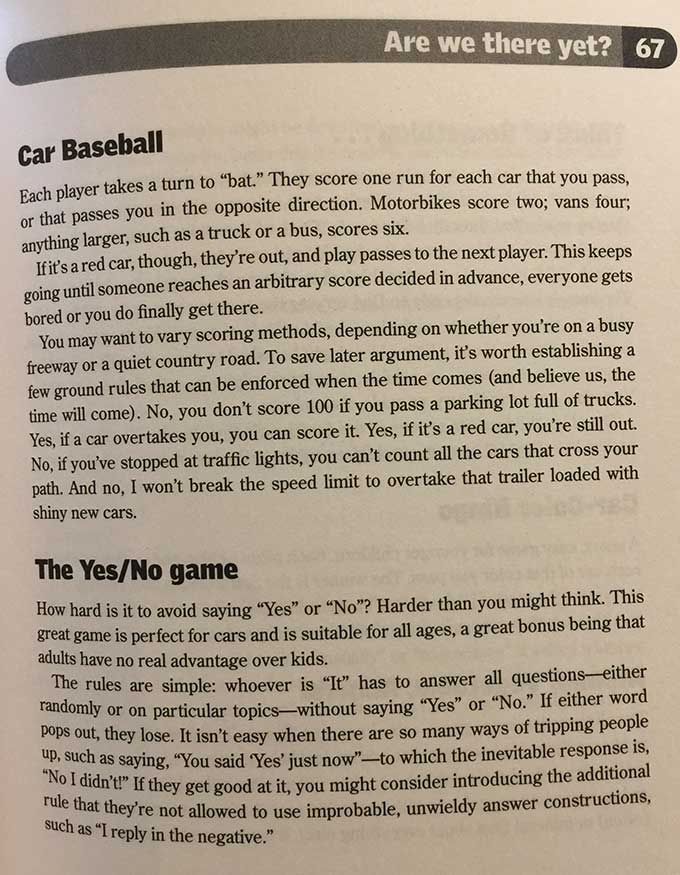 Be the Coolest Dad on the Block ($12) By Simon Rose and Steve Caplin 2006, 192 pages