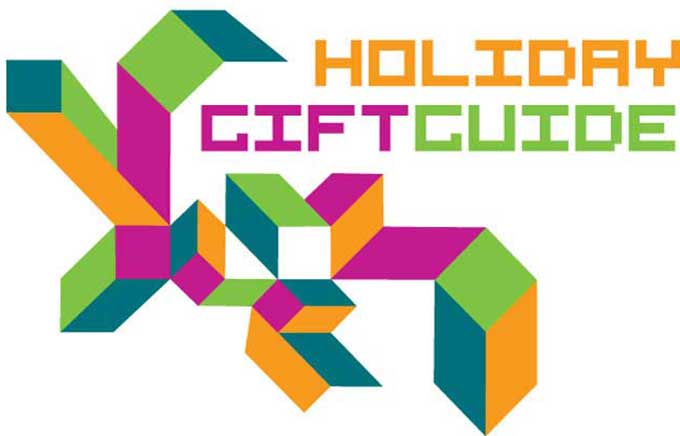 Lots of ideas for last minute holiday shopping
There is still enough time to buy cool tools as gifts and have them arrive before Christmas. Here's our complete list of gift ideas for 2016. (And here's Boing Boing's complete gift guide, too.) Happy Holidays!
---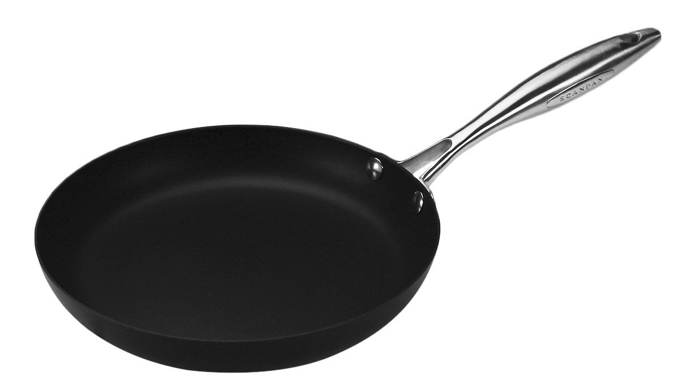 I started trying some of the ceramic coated pans a few years back and have found one to be the best, the Scanpan ($98). They are not cheap but I have used their classic fry pan to make eggs every morning for a couple years and the coating looks as good as new and as I have added others to my collection I find that they are the ones I reach for every time. — Alexander Rose
---

With a 3-outlet multi-tap ($8) you can be a minor hero at a crowded airport by letting a few others charge up *their* laptops or phones when the too-few AC outlets are full: I've never been turned down when asking politely to share the wall, nor turned down someone who wants to use one of the outlets. — Timothy Lord
---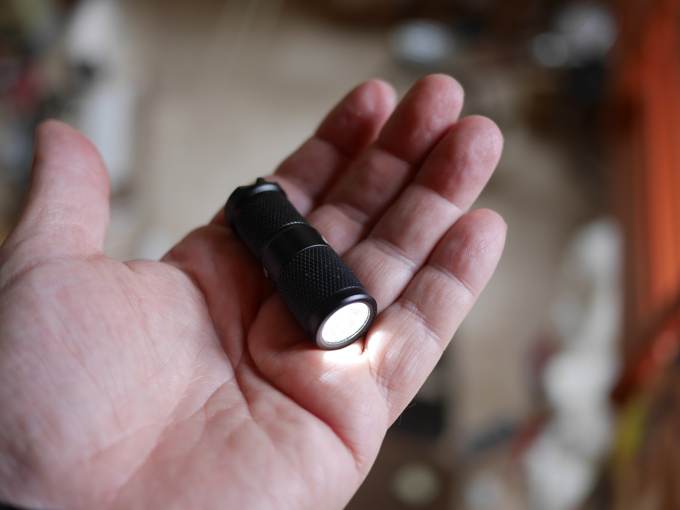 I carry one of these tiny flashlights ($32). Its LED runs on one lithium CR2 battery and it blasts out enough candlepower to actually light up the inside of a machine, illuminate a far dark corner, or to read a book at night. — KK
---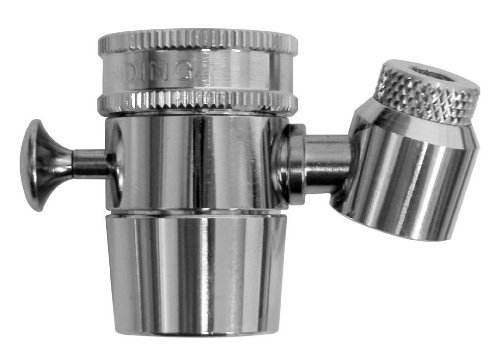 Kwik Sip ($17) is a simple gadget that replaces the screen on your existing faucet to create a drinking water fountain. It took less than 30 seconds to install with a pair of adjustable pliers and it is a pleasure to use. You just pull the little handle and the water faucet is re-routed to the water "fountain." — Bob Cooper
---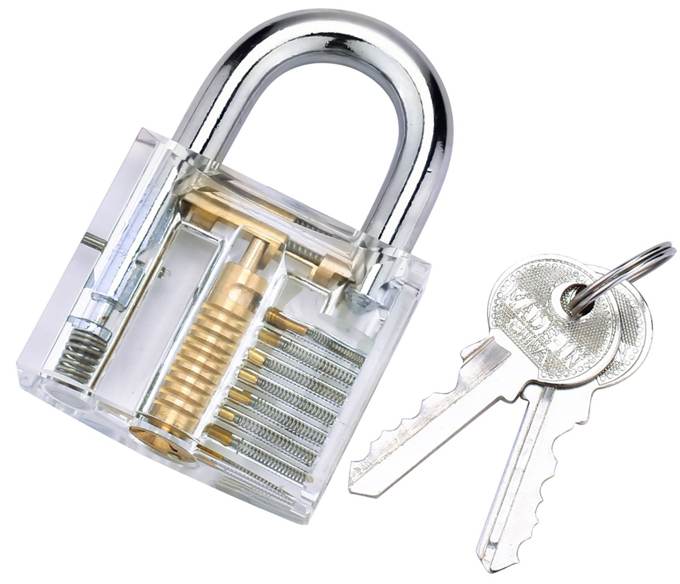 I have been trying to pick locks since I was a child. I have many lock picks I have bought or made myself over the years, but never saw what I was doing until I was given a clear plastic padlock ($11) a few months ago. Now I can plainly see the pins, driver pins, sheer line and springs etc. — Kent Barnes
---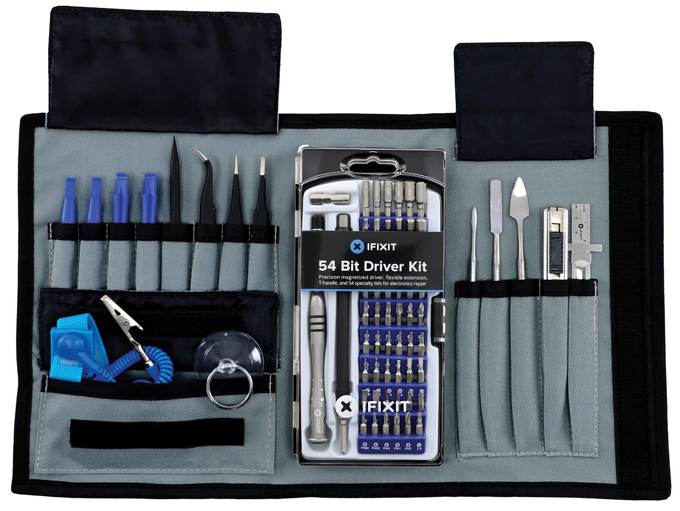 This iFixIt Pro Tech toolkit ($50) has all the bits and drivers you need for pretty much any modern piece of hardware, plus the specialty "spudgers" for popping open pressure-fitted cases like i-devices. I was able to bring old iPod back to life, which made the cost for this toolkit totally worthwhile. — Seth Wilson
---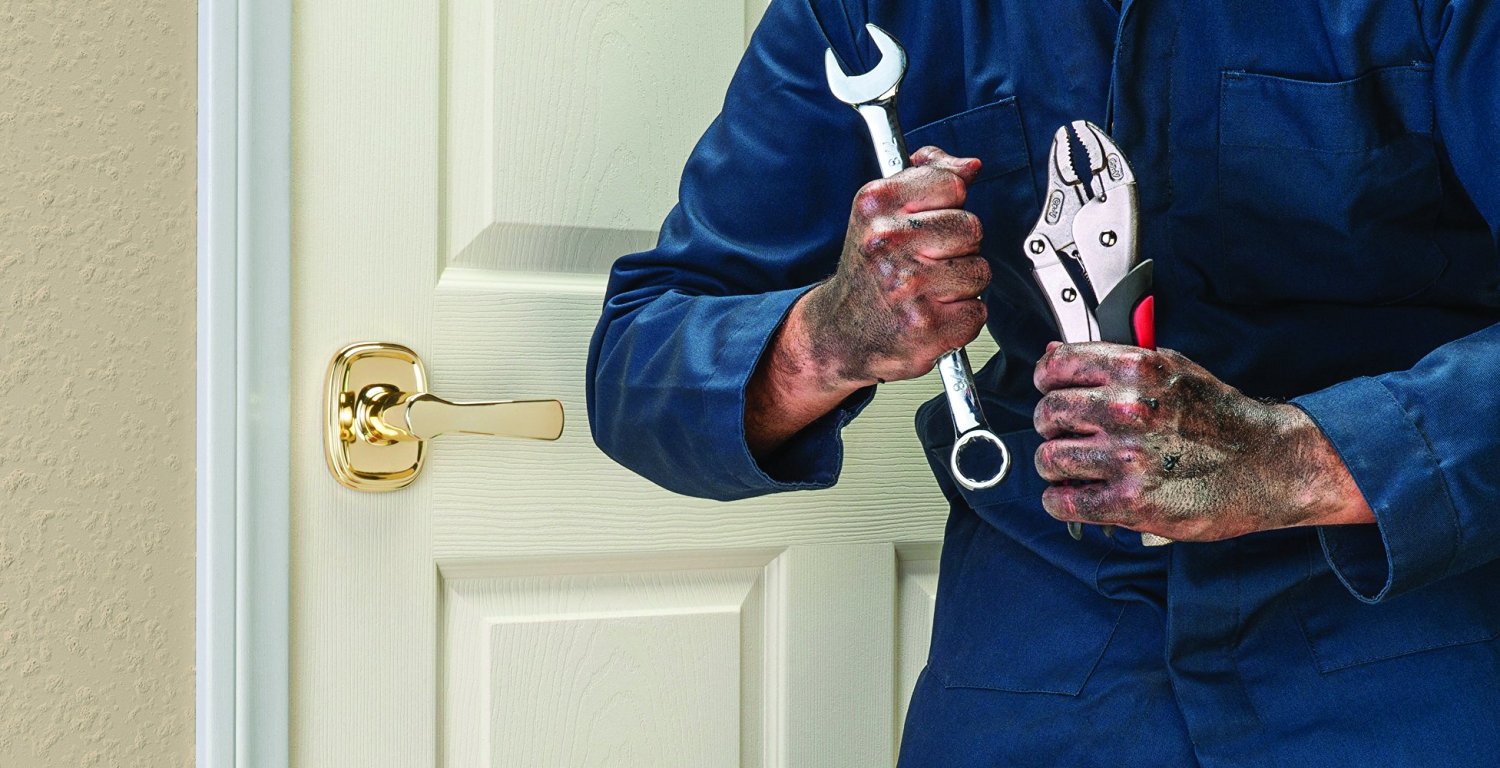 This push-pull door knob ($28) offers, as the name implies, multiple ways to open. The push method is why I bought it, since it lets you easily open the door if you have both hands full by pushing it with either your hip or whatever is in your hands. — Steve Pender
---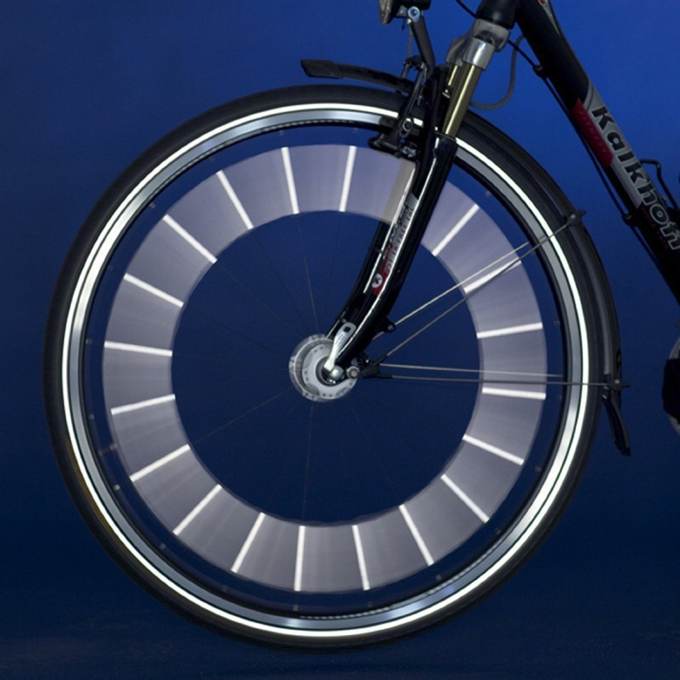 As the days get shorter, bike commuters have to find ways to make themselves more visible when riding in the dark. These spoke reflectors ($14) fit the bill.
---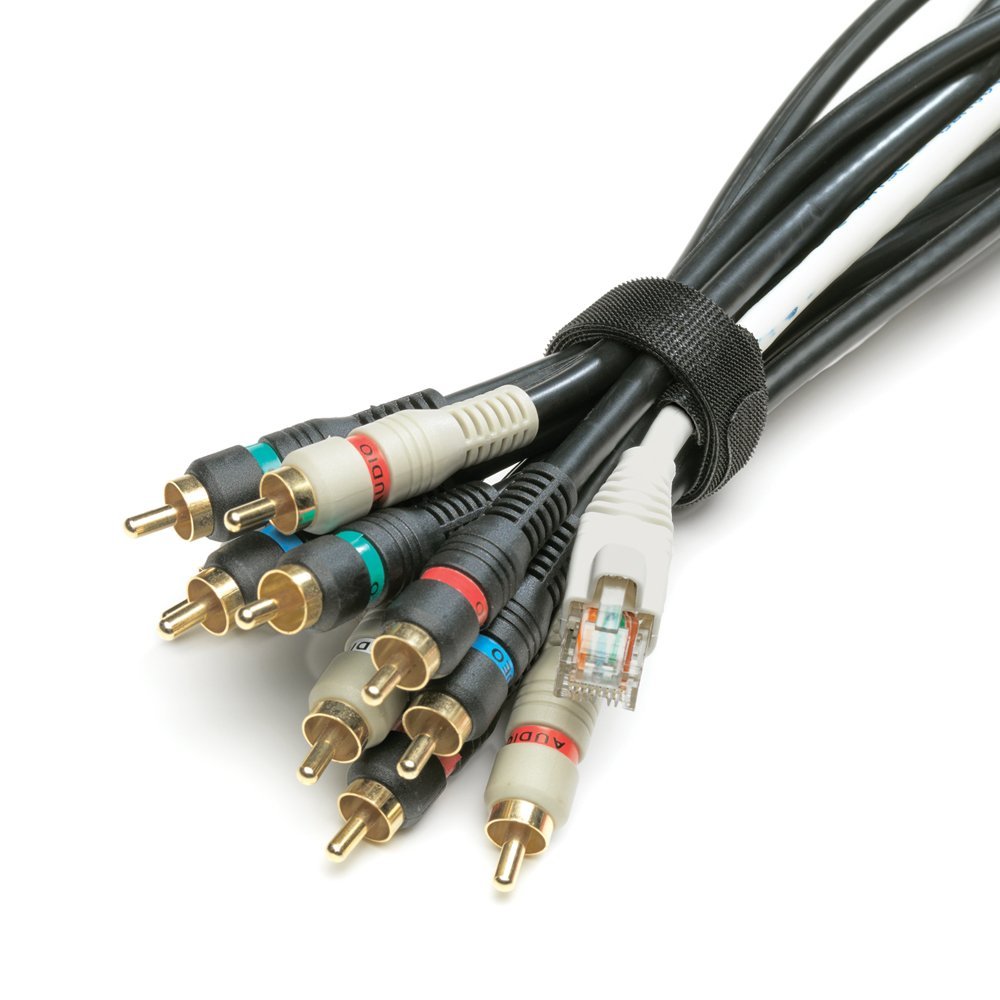 I have been using Velcro One-Wrap Thin Ties (100 for $7) for about a year now and I can tell you, there is not a better product for wrapping up your headphone cords, computer cables, and anything else you can think of. — Stuart Peterson
---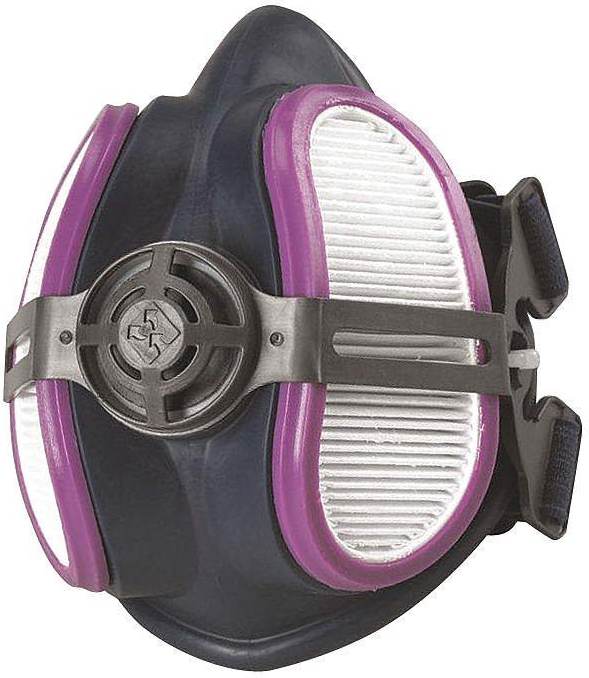 I've used this half mask respirator ($24) for a number of months and am very pleased with it. It is valved for easy breathing, and the replaceable filters snap into the sides rather than residing in external canisters that add bulk to the unit. – Bruce Bowen
---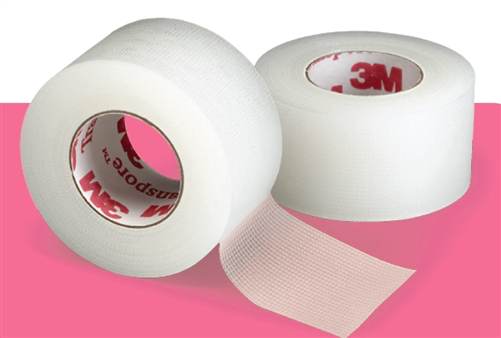 3M Transpore Surgical Tape (2 x 10 yards for $11)is the undisputed "go-to" tape for medical professionals such as doctors, nurses, and paramedics. Long available in healthcare facilities, it is a relative novelty in the consumer world. — Nabhan Islam
---

Long rigid power strips ($40) are mostly used in server rooms and the like, but make a fantastic way to add a bunch of outlets at home. Unlike their smaller plastic brethren, they look ok when mounted under a counter or at the base of a backsplash. Unlike smaller strips you can use the mother-of-all wall warts (the ur-wart?) in each outlet and not block anything. — Dave
---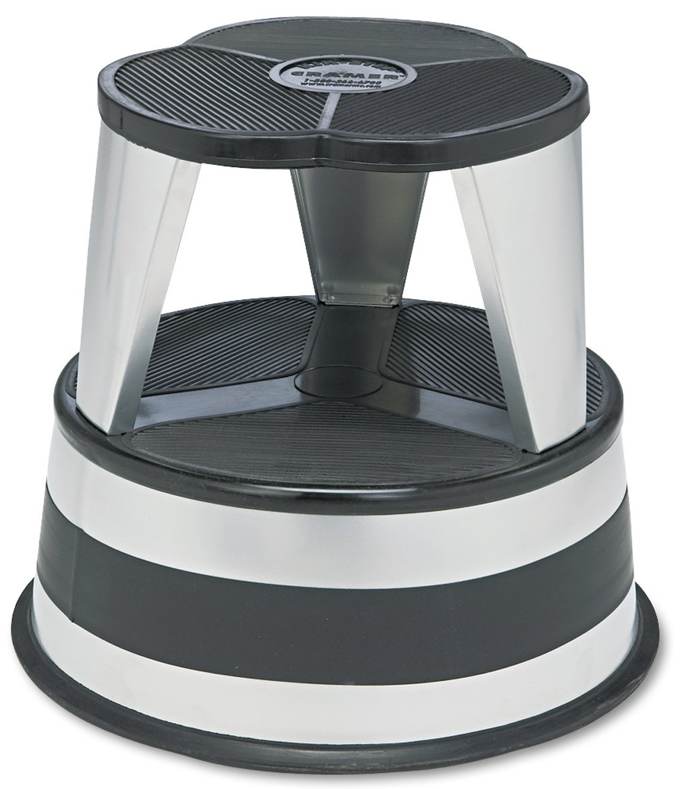 I have used a Kik-Step rolling stool ($56) for at least 15 years. Its design is simple and brilliant. Without any weight on it, you can roll it around easily. But with a bit of downward pressure, the round bottom rim hits the floor and it becomes a stable stepping stool. The slanting body design helps it avoid damaging walls and bookcases. — Bruce Oberg
---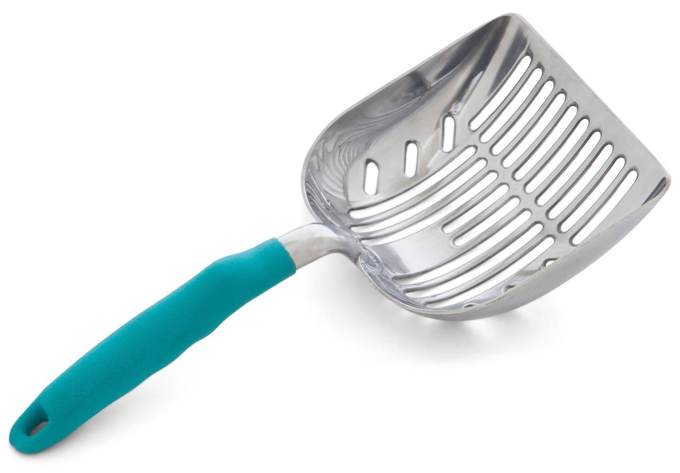 If Raymond Loewy designed a scoop, it would look like the DuraScoop Cat Litter Scoop ($13) (maybe the handle wouldn't be covered with textured plastic). Cleaning cat litter is an unpleasant daily chore for me, but the DuraScoop makes it much less unpleasant. I'm surprised it is only $13. It's easily worth three times the price. — Mark Frauenfelder
---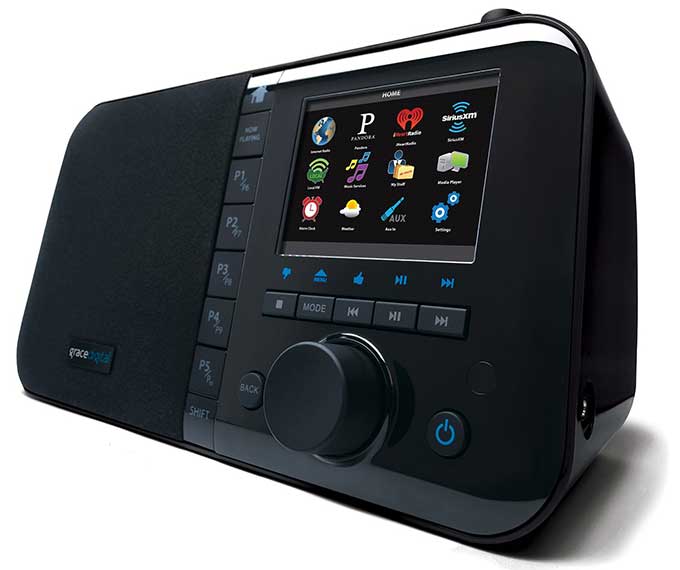 I've found that the Grace Digital Wi-Fi Music Player ($158) is a great way to get internet music sources out into the air. If you haven't yet looked at what's available over the net, it's truly amazing. — Wayne Ruffner
---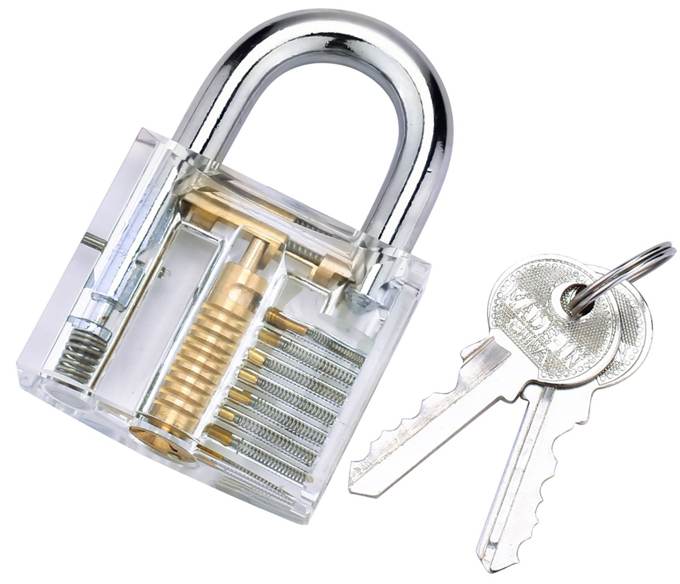 I have been trying to pick locks since I was a child. I have many lock picks I have bought or made myself over the years, but never saw what I was doing until I was given a clear plastic padlock ($11) a few months ago. Now I can plainly see the pins, driver pins, sheer line and springs etc. (By the way hairpins and paper clips will open padlocks.) – Kent Barnes
---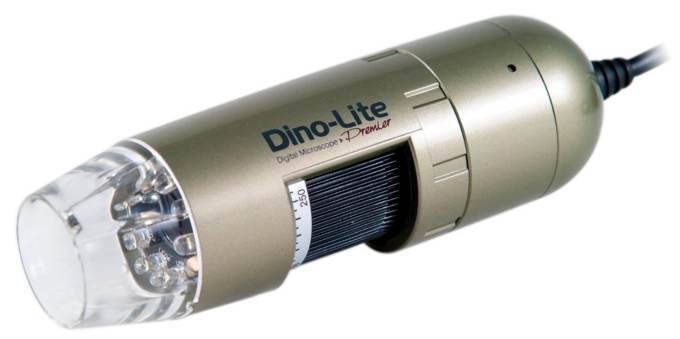 I have been using a Dino-Lite USB microscope ($399) for both work and home projects for the past several years. It has a magnification of 20x-50x and 200x with a 1.3MP resolution. For my work as an electrical engineer it is great for looking at and capturing solder joints on very small pitch components, very fine PCB trace routing, reading part codes off small components and looking at connector alignment/damage. — Matt Schirmacher
---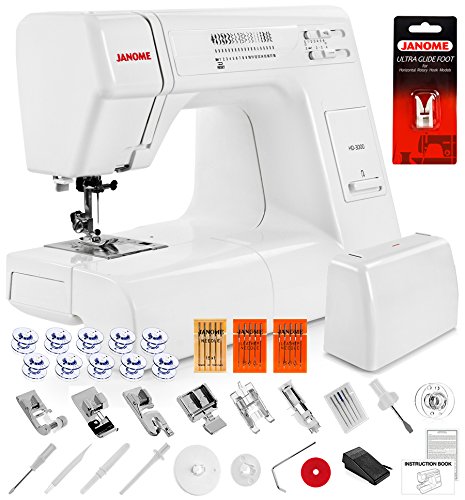 "The Janome HD3000 Heavy Duty Sewing Machine ($400) is, for me, the prosumer heavy duty sewing machine that won't break the bank. There's a specific foot for doing a surger stitch and I'm sewing with fur lately as part of a costuming thing and the fur requires a serger stitch for maximum strength." — Adam Savage
---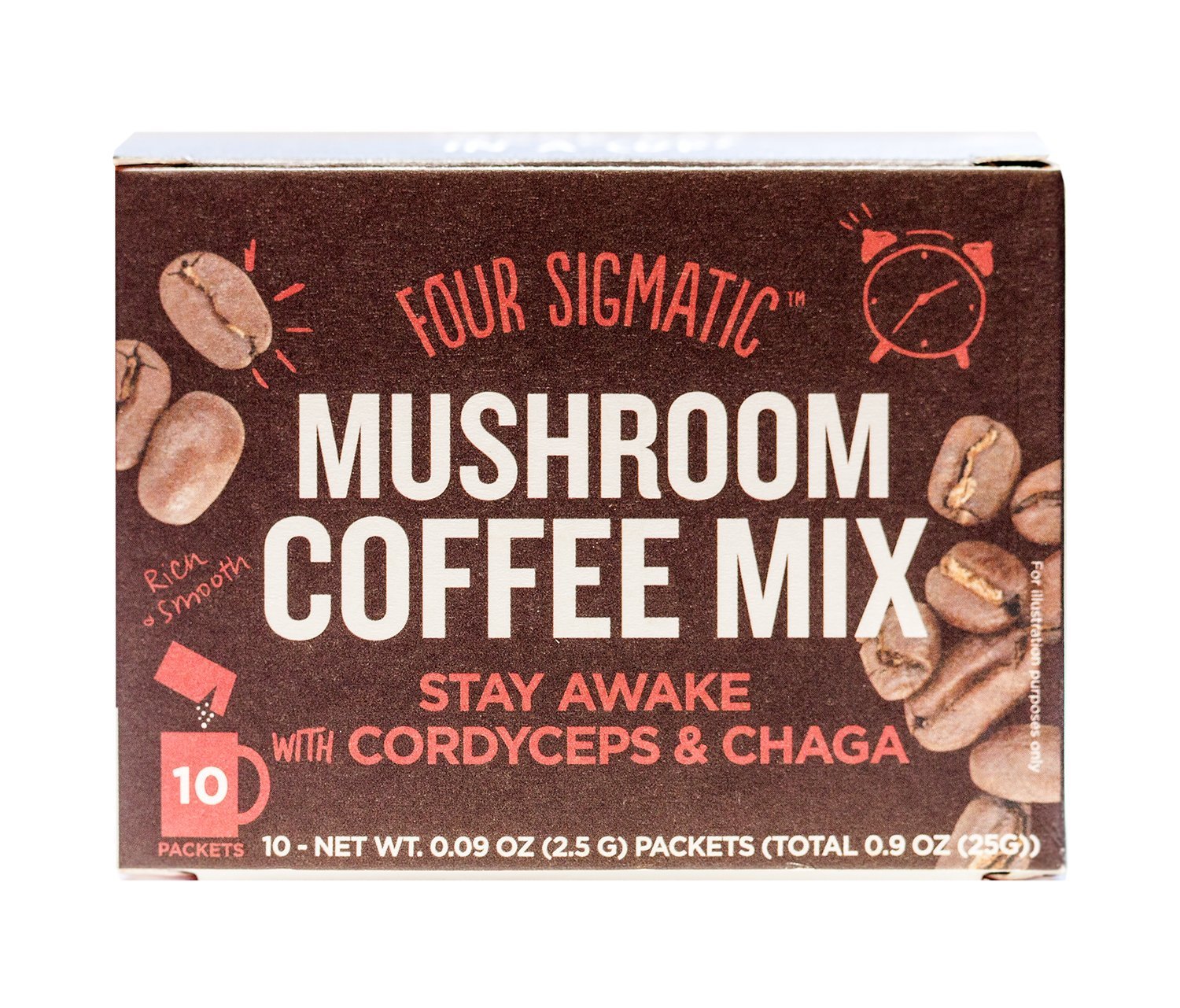 "
Mushroom coffee
is exactly what it sounds like. It is coffee with mushrooms in it. In this case, it has instant coffee, about 40 milligrams of caffeine in a full packet, which is very low. Generally speaking, a cup of espresso might have 80 milligrams. A really strong cup of coffee might have 150 milligrams. This is 40, but it's combined with different types of mushrooms and substances. It has, in my case, a very profound cognitive effect. This has been something that I am using as a cognitive tool and just an experimental food right now, which I'm fond of." — Tim Ferriss
---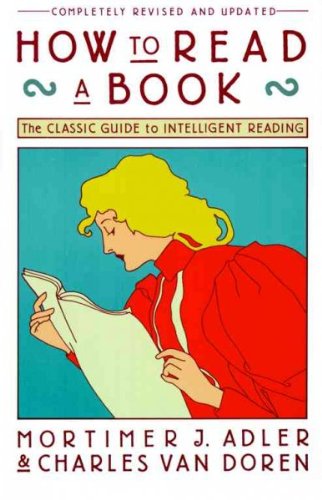 "
How to Read a Book
($12), is a tool about different techniques and strategies for extracting the content of books. You'd think it was a lot simpler than that based on the title, but it really teaches you strategies that I think are great. I wish I had read it when I was in my first year of high school." — Star Simpson
---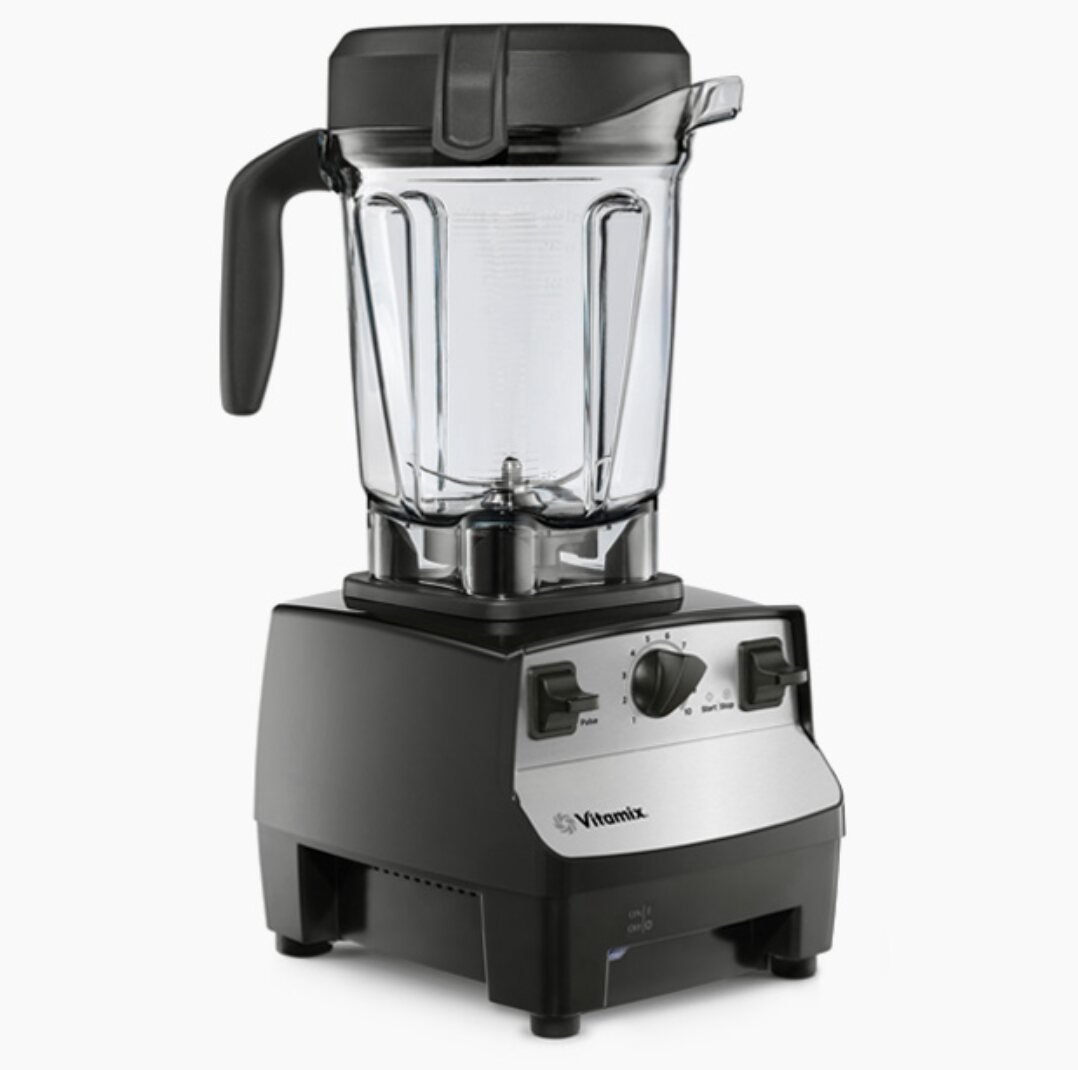 I tried the Vitamix 5300 Blender ($430) and the smoothie that I made — the world stopped and everything went dark and a spotlight went down on the smoothie. It was the best thing in the world. I was full. I was full all day. I had energy. I lifted a car off of a fire hydrant in the garage. It was amazing what I was able to do. It's been the most amazing thing. … Anything blends in this." — Dan Benjamin
---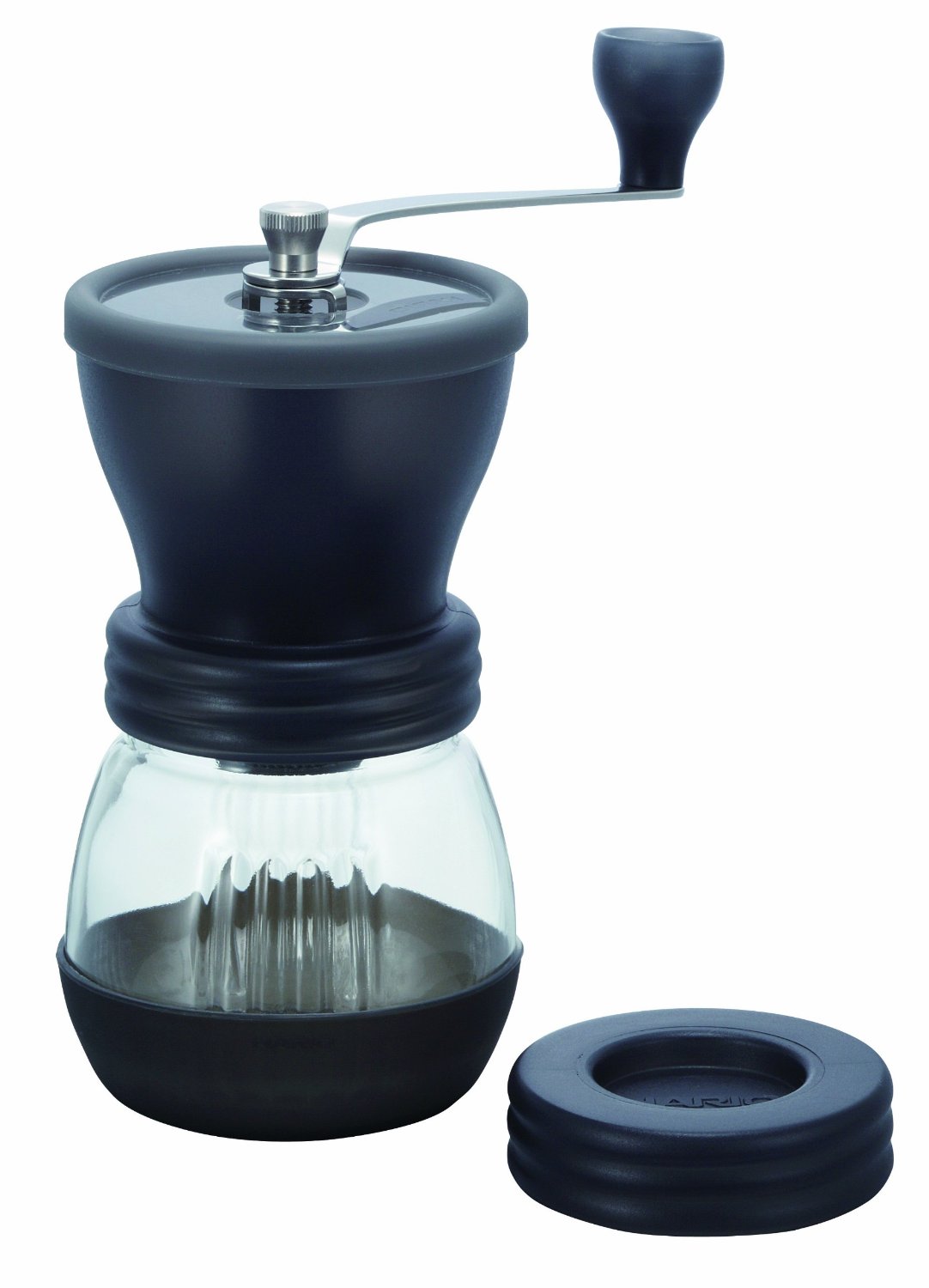 "Something I love is my
Hario Ceramic Coffee Mill
($26). It's less than $30 and one of the things I really like about it is it's quite a bit of work. It might not seem like a selling point but … I get more of a boost to my morning to making my coffee than I get from the coffee itself, and there's also a meditative quality about it." — Hugh Howey
---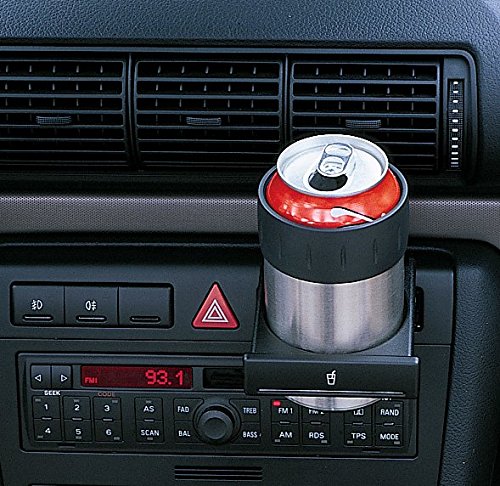 Thermos Stainless Steel Can Insulators ($10) are double-wall, stainless steel, vacuum-insulated coozies for 12-ounce beer or soda cans. They work on the same principle as regular Thermos bottles. I have been using them for years. — Karl Chwe
---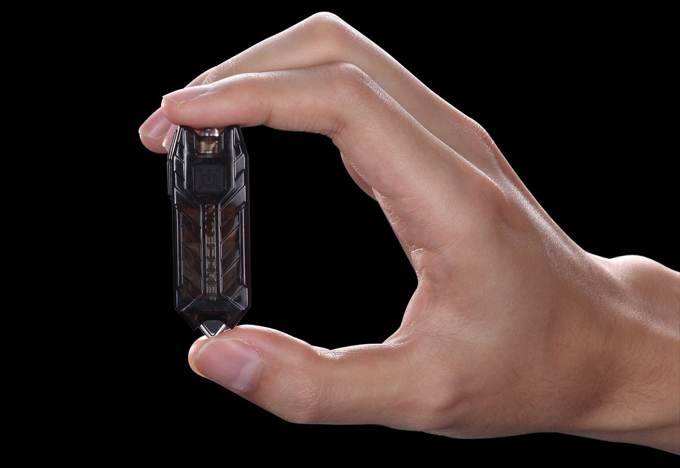 The Nitecore Tube ($10) is my go-to keychain flashlight after using many giveaway promotional products or $1 LED lights sold next to convenience store cash registers. The extremely light-weight rechargeable lithium-ion battery is quite a change from the expensive coin cells that made me unwilling to use other small lights. — Trace Gilton
---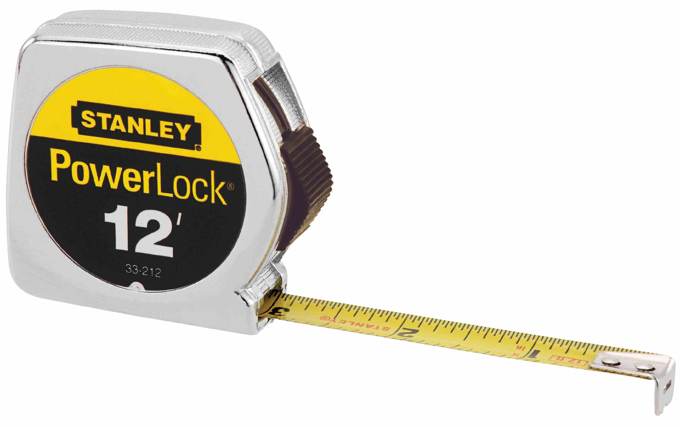 The Stanley 12-Foot PowerLock Tape Rule ($10) fits comfortably in my left front pocket along with my loose change. I am never without it. Never. Unless I'm not wearing pants. — Bob Raiselis
---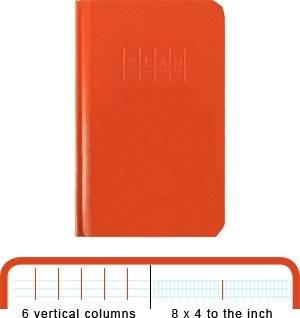 The binding on Engineers Field Book ($6) holds up incredibly well to abuse, this is the point of failure I have found in most other small format notebooks. The covers are thick and hardy, and a lovely shade of orange — easy to spot when you're hunting around a messy desk or studio. — Michael Lorsung
---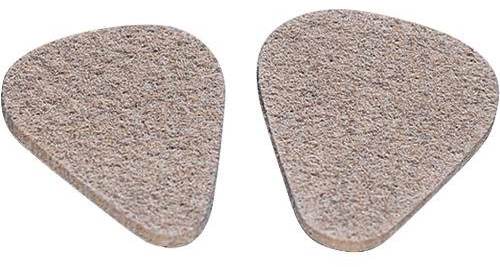 I've been using these Felt Picks (2 for $10) for more than 20 years as a semi-professional bass player. They are great for ukulele players, but using them for bass allows me to play with a pick (which is easier than using my fingers) but the sound created is "smooth" like finger plucking. — Andre
12/19/16