Tips
Book Freak #38: Sharpen your thinking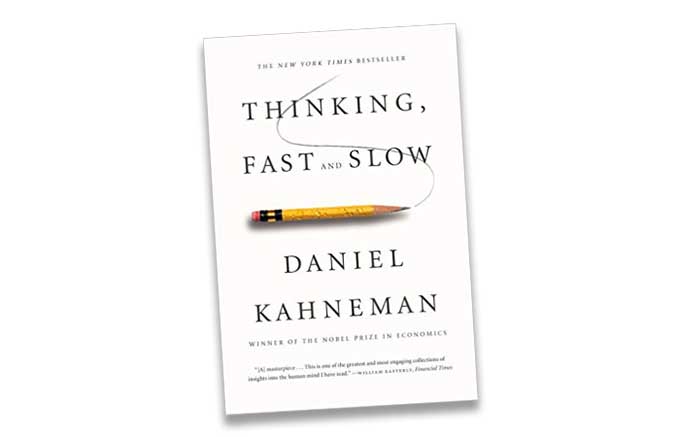 Short pieces of advice from books
Book Freak is a weekly newsletter with short pieces of advice from books. Subscribe here.
Daniel Kahneman is Eugene Higgins Professor of Psychology Emeritus at Princeton University and Professor of Psychology and Public Affairs Emeritus at Princeton's Woodrow Wilson School of Public and International Affairs. He received the 2002 Nobel Prize in Economic Sciences for his pioneering work with Amos Tversky on decision-making. Here are four pieces of advice from his book, Thinking, Fast and Slow.
Take notice whenever you surprise yourself
"You are more likely to learn something by finding surprises in your own behavior than by hearing surprising facts about people in general."
Increase your happiness by controlling your time
"The easiest way to increase happiness is to control your use of time. Can you find more time to do the things you enjoy doing?"
Choose your news
"People tend to assess the relative importance of issues by the ease with which they are retrieved from memory—and this is largely determined by the extent of coverage in the media. Frequently mentioned topics populate the mind even as others slip away from awareness. In turn, what the media choose to report corresponds to their view of what is currently on the public's mind. It is no accident that authoritarian regimes exert substantial pressure on independent media. Because public interest is most easily aroused by dramatic events and by celebrities, media feeding frenzies are common."
Know when to jump to conclusions
"Jumping to conclusions is efficient if the conclusions are likely to be correct and the costs of an occasional mistake acceptable. Jumping to conclusions is risky when the situation is unfamiliar, the stakes are high and there is no time to collect more information."
Book Freak is one our five newsletters from Cool Tools Lab (our other four are the Cool Tools Newsletter, Recomendo, Gareth's Tips, Tools, and Shop Tales, and What's in my bag?).
02/19/20