Aural
Bose Color Bluetooth Speaker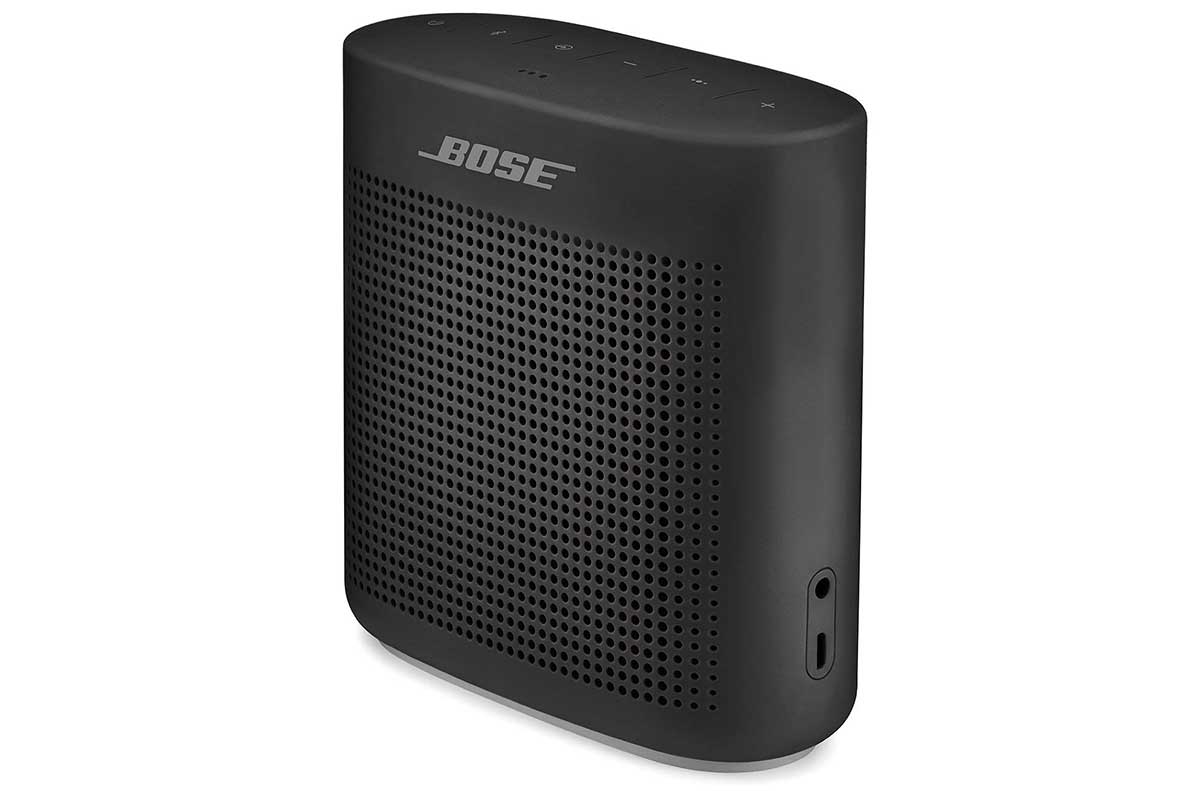 Loudest, clearest Bluetooth speaker
I've had the Bose Color ($129) for three years and it has given me magic sound powers. Relative to its size, it is the loudest, clearest speaker I've ever seen. I use it nearly every day while I'm editing on my computer and it is never not loud enough. I'm not an audiophile but I've never had anyone complain about the sound either. I think I've maxed the volume a handful of times ever and that's been because the source audio was much lower than it should have been.
Bringing this speaker along can transform a smartphone or tablet or anything with a screen into a much bigger experience. Being able to hear dialogue and sound effects clearly make a huge difference when I'm trying to share a funny youtube video or an old video with bad audio. It's saved me on rainy days and travel delays and bad hotels. It's dense but small and the battery lasts for hours. You can feel like a hero with the ability to make good sound anywhere.
The Bluetooth is the one I used the most but the AUX connection is also great, especially since you can use it to play from two of them simultaneously. I love that it's built like a tank. I've knocked this off my nightstand onto a tiled floor at least a couple of times and there's maybe a slight dent on a corner.
There is one problem that has caused a lot of people grief. It uses a Micro-USB B connection and ships with a terrible cord. Don't even use the one out of the box. I recommend the Anker PowerLine Micro because it's well made and fits tightly in the Bose. I had a problem charging it until I got a new cord and so did someone that bought one on my recommendation. After the cord change, neither of us have ever had a problem charging it.
01/11/19
Bose SoundLink Color Bluetooth speaker II ($129)