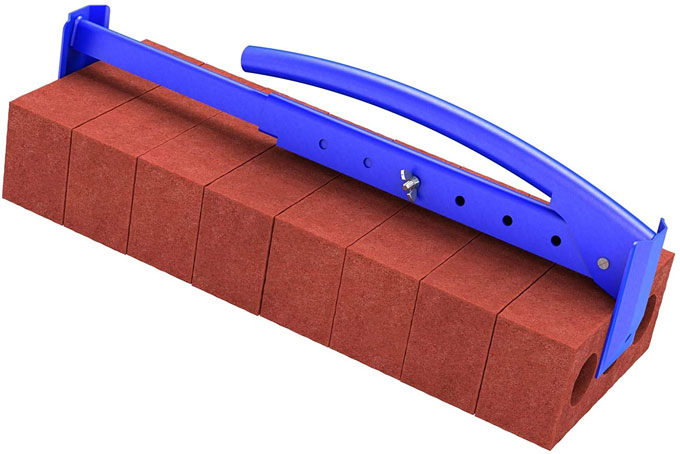 Carry multiple bricks with ease
I was just cleaning out my mom's house before selling it and discovered a pile of bricks. I found my dad's old brick tongs and used it to pack and unpack my pickup truck with bricks.
You can pick up about 8 bricks with one hand and move them and stack them. You can also use it for cement blocks. My wife, who is into stone walls, never saw a tool like this. Her dad made her and her sisters haul bricks around the yard by loading them on each arm.
Growing up I used this tool all time with my dad's various projects and thought it was an everyday tool, but my wife said she never saw anything like it. My carpenter buddy wanted it, but my wife wouldn't let him have it.
The tool I have is about 80 years old and is solid steel and heavy, but plenty of lighter tools are available on amazon. If you have been hauling and stacking bricks by hand, here is a tool that will save you time and labor.
04/27/21
Bon Tool 11-309 16-Inch Brick Tongs