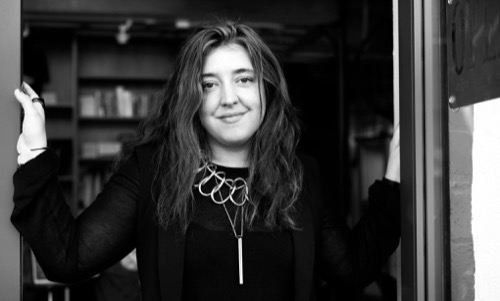 Cool Tools Show 178: Cameo Wood
Our guest this week is Cameo Wood. Cameo is an EMMY nominated filmmaker. She is also a former tech founder, founded an urban beekeeping store, was the first to perform Turing's Original Imitation Game experiment, and has completed grad programs in Egyptology and Medical Neuroscience.
Subscribe to the Cool Tools Show on iTunes | RSS | Transcript | Download MP3 | See all the Cool Tools Show posts on a single page
Show notes: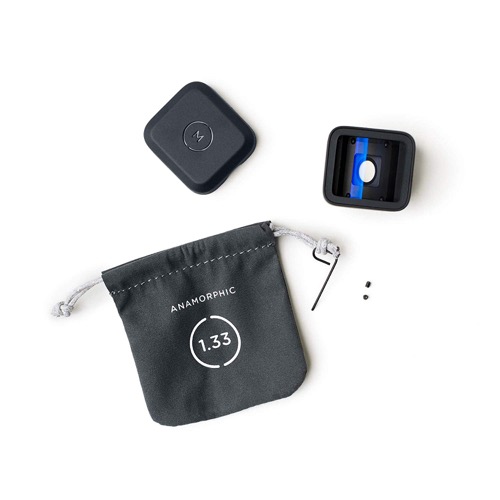 Moment Anamorphic Lens ($150)
There's a company called Moment and what they do is they create incredibly high quality lenses for photography, or for filmmaking. They have this new one called an anamorphic lens which has incredibly high quality glass, and you can just pop this right on your iPhone, and capture beautiful images. An anamorphic lens is a very high quality type of lens. Whenever you see a film and you see this beautiful, incredibly in-depth, sort of rich looking video, and horizontal lens flares in like this widescreen letterbox look, that's indicative of being an anamorphic lens. With this you can get all the lens flares that you want and this beautiful widescreen letterbox look. They have their own app, the Moment filmmaking app, so you can control aperture, and all different kinds of frame rates to really create cinematic looking video just from your iPhone, and it's just absolutely beautiful.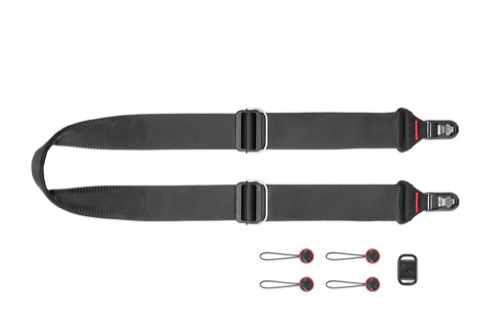 Peak Design Black Slide Camera Strap ($65)
I really like Peak Design's other products like their backpacks, and bags, they're very popular here in the Bay area, but I found this thing called the slide. So, it looks like a regular camera strap, and where you would connect the strap to the camera, instead of having something that is permanently attached, it just has these clips. The clips are basically strings of incredibly strong material that attach to your camera using these little circular dongles hanging off your camera. When I was recently in Egypt, I was bringing my iPhone, and a mirror, this camera, and a DSLR. So rather than just having numerous camera straps which I've done in the past, I decided instead to just have one strap, and all of my cameras have the these little dongle clips attached to them, so that I could just pull the camera out of my bag, snap it into my strap, and go. And again, it only takes 10 seconds or so to just clip them in, and I found the entire system incredibly easy to use. I never had any problems with being able to get the clips on, or off, and I never had any failures where the clip failed. So, I found this incredibly useful.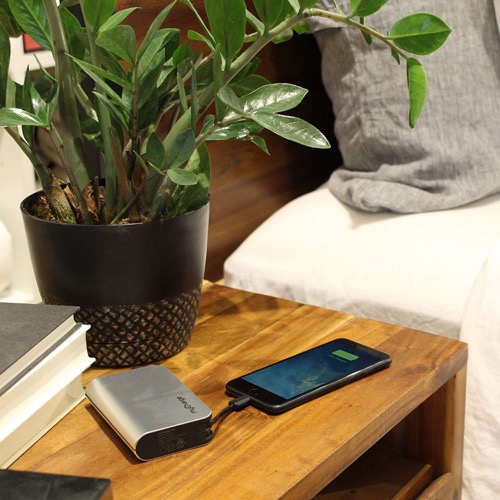 myCharge 10050mAh portable charger ($90)
I understand that everyone has their favorite charger. I just happened to randomly get this charger while I was in an airport, and I had forgotten whichever one I usually had at that time, and now I have two, or three of these. So, this particular charger looks sort of like a small silver brick that we've sort of become familiar with. It's silver, it sort of has the shape of a book, and it is a 4.6 inches, by 2.8 inches, by around one inch, and it weighs about one pound. I love this thing because one, I don't need to find a plug, it doesn't have anything extra, it just has a little flip down wall plug. I just plug it into any wall, it has two cables built into it, so it has an iPhone cable, which I use an iPhone, and it also has a micro USB, so I can charge other people's stuff, and in the bottom of it, it has just a regular USB plug, so I can plug any kind of USB device into it. It's 10,050 milliamp hours, so it can charge my iPhone, my iPad fully, multiple times. I've been in film festivals where I've been waiting for the next film, and everyone's phone is dying, and so I've been able to charge like three phones at a time on this while we're all waiting in line. So, especially on things like international flights where sometimes the in-seat charging isn't working, I'm able to watch movies, and do all kinds of work just using one, or two of these. I find them just massively useful, especially when I'm traveling in the outback.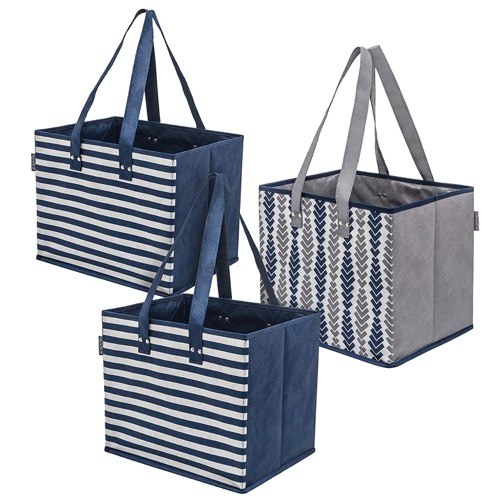 Folding heavy-duty bags ($25/3pk)
I've been using these folding heavy duty bags for about three years now, and these are super low tech, but they are amazing. They're sort of almost cubes, they fold incredibly small, they have a solid piece of plastic built into the bottom that folds down, so that it has a solid bottom. They can carry up to about 45, 50 pounds in each. I can use these for carrying heavy liquids around, I use them at home, because they're rectangular enough that you can sort of stack them, and whenever I have donations, I can load those in and fill them with cans, I can use them for absolutely anything. Every time I go to the grocery store, all the packers are like, "These are amazing. These are the best bags I've ever seen."
Also mentioned:


EMMY nominated short film Real Artists
I made a film about two years ago now called Real Artists. Real Artists is a film about a young woman who is interviewing at her dream job at an animation studio, and finds that films are no longer made entirely by people. It touches on artificial intelligence, and memory erasing drugs.
We have hired professional editors to help create our weekly podcasts and video reviews. So far, Cool Tools listeners have pledged $400 a month. Please consider supporting us on Patreon. We have great rewards for people who contribute! If you would like to make a one-time donation, you can do so using this link: https://paypal.me/cooltools.– MF
06/7/19