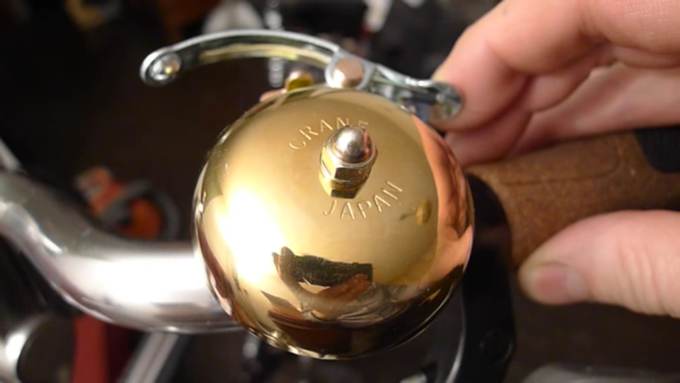 Loud bike bell
I've had the Crane Suzu brass bicycle bell for over a year.
Besides looking good, mounting sturdily and being pretty much indestructible, it is LOUD. The tone it puts out will sustain at good volume for easily 15 to 20 seconds.  Much harder to ignore than the little 'plink plink' of standard bike bells.
At the same time, as a beautiful sound, I hope it is less annoying.
06/10/16
Crane Suzu Brass Bike Bell ($11)