Podcast
Daniel Schaefer, Photographer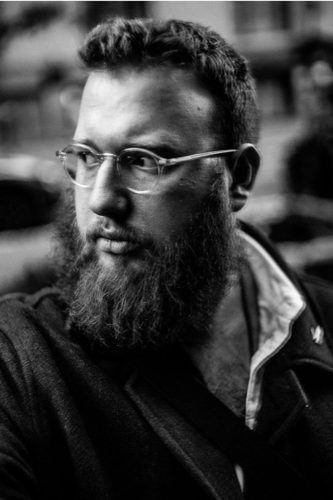 Cool Tools Show 252: Daniel Schaeffer
Our guest this week is Daniel Schaefer. Daniel is the kind of person who often finds himself in too many interesting situations to choose just a few to throw in a bio, but through his photography, his writing, and the various nonsense in his pockets, you may be able to glean just a little bit about what he brings to the table.
Subscribe to the Cool Tools Show on iTunes | RSS | Transcript | See all the Cool Tools Show posts on a single page
Show notes: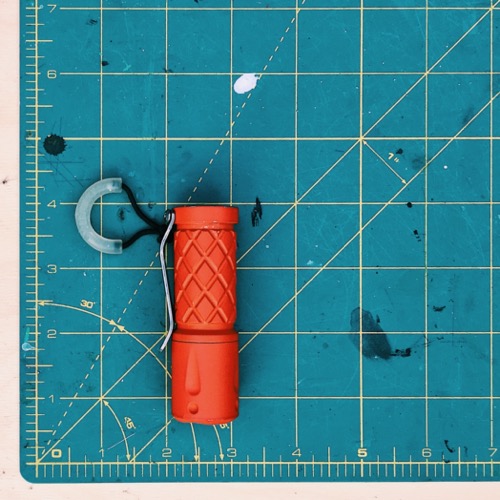 Reylight Gemini Flashlight ($110)
The perfect flashlight to land in your back pocket. Hefty for its size, short, stout, and overbuilt as if it was meant to hold diamonds dipped in nitroglycerine. I opted for the orange Cerakote, which at the time was no longer available, but after a round of emails with the maker he was able to throw one last one into the batch for me. Additionally, I opted for a slightly less luminous set of higher CRI LED's having the additional color clarity is invaluable as a photographer. My favorite thing about the design though has to be the "Afterburner" which consists of a high glow insert that leaves the light easy to find in the dark after it's been switched off.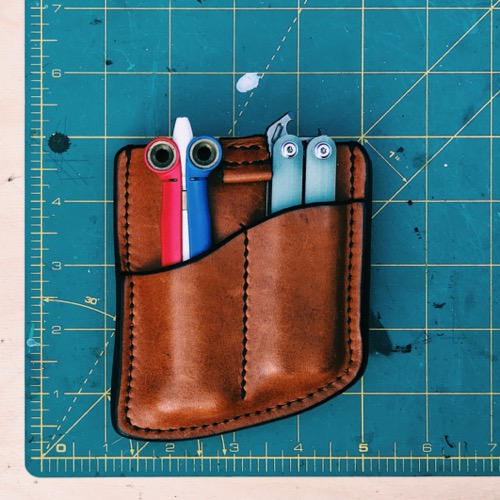 Custom front left pocket wallet by Shane Sanchez Leather
I've been on a quest for the perfect wallet since the only thing slotted inside was six dollars and my middleschool ID. I've long been a fan of hard body wallets, i've tried every trayvax, ridge, any metal on the market, typically avoiding leather since I carry SD cards which can quickly become expensive toothpicks if they flex too far. It wasn't until I stumbled across Shane's work on Instagram that I finally found a leather wallet that held to my standard. The construction is absolutely excellent, flawlessly smooth fused edges, I actually sent him two of my default EDC items, a Baliyo pen and a Butterfly comb, which he formed the pockets to flawlessly.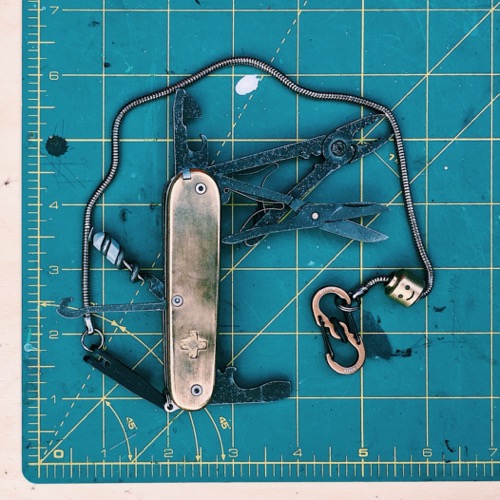 Custom bladeless brass Swiss Army Knife by Toolsalot
As someone who has had a pocket knife riding at right hand draw since I was in the seventh grade, Swiss Army Knives have always been a loyal sidecar to a main blade, but I've often wanted something slim and simple that didn't have a blade of it's own. The redundancy isn't necessary, and often i'd love to have my own tools when traveling, so after almost three years of hunting and being turned down by more than a dozen SAK custom builders, I found a blank Instagram run by a gent named Toolsalot, not an image on his own page, but tucked into his tags were half a dozen of the most impressive custom SAK jobs i'd ever seen, nothing flashy or impractical, all blunt and utilitarian, impressively overbuilt. I dropped him a line and without a blink he said no problem to the build that i'd been told was impossible over and over. Brass scales, no blades, and a simple pair of full size SAK scissors, and nestled next to them the full size SAK pliers. It's ridden in my pocket every day since.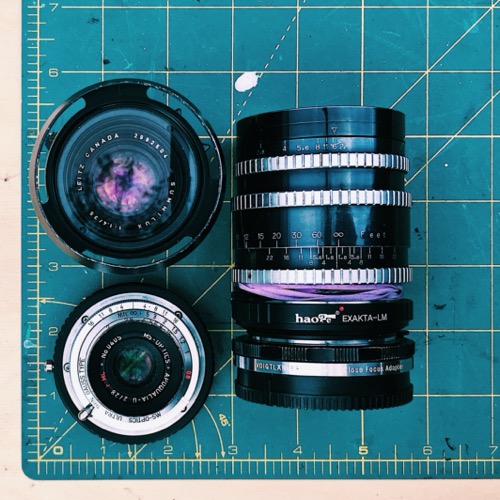 Various Vintage rangefinder camera optics
As a photographer one of the hardest things nowadays, especially in the photo market, is making your work immediately visually recognizable and different. There are so many really excellent amateur photographers and excellent professional photographers, all sharing via the same medium nowadays. So it's really hard to make your work stand out. I've always been a sucker for handmade, vintage, strange objects and such, so it was a natural path for me to take into vintage optics. Essentially the lenses that I look for are unusual, off-brand, things you wouldn't expect. Work that I've done for Netflix and for Vogue and Harper's has been shot on $10 lenses that I bought at thrift shops. Some of those are just old Vivitars. Some of them are just mismarked Longines, which are incredible, incredible lenses. So by dropping into the world of vintage lenses you immediately give yourself a lot of extra flavor when it comes to the images, you give yourself a little extra building block of creativity, and just gives your images an immediately different look from almost anyone else, because once you get into those vintage lenses, no two are the same.
We have hired professional editors to help create our weekly podcasts and video reviews. So far, Cool Tools listeners have pledged $390 a month. Please consider supporting us on Patreon. We have great rewards for people who contribute! If you would like to make a one-time donation, you can do so using this link: https://paypal.me/cooltools.– MF
11/13/20