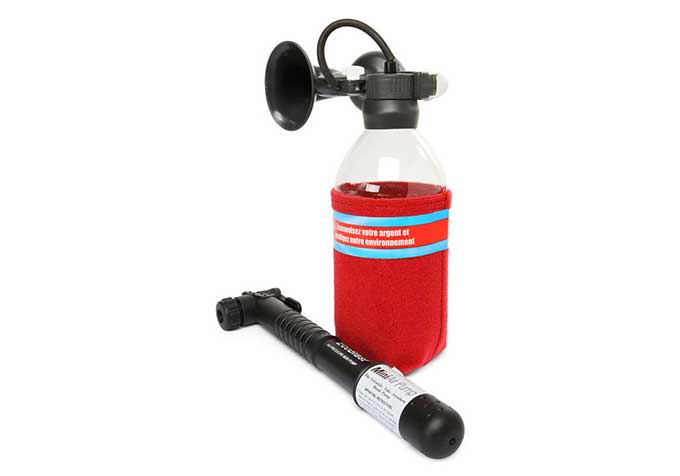 Rechargable deafening horn
For a dog repeller on bike rides I've had great success using an air horn. They are REALLY loud, dogs back off, and owners often respond by calling their dogs. The one I got is by EcoBlast. It is rechargeable using a bike pump, so I pump mine up whenever I do my tires.
— Christine Thona
There are two versions. One is a single unit like the photo above, which is also handy for boating and sports games. The other has the horn and trigger separated from the plastic bottle air container via a long plastic tube so that the trigger can sit on your bike handle bars without the clutter of the bottle. However I use the single unit version. It is very light and can sit on my handlebar bag, at the ready.
— KK
10/30/17
(This is a Cool Tools Favorite from 2004 — editors)