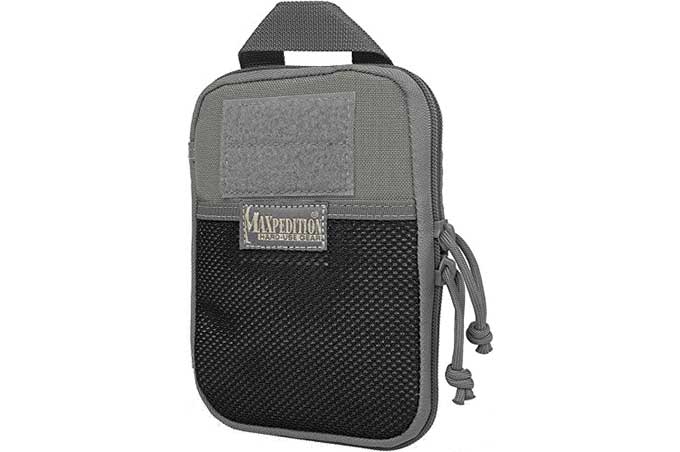 Container for your useful everyday carry tools
I've been using a EDC organizer type pouch for a while now as a sort of travel "go bag." Maxpedition are the name most associated with this type of gear (and that is what I link to) but I use a generic version and find the quality to be plenty good enough.
The cool tool here isn't quite so much the specific pouch but more the idea of having a neatly curated container of useful tools. The go bag contains all the useful items I am prone to forgetting when I either travel or have to leave the house quickly for a family emergency. In these situations I always remember my phone and wallet but in the past have often found myself without a charger or a pair of headphones. It's not easy to remember all these individual items in a stressful situation or when packing at short notice for a trip. My solution was to get a spare of everything I need (most these were lying around anyway as like many I accumulate tech accessories).
It contains basic stuff like a charging cable, headphones, pen, pencil, as well as some less used but very handy items like an OTG cable, memory stick and card reader. And there are some urban survival things: mini first aid, zip ties, rubber bands, micro torch, duct tape and all sorts of other knick-knacks that are user specific. The pouch keeps everything neat and easily accessible, I can put it in my bag or wear it on my belt. It always goes in my suitcase when travelling and is kept in my desk drawer to easily grab in an emergency. If you ever have to sit waiting for hours in a hospital it will definitely relieve at least some of the stress knowing you can charge your phone, do a crossword, listen to a podcast etc.
12/19/19
Maxpedition E.D.C. Pocket Organizer, 6" x 1" x 8", ($20)