Podcast
Emily Nussbaum, TV Critic for The New Yorker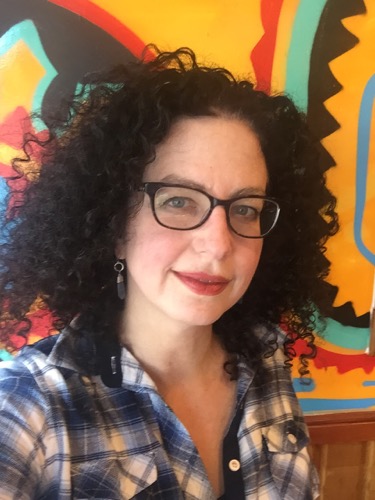 Cool Tools Show 197: Emily Nussbaum
Our guest this week is Emily Nussbaum. Emily is the television critic at The New Yorker, the winner of the Pulitzer Prize for Criticism and the author of "I Like To Watch: Arguing My Way Through The TV Revolution." You can find her on Twitter @emilynussbaum.
Subscribe to the Cool Tools Show on iTunes | RSS | Transcript | Download MP3 | See all the Cool Tools Show posts on a single page
Show notes: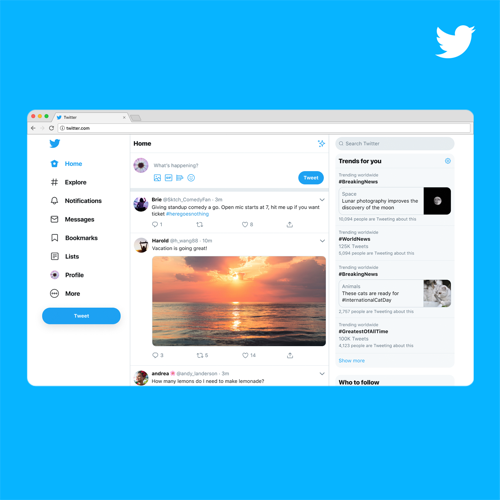 Twitter
I realize that Twitter may sound odd to people as a favorite tool, since it is for completely illogical reasons, widely regarded as both a civic crisis in a cesspool. Just a terrible, terrible place. It has a bad effect on everything. But the actual truth is that it is a pleasure to me almost all day long, and almost an addiction, but very useful to me professionally. I use Twitter for a variety of different reasons, but I use it as a way of communicating with people about TV, and breaking out of my bubble in terms of the people that I talk to about shows. It gives me access to a global television audience, and you can't beat that with a stick, because I have no way to have a conversation with people all over the planet about their reactions to shows, and it turns me on to shows I hadn't heard of. I have constant conversations with other critics. It's a place where both introverts and extroverts mingle, and you kind of take a break with it, and you can also let it overwhelm you. I use it to throw out ideas. I use it to ask questions, and even in fact checking — sometimes at the New Yorker — when we can't find something I'll ask it on Twitter. So, I have like a million different uses for it.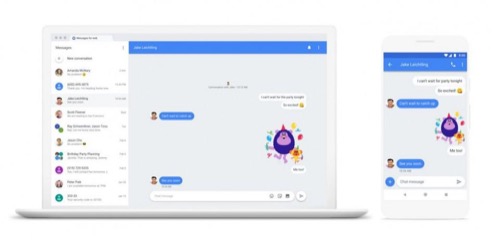 Google Chat and speak-to-text texting
There is nothing that is more central to my life in a lot of ways than simultaneously both GChatting and texting, which are sort of indistinguishable to me, because I do them both on my phone and on my computer. I often speak into my phone when I'm texting. I use Siri or whatever it is on the iPhone. So, when I'm walking down the street, for instance, or if I'm texting with somebody, I will just use the voice recognition thing, and I'll just dictate my text. That actually makes it even more useful to me because it's basically a form of a conversation that's simultaneously written and saveable And I use GChat in a simple way. I just keep the box open in the corner of my screen. For instance, I'm friendly with Alan Sepinwall who's another TV critic, so we just have a G Chat. It's the way I think a lot of people use Slack. I'll just ask him, "Do you know when the show is coming out?" There are just people that I brainstorm with. It's just such a big part of my professional life to brainstorm with multiple boxes on the screen, just friends of mine or professional acquaintances, and just sort of throwing an idea out there and then talking back and forth, then I cut and paste whatever I wrote, and then I put it into my file and use it for my writing.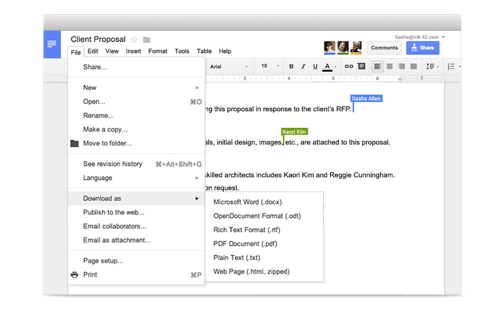 Google Docs
I use Google Docs for so many things. If I'm working on a feature, I have multiple docs open, in one of which I list all of my contacts for people, in another one is all of my transcriptions of the subject of the piece, in another one is all my secondary transcriptions, and then I make a third one where I just keep it open all the time and write down any ideas that come to mind, and then I have one that's a drafting one. And it's just the sheer flexibility of it being simultaneously on my computer and on my phone is what does it for me, because when I'm working on a piece I download it onto my phone, and I work on it on the subway, in the park, when I'm standing in line. I've written almost entire pieces literally on the F train.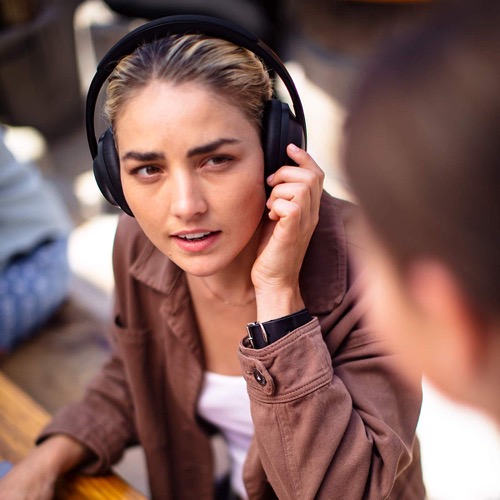 Bose Noise Cancelling Wireless Bluetooth Headphones 700
I got these Bose headphones. They cover the whole ear. They're these big black ear things that cover the whole ear. They make me look like a DJ. And I'm not even that interested in the noise-canceling part. I have an iPhone and a computer, and the iPhone thing where you have to have the new kind of plug, and I'm constantly terrified of losing my headphones, and I can't use the same plug for my computer as I can for my iPhone and it's driving me crazy. And these Bluetooth headphones can hook up both to my computer. And I know I'm talking as though this is a miracle and these things have probably been around for a while, but once I put these on and hook up both to my computer and to my phone, I felt like it was such a tremendous change for me. Even in the last two days, because I watch a lot of TV both on my phone and on my computer, I love the fact that I could just sort of prop up my phone against the computer and I could watch a video online and it would go right into my headphones. I just went to the gym today with it and not having it hooked up by a cord, and just not having to think about it. I just don't have that much to say about it other than I love it.
Also mentioned: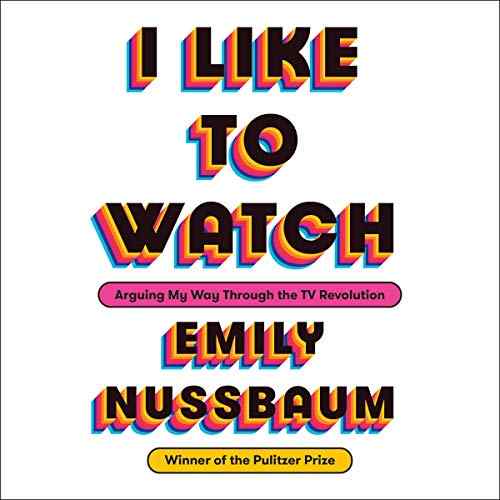 I Like to Watch: Arguing My Way Through the TV Revolution
There are some new essays and it's a collection of both my criticism and essays, and some of my profiles, as well as some longer essays. It essentially makes a larger argument, like it's a collection, but it makes an argument about celebrating television as television, and basically detaching TV from the kind of status anxiety that's warranted in the past, and celebrating on its own terms as a medium. The book also talks a fair amount about the way in which you can't detach what's happened with TV from what's happened with the internet. The two things are just completely linked.
We have hired professional editors to help create our weekly podcasts and video reviews. So far, Cool Tools listeners have pledged $390 a month. Please consider supporting us on Patreon. We have great rewards for people who contribute! If you would like to make a one-time donation, you can do so using this link: https://paypal.me/cooltools.– MF
10/25/19