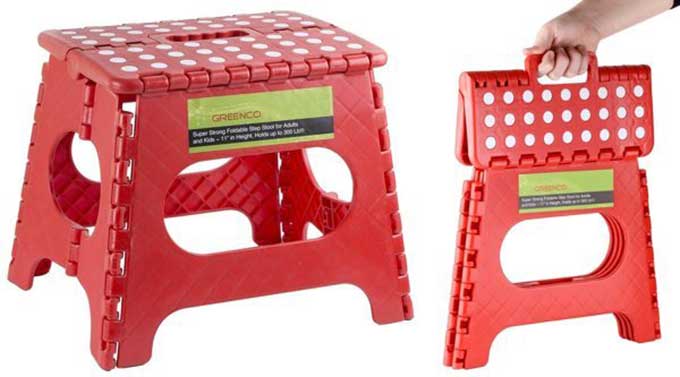 Strong folding step stool
This foldable step stool is 11 inches high, and is only 1.5 inches thick when folded up. To unfold it, you simply set it down and it falls into place. To fold it, just grab it by the handle. Both operations are one-handed jobs. It's got rubber dots on the top surface to prevent your feet from slipping.
It supports my weight (170 lbs) with no complaint (it's rated at 300 lbs). It has replaced the non-folding plastic step stool that we used to keep in on the floor in the closet, giving us more room. Now my wife can access the top shelf on the closet.
07/8/21
Greenco Super Strong Foldable Step Stool