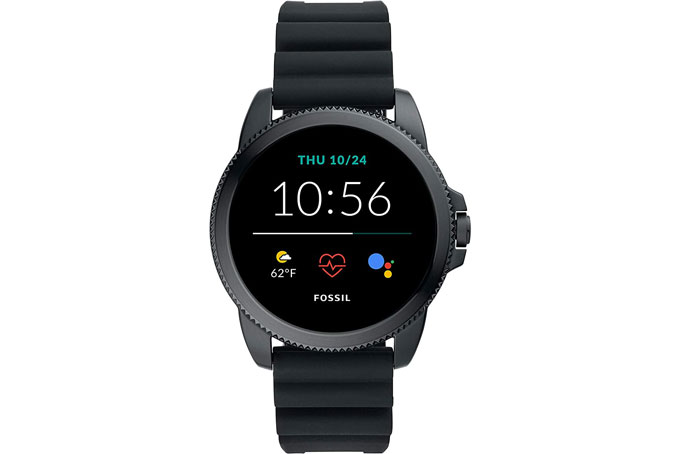 Ultimate Smartwatch for Fitness and Functionality
I bought this Fossil 5e Smartwatch about 6 months ago to replace my Fossil Sport. (Both watches are suitable for swimming.) The watch displays the time on a bright and detailed screen and also tracks my heart rate, heart points, steps, and calories and stores them all in Google Fit.
I receive notifications for upcoming events, messages, Skype and WhatsApp chats, Amazon deliveries, and email, as well as any other notifications from my phone. The watch also functions as a barometer and altimeter, showing both current and historical data. It even serves as a compass and displays my agenda.
I can set an alarm, create appointments, and even make store payments. There is a built-in timer and stopwatch, and I can ask Google Assistant any questions and receive both visual and audio responses. The watch allows me to play music, audiobooks, and podcasts through its small speaker or Bluetooth headphone. I can also make and receive phone calls. The watch includes a calculator.
The watch also includes a map and can read directions for me. It can tell me my location and current speed. It can even tell me the distance from my golf ball to the hole. I can check the weather and view radar maps to track rain progress. I also receive flight arrival and departure updates. I can control smart home devices such as thermostats and lights. I can even watch videos and buy bus tickets and see when the next bus is coming.
01/25/23
Fossil 44mm Gen 5E Stainless Steel and Silicone Touchscreen Smart Watch with Heart Rate