Podcast
Gareth Branwyn, DIY Technology Author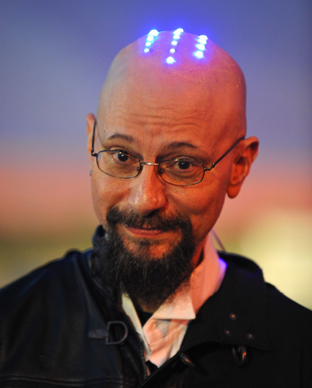 Cool Tools Show 105: Gareth Branwyn
We have hired professional editors to help create our weekly podcasts and video reviews. So far, Cool Tools listeners have pledged $362 a month. Please consider supporting us on Patreon. We have great rewards for people who contribute! – MF
Our guest this week is Gareth Branwyn. Gareth has been writing about DIY technology, media and culture for over three decades. He's the former senior editor of "Boing Boing," a founding contributing editor to "Wired," and the former editorial director of "Make." He's the author of eight books, including his most recent, "Borg Like Me," a memoir and best-of collection. He's currently writing two books, a shop tip books for Make, and a book on magic and role-playing games, which he's co-authoring with author Peter Bebergal.
Subscribe to the Cool Tools Show on iTunes | RSS | Transcript | Download MP3 | See all the Cool Tools Show posts on a single page
Show notes: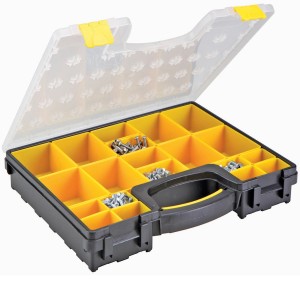 20 Bin Medium Portable Parts Storage Case ($9)
"I just reorganized my office/workshop/studio and created a multi-functional workstation that has mostly a clear desktop and all of the the tools, materials, and supplies in labeled bins above the desk (general electronics, robotics, mail art, crafting, rubber stamps, etc.) in these cheap Harbor Freight storage cases. To work in an activity, I just take down the bins I need, place them on the rolly tool cart that sits beside the desk (which houses additional tools and equipment), and off I go. These cases are somewhat cheaply made, but since this is occasional, light-duty use, I traded durability for features. This system has all removable trays and the bins stack and lock together. For the money (as low as $5-7 with coupons), these cases are exactly what I needed."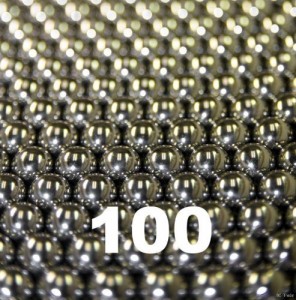 100 3/16" Inch Stainless Steel Nail Polish Mixing Agitator Balls ($7)
"I recently got some hobby paints for scale modeling and they came with steel agitator balls (like the kind used in 'rattle can' spray paints). I thought it would be a great idea to add these to all of my (considerable investment) in hobby paints. I did a search and found 'Stainless Steel Nail Polish Mixing Agitator Balls' on Amazon. You get 100 3/16" balls for under $7. I've now added them to all of my paints and they are definitely better mixed after a good, satisfyingly rattling, shake."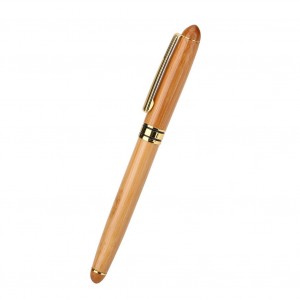 Calligraphy Art Fountain Pen ($8)
"For years I have exclusively used Varsity Disposable Fountain Pens. I was talking about these on Facebook and a kind and generous friend (thanks, Michael Pechner!) sent me a Pilot Metropolitan Fountain Pen and a bottle of ink. I really liked it, but I still prefered the Varsity's flow rate and smooth travel (the Pilot's nib is a little scratchy). Then, another lovely friend sent me one of the bamboo fountain pens that can be found for around ten bucks on Amazon. I like the flow of this one better than the Pilot and have now adopted it as my regular pocket pen. I find that I really love the ritual of filling it and I really love the cool packaging and cut-glass designs of the ink bottles."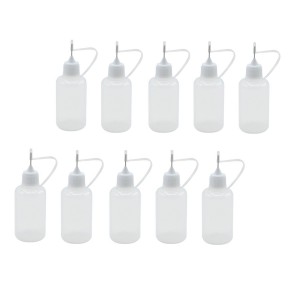 Needle Tip Glue Bottle Applicator ($7)
" I watch a lot of videos on scale modeling and miniature modeling for tabletop gaming. I often see modelers using the capillary gluing technique. Here, rather than gluing along the edge of a part and holding it to another part until it dries, you hold/clamp the two pieces together and then run a bead of CA (or other) glue along the seam. Capillary action draws the glue into the seam. And if you follow the glue bead with a bead of CA accelerator (aka Kicker), you can very quickly and precisely assemble your project. To do this, the best application method is a needle applicator. I bought ten of these needlle-capped bottles (30ml) on Amazon. I put glue in one and kicker in the other. And lived happily ever after."
Mentioned on the show:
Ben Light's mechanism sketches on Instagram
Dina Amin, who does beautiful short vids of tech teardowns and knolling (linear arrangements of objects)
Tiny Kitchen, another Instagram short vid series that I love. Cooking on a Lilliputian scale. Oddly satisfying.
Make: Tips and Tales from the Workshop, a benchtop reference of hundreds of ingenious tips, tricks, and techniques.
01/5/18