Podcast
Guy Kawasaki, Chief Evangelist of Canva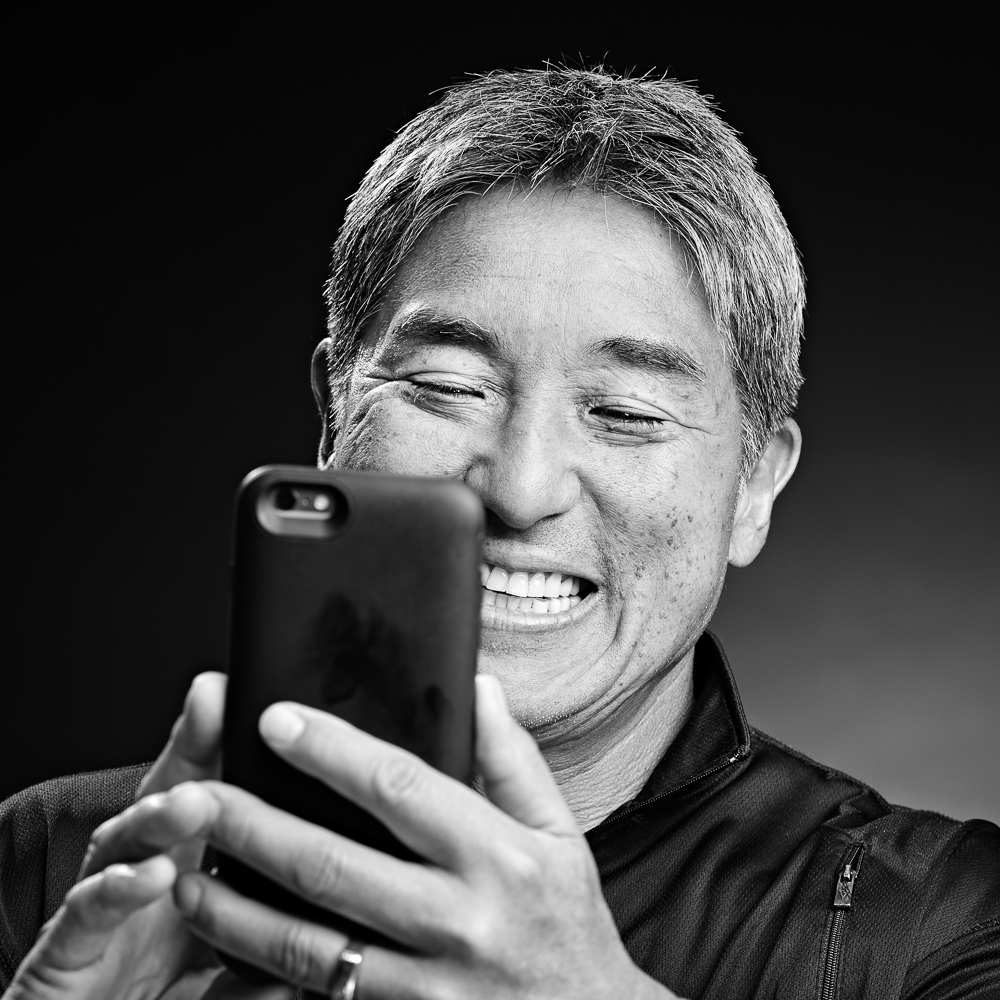 Cool Tools Show 173: Guy Kawasaki
Our guest this week is 
Guy Kawasaki
. Guy is the chief evangelist of Canva, an online graphic design tool. He is also a brand ambassador for Mercedes-Benz and an executive fellow of the Haas School of Business. He was the chief evangelist of Apple and a trustee of the Wikimedia Foundation.
Subscribe to the Cool Tools Show on iTunes | RSS | Transcript | Download MP3 | See all the Cool Tools Show posts on a single page
Show notes: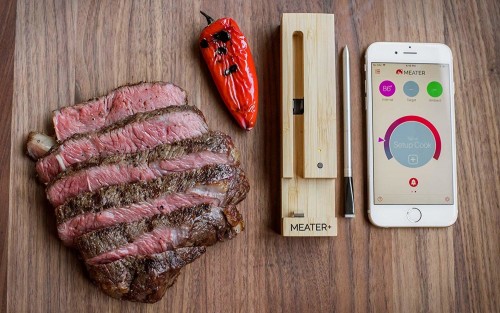 MEATER ($99)
Meater is just a slick little tool if you're into barbecue. It is a bluetooth thermometer that you stick into your chicken, turkey, beef, whatever it is, and it pairs with your phone, and then it tells you the outside temperature, the ambient temperature, i.e. in the grill. It tells you the inside temperature of whatever meat you've stuck it into. You tell it what kind of meat it is. So chicken, you want 160 degrees, and steak, you want 145 for rare, et cetera, et cetera. Then it starts giving you real time feedback about what the temperature is of the meat, and then about, I think, three minutes before it's going to hit the desired temperature, it tells you to start getting ready to take it out, and it can even ping you on your phone to say, go back to your barbecue and take the meat out, and it's flawless. You charge it in this little bamboo container that has a AAA battery, so there's no cables.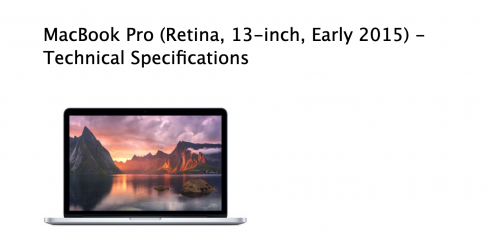 Configure your own old MacBook
I own a 2018 MacBook Air, a 2018 MacBook Pro, and between those two computers, there's a total of six ports. Four USB-C in the Pro, two in the MacBook Air. So that just drives me crazy. One day, on a total whim, I take a picture of my 2012 MacBook Pro, and I say, remember the good old days when you had two USB ports, your SD card reader, HDMI, headphone out, all that? And lots of people commented that, yeah, I'm still using a 2012, '13, '14, '15 MacBook Pro, and I wouldn't switch. And I said, how can this be, that people are using four, five, six year old computers? … Then I'm on an airplane, and I read an article about this company that takes old Datsun 240Zs, and guts them, changes the engine, just soups them up, and how happy people are with this. And I thought, why don't I do that? Then I have a friend at Mac Sales/OWC named Larry O'Connor, and I say, "Larry, am I crazy? Can you actually do this?" And he said, "Yeah, no problem!" So I said, "Get me the latest MacBook Pro that has all the ports, and put in 16 gigabytes of RAM, and whatever SSD you can." So now I am so happy with a MacBook Pro that's four years old that I can see when it's charging or not, that I don't have to carry really any dongles or docks or anything, and I never would've thought I'd be happy. So I call this Mac to the Future. I would recommend people go to Mac Sales and go configure one. NOTE FROM MARK: Your pick also should include OWC.com, which is Other World Computing, because that's where you buy the SSD upgrade kits.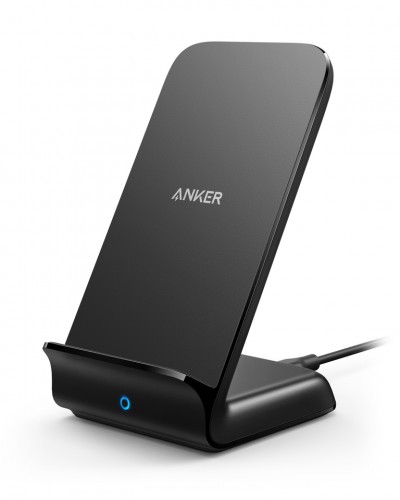 Anker PowerWave Fast Wireless Charger Stand ($29.99)
There are a lot of wireless chargers that lay flat. But in my experience, you're never quite sure if you hit the right spot, so you have to wait for the phone to wake up to confirm, and you can't really use the phone while it's charging, because it's laying flat. The beauty of this Anker product is that it's at a 60 degree angle or whatever it is, and also, it doesn't matter if you put it on this charger portrait or landscape. So you have a portrait or landscape phone charging wirelessly, and let's just say that if you keep this by your bedside, it's much easier to just reach over and put it in a stand, certainly, than plugging in the cable. And it's even easier than putting it on a flat charger and hoping you hit the right spot.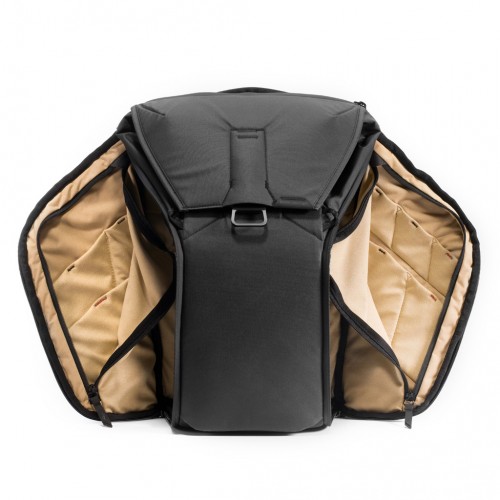 Peak Design Everyday Backpack ($260)
I love to buy bags, all right? I have everything. But Peak Design has built this beautiful bag that has a great sleeve for your MacBook Pro and an iPad. The sides open up so that you can take your DSLR in and out very easy. Not from the top, but from the side. Then the inside has that kind of material that you can put shelves and padding with Velcro, because it's really for photographers to put DSLRs and their extra lenses. It's just a beautiful backpack camera bag. There's two sizes. One more like a backpack, like a student backpack. One more like a day pack. Then there's also the messenger style, over the shoulder style.
Also mentioned: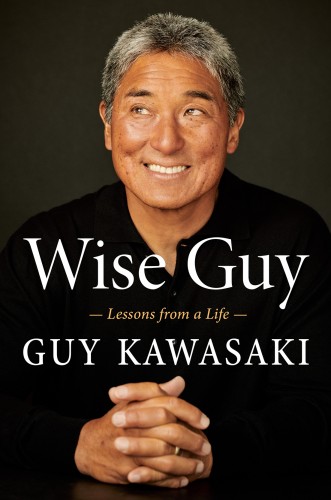 Wise Guy: Lessons from a Life
The book is called Wise Guy, and it is not an autobiography or a memoir in the sense of, look at me, I'm so great. This is a collection of stories that shaped my life that I believe each contain a nugget or nuggets of wisdom that I'd like to pass along. So if you are familiar with Chicken Soup for the Soul, it's kind of like Chicken Soup for the Soul, except they're all my stories. But basically, think of it as miso soup for the soul.
We have hired professional editors to help create our weekly podcasts and video reviews. So far, Cool Tools listeners have pledged $400 a month. Please consider supporting us on Patreon. We have great rewards for people who contribute! If you would like to make a one-time donation, you can do so using this link: https://paypal.me/cooltools.– MF
05/3/19