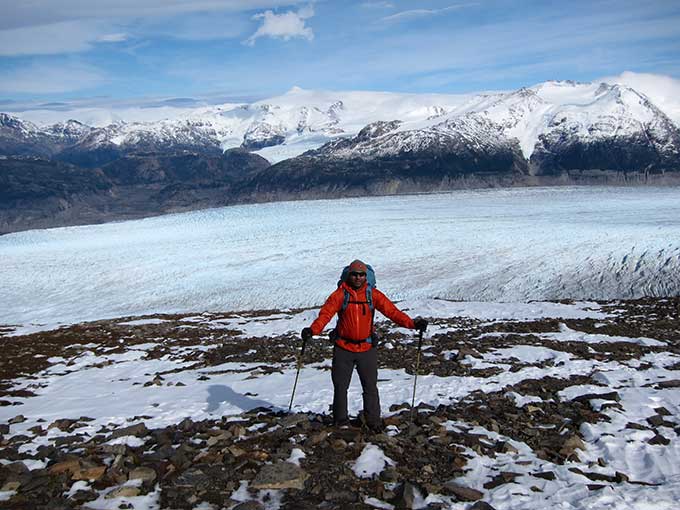 Lightweight trekking poles
In 2013 I hiked La Cloche-Silhouette, an 81 km trail in Ontario on the edge of the Canadian Shield. It was my first multiday (and solo) trip through extremely rugged terrain so I knew hiking poles would be a necessity. I scored a pair of Komperdell's on clearance for $40 and off I went. They did the job but boy were they heavy — my arms were just as tired as my feet. By day 6 I was going to throw them off the top of "the Crack." but since I needed them for the descent I vowed to replace them with an ultralight model instead.
Initially I considered carbon fiber but reviews of early products weren't encouraging. People were reporting broken poles from minor flexing and they were quite expensive to replace. Other steel/aluminum models weren't designed for ultralighters and were only marginally lighter than what I was already using. For a long time it seemed there wasn't a good middle ground. After quite a bit of research I came across the Helinox Passport series. Many backpackers are undoubtedly familiar with Helinox's line of camping chairs, but what isn't well known is they also make ultralight hiking poles using an exclusive alloy from DAC. DAC is the OEM for pretty much every tent pole out there so it's fair to say they're experts in high-strength aluminum.
Despite a dearth of reviews I ordered the adjustable Passport TwistLock FL. 290 grams for a pair of metal poles is too good to be true, right? I was sure they'd last a year or two at best. Since 2013, my Helinox poles have accompanied me on the International Appalachian Trail, Patagonia, Grand Canyon, Lake Superior Coastal Trail, West Coast Trail, and a revisit of La-Cloche Silhouette, and those are just my multiday trips. Hundreds and hundreds of kilometers across every terrain without a broken pole. Not even a broken part. The worst thing is I lost both baskets, which Helinox promptly replaced under warranty. I can't even begin to fathom how I would have been able to do any of this without my trusty poles. They're the first piece of gear I pack for a backcountry trip. If I lost them I'd buy another pair in a heartbeat at double the price. I cannot recommend them highly enough.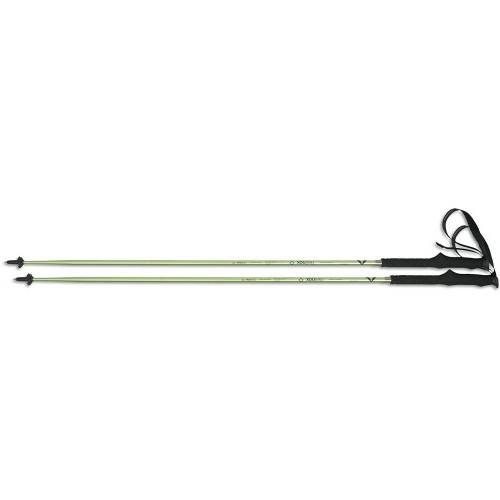 01/3/18
Helinox Passport Twist Lock FL Trekking Pole - Pair ($75+)