Gareth's Tips, Tools, and Shop Tales - Issue #113
Got a tip to share? A tool to recommend? A tall tale to tell? A tip to bust (see below)? Please share with your make comrades.
In Search of the Best Pair of Scissors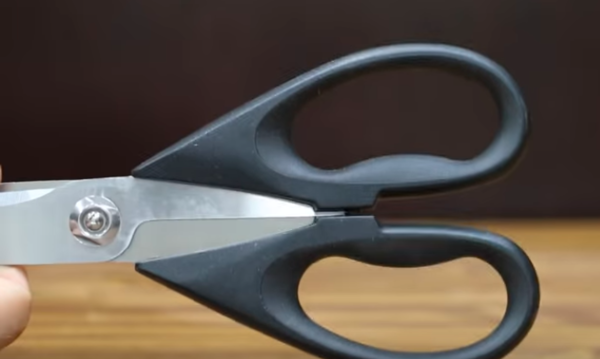 In this video, Todd at Project Farm puts 15 models of scissors through their paces. He tests scissors by KAI, Gingher, Heritage, Klein Tools, Henckels, Fiskars, Bianco, Ultima Classic, Westscott, Livingo, KitchenAid, Singer, Scotch, and Stanley. The scissors were tested for sharpness and durability after cutting through 1,000 feet of paper, 20 passes through cardboard, 10 passes through aluminum sheeting. In the end, the expensive KAI scissors (at $78) performed best overall, but the Fiskars ($26) and Klein Tools ($24) models did amazingly well, too. I have the Fiskars and love them.
Essential Tools for Electronics Hobbyist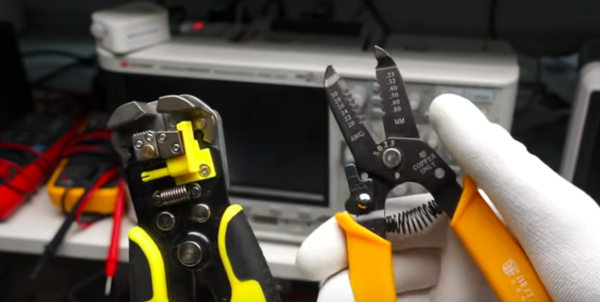 In this helpful Andreas Spiess video, he runs through the essential tools he recommends for a well-equipped electronics lab. There are a lot of great tips and recommendations here, like which tools are OK to buy cheap and which ones require putting the hurt on your wallet.
Using Bits of Left Over Molding Rubber to Volumize New Molds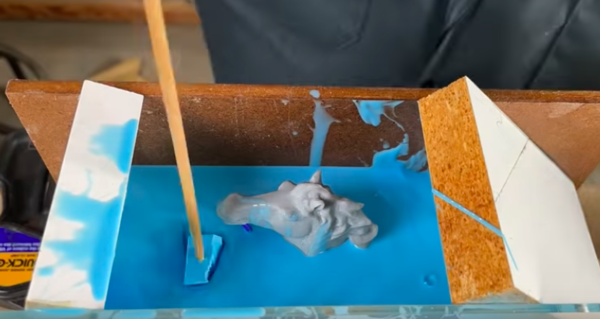 Anyone who's ever done any molding and casting knows how expensive molding rubber is and how aggravating it can be to be pouring a mold and come up short with your mold mix (an all-too-frequent occurrence). In this Robert Tolene video, he offers a tip I hadn't heard before for saving on molding materials. He calls it "dunkin' chunkies" — he cuts old mold pieces into small chunks and adds them into a new mold pour (in the areas where they won't interfere with the object being molded).
Hacker Laws that Apply in Real Life
In a recent Recomendo, Mark Frauenfelder included his favorite "hacker laws" from this GitHub repository of Dwmkerr's Hacker Laws and Principles. These also apply to everyday life.
Hofstadter's Law: It always takes longer than you expect, even when you take into account Hofstadter's Law.
Amara's Law: We tend to overestimate the effect of a technology in the short run and underestimate it in the long run.
Putt's Law: Technology is dominated by two types of people, those who understand what they do not manage and those who manage what they do not understand.
Building an Affordable, Portable Workbench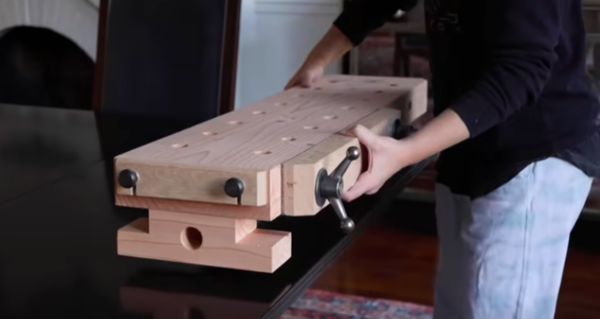 When I was the editor-in-chief of the Make: website, for years, one of the most trafficked posts was on how to build a basic workbench. Makes sense. Having a decent work surface is the first step in delving into regular DIY projects. In this 3×3 Custom video, woodworker Tamar creates a portable, affordable workbench that can turn any table, desk, even the floor, into a maker's workbench. The bench includes a woodworker's vise and capabilities for clamping down all shapes and sizes of workpieces. Tamar also offers plans on her website for the bench which are available for five bucks.
Changing the Output Volume of a Pump Bottle with a 3D Printed Collar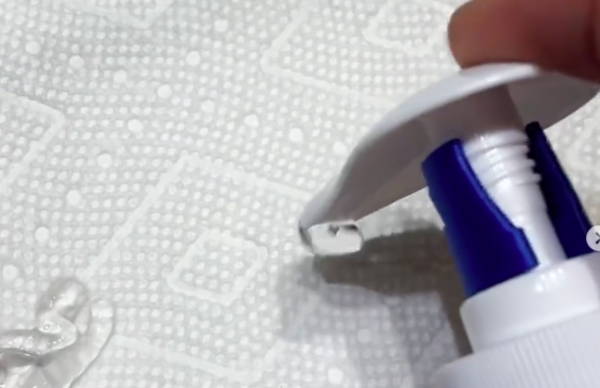 This clever idea was posted on the Tableft Workshop's Instagram account. This "hack" can obviously be applied to any pump-bottle liquid.
"Coleys class was apparently going through the hand sanitizer really fast so i made the school these little collars to limit how much can be dispensed at a time, works like a charm and is still more than enough for adult hands let alone a 7-year-old. Printed 50 of them which should cover the school for awhile with plenty extras."
Call for Tips to Bust
I've gotten a number of volunteers for tips busting but few have put forward tips to confirm or bust. If you'd like to sign on a buster, message me. If you have an idea for a tip to bust, please share that.
Here are a few ideas of tips to bust:
As discussed in the last issue, reader Jim Keith suggested a test to see if using tape along a cut line on a table saw really does limit/prevent tearout.
Last issue, I posted about an article in Family Handyman listing 101 tips from over the years that have stood the test of time. If you're looking for a tip to bust, why not go through this list and pick one you're suspicious of.
03/3/22
(Gareth's Tips, Tools, and Shop Tales is published by Cool Tools Lab. To receive the newsletter a week early, sign up here. — editors)