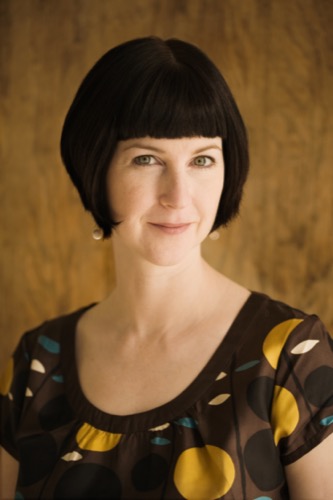 Cool Tools Show 238: Jennifer Robbins
Our guest this week is Jennifer Robbins. Jennifer is a designer who is best known for her work in web design. She has written thirteen books, including Learning Web Design, 5e (O'Reilly) and she co-founded the ARTIFACT Conference. Currently, she's excited about the relaunch of "Cooking with Rockstars," her pre-YouTube video podcast in which she interviews indie rockers about food. You can find her on Twitter @jenville.
Subscribe to the Cool Tools Show on iTunes | RSS | Transcript | See all the Cool Tools Show posts on a single page
Show notes: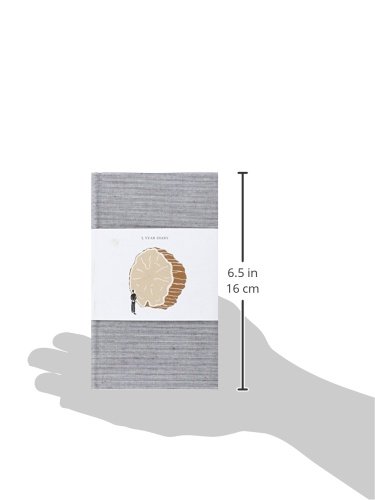 5 Year Diary by Tamara Shopsin ($25)
The first pick that I have is a little 5-year diary, designed by Tamara Shopsin. I just write down what happened at each day, who I talked to, and I usually end up recording what food I cooked because I'm big into cooking. I have a log for almost every year of my life. But this is the first time I've really gotten into a five-year journal and I love it. I love this one in particular because it's just very simply designed, it's very classic. It's small, and there's just enough room to write a couple of sentences. It's very easy to maintain every single day because there's no big commitment. And I'm four years into this book now, so it's really starting to pay off because when I write down what happened, then I can look back and see what happened on that day, three years back. And for me that's really fun. I think it plays to my natural bent toward nostalgia. I particularly like the clean and functional design of this journal. So many journals are over-designed.


Fiskars Titanium Rotary Cutter ($20)
I have really gotten into sewing lately. I've always sewn, but just straight-edged things like curtains or a comforter cover. But in the last year I've really gotten into sewing clothing and much more adventurous items. And it's cool to be in my mid 50s, learning a whole new world of skills and tools and trying more and more challenging patterns. And then I discovered the Fiskars rotary cutter and you use it along with a straight edge and it's a game changer. It completely just changed the way I work. I'm a fairly precise person, so just the ability to cut patterns really precisely and cut things exactly to precise inches, which is really more of a challenge to do with sheers where you're lifting the fabric and it shifts around more. With this you're pressing it down with a straight edge and just running that nice titanium blade along the edge of the straight edge and you get just perfect results. There are a number of other sewing tools I've recently discovered and delight in, such as a dedicated invisible-zipper foot, a thread snip, a seam gauge, and pattern weights, but the rotary cutters have had the biggest impact on my process.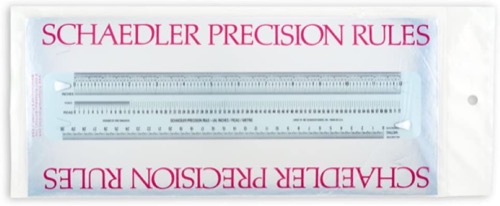 Schaedler Precision Rules ($30)
I have had mine for 30 years. And if a ruler could be sexy, this one's pretty sexy to me. It's just what it sounds like. It's a super precise ruler, and it's printed on a very thin translucent plastic. I have a set of two of them, and the one I'm looking at now has inches along one edge down to one 64th of an inch. And it has metric down to half millimeters. And then there's picas down the middle, for the first 12, every point is marked. I have another one that has picas along the edge. As a book designer, I am partial to the pica ruler, which has found steady use throughout my career.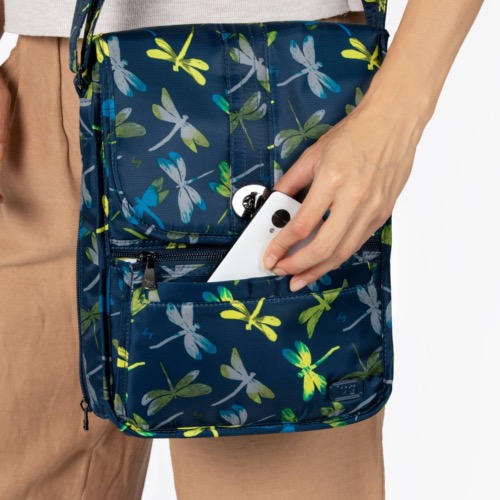 Moped Crossbody Bag by Lug ($70)
I have been using the Moped bag as my "everyday" purse for at least 10 years. It's just the right size–big enough to hold everything I need for a day (even a light sweater) but not so big that everything is swimming in it. But it's the POCKETS that I love! So many pockets! There's a back pocket that fits my iPad perfectly, a handy front pocket for my phone, and a side pocket that I use for glasses, a water bottle, or a compact umbrella. I have a whole system. They come in a lot of different fabrics, but I like the simple gray heather. And it's not fancy. I have fancy or evening purses, but I'm not a purse person. People pay a lot of money for purses. I'm shocked. This one's very affordable.
About Cooking with Rockstars:
Years ago, starting in 2002, I started doing video interviews with indie rock stars about food. It was called Cooking With Rockstars, and I had the site up from maybe 2002 to 2008. Then the site went offline and I just never came around to getting it started again. There was always something else to do and that was always lower priority. But recently, I was talking with Jeffrey Zeldman who works at Automattic and he gave me the assistance of a team at WordPress who built it for me and we revived it. So it's back online. I'm able to rerelease all of the old videos. I have a whole bunch that were in the can that were never released. They're old, but they're newly released. And I might, after you can actually do things like visit people again, might do a few new interviews coming up. So I'm excited about that.
08/7/20