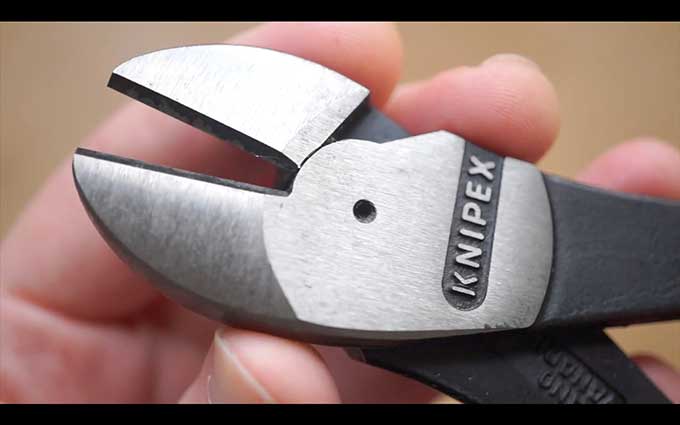 Clippers that cut anything
Knipex High Leverage Cutters cost around $35, which isn't cheap for a pair of clippers, but they're indestructible. They're drop forged, so they're extremely tough. They're rated for cutting through Piano Wire, which is essentially tempered spring steel and easily damages most cutters.
Personally, I've used these on cutting away sharp ends of nails and screws. But I'll also use them on overkill things like zip ties or extracting my kid's toy from packaging tie downs. It's safer and more satisfying than a box cutter.
10/24/17
(Cool Tools has a YouTube channel with many more tool reviews — editors)
Knipex 7401250SBA 10-Inch High Leverage Diagonal Cutters ($36)