Homestead
Portable stove with Brass Burner Head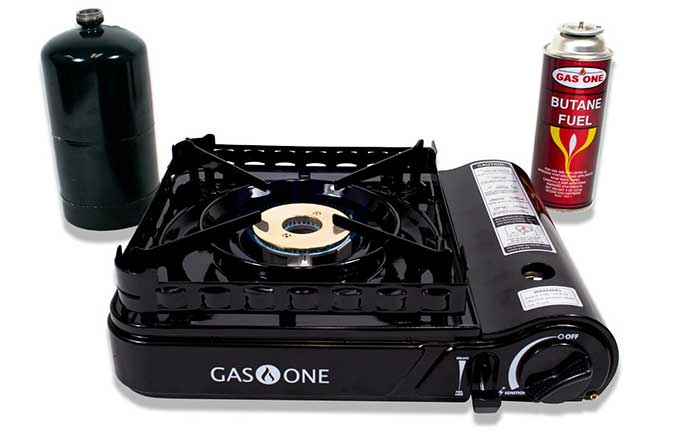 Best portable stove
I car camp quite a bit and have tried just about every stove out there. In Asia I noticed every street market vendor uses these low flat butane stoves to cook everything on. I have switched over to one of these and love it. This Gasone model is compact, well made, ignites every time, and works with both the low profile butane canisters and the classic Coleman Propane bottles. This stove performs well enough to use as an extra burner at home or during service outages.
I find a single burner does everything I need but they do also make two burner models and hand held torches that use the same canisters which are handy for starting camp fires and the odd creme brule.
Note that Amazon won't ship the butane canisters to California, but they sell them in all the asian markets around here for under a $1 each.
10/23/17