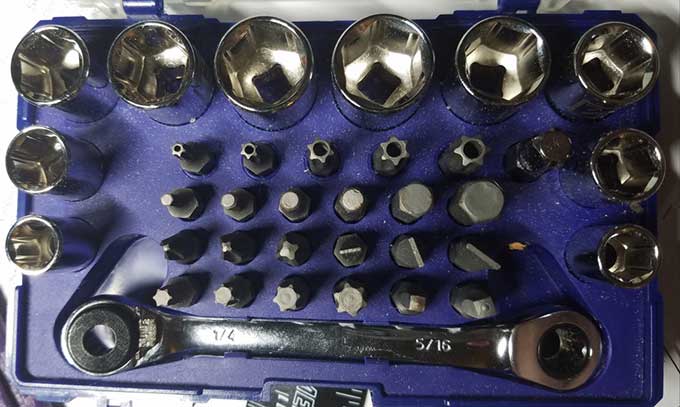 Tighten and loosen screws and bolts in tight spots
This is a simple little ratcheting driver kit, but the very shallow depth (about an inch) makes it amazingly useful around the house. I keep one of these in our in-house tool bag, as well as in the garage. Unless the screw or bolt is recessed, or extremely tight I invariable reach for this kit whether tightening an outlet or fixture, or assembling furniture.
A handy little carrying case with belt clip makes it very easy to store and hang from a pocket in your tool bag or a belt/pocket. By pressing your thumb on the back for downward pressure it is small enough (4.5″ long) to still ratchet comfortably with the same hand. You can use two hands as well, but I very rarely find this necessary.
It's shallow enough to tighten the screws on a doorknob with zero slipping or stripping. How about getting at that screw on a shelf bracket that no other screw driver will allow you to tighten because of the angle? It is astounding how much easier it is with this tool.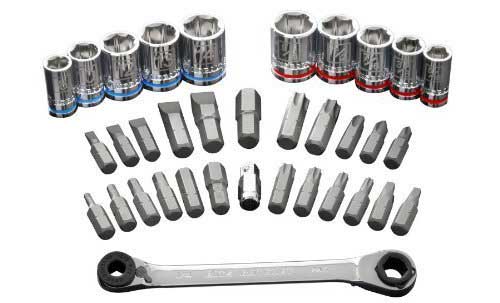 09/26/17
Kobalt 35 pc. Right Angle Bit Driver Tool Set with Case ($27)