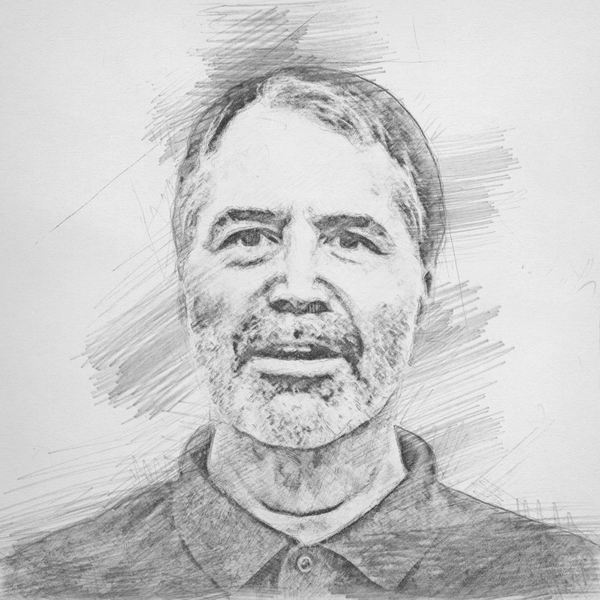 Cool Tools Show 136: Larry A
Our guest this week is Larry A. Larry is a longtime subscriber to Cool Tools and an occasional contributor. He's an engineer who loves technology, and who sees things differently and in more depth than the average consumer. Kevin and I picked Larry as a guest for the Cool Tools Show because he's active in the comment boards. He has great things to say: questions, assumptions, interesting opinions.
Subscribe to the Cool Tools Show on iTunes | RSS | Transcript | Download MP3 | See all the Cool Tools Show posts on a single page
Show notes: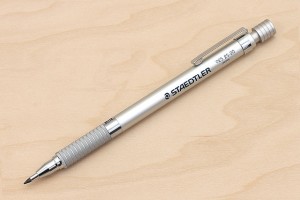 Staedtler 2.0mm Mechanical Pencil Silver Series ($11)
I was looking for a reliable pencil for marking wood and drywall, using a straightedge, during a recent home improvement project. I was using a 0.9mm mechanical pencil and the lead kept wearing down after a few strokes on wood, and often broke mid-stroke, so I needed to seek an alternative. I learned about this 2mm lead holder on ToolGuyd. This is a smaller pocket-size version of a draftsman's lead holder, which is the size of a wooden pencil. I found a great guide to this type of pencil — If you enjoy using a wooden pencil to draw or draft, you should consider the lead holder. It marries the advantages of a traditional wooden pencil — variable line width expression and a large range of lead grades — with the convenience of a mechanical pencil. And that sums it up. It combines the best of both worlds.
Their top choice was also this Staedtler Silver Series. The case and push button are aluminum, with a stainless steel tip. The weight is slightly heavier than plastic but the feel is more solid, and it looks great, like it will last. And for $10, there is no fear of losing it. It has an incremental advance clutch mechanism that works like a mechanical pencil's. You push the button and the lead advances about 1mm each press and is held tightly. The older style holders use a drop clutch mechanism which is less convenient to use, as it releases the lead when you push the button, so you have to 'catch' it at just the right length, or it is either too long or it falls out of the holder. I had that type before and this newer mechanism is much more convenient. It is only 6″ long and 3/8″ in diameter, like a mechanical pencil. The 2mm lead is the thickness of a wooden pencil's so its sharpened point can be used to draw variable width lines and shading as well. You can get almost any hardness of lead for it. Great guide – The Best Lead Grade For Every Application. It comes with one HB grade lead but I bought additional 2H leads because I felt it would wear and break less for my purposes.
You do need to use an external eraser because there is no eraser inside the push button. The STAEDTLER Mars Plastic Eraser reviewed on Cool Tools is a great one. It erases cleanly in broad strokes or narrow ones.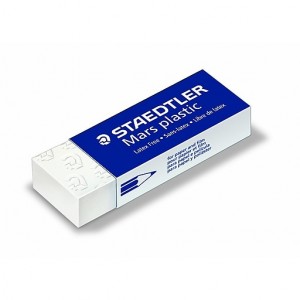 And the lead has to be pointed from time to time, using a lead pointer, made especially for this type of lead. The Mobius and Ruppert (M+R) 0614 Brass Lead Pointer fills the bill with elegance and style. Just a single 360º turn is all that's necessary to go from a dull, rounded point to a sharp one, so very little lead is wasted. I keep the small sharpener in a 2″x2″ ziplock bag with a small hole in it, poked by the lead the first time, and this keeps the lead particles contained, and makes disposal easy.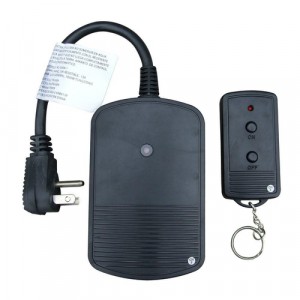 Defiant Wireless Indoor/Outdoor Remote Plug ($10)
I use this remote-control plug to power my router and cable modem off and on (reboot) in order to re-establish my internet connection whenever I experience a slow-down. There was a timer for the same purpose reviewed on Cool Tools, but I prefer the switch because it enables me to reboot on an as-needed basis rather than at a fixed time interval. I can go for weeks or months without a problem, then, all-of-a-sudden, my connection slows. This particular unit is quite cheap, $9.97 at Home Depot, and so far has worked flawlessly. It is solidly built and it works first time every time. I can use the remote from my desk 50 ft away from the router and modem, through walls. The only gotcha is that the receptacles are oriented side-by-side, horizontally instead of the usual vertical. Both the router and the modem use large and bulky wall-wart transformers which are oriented at 90º to each other, making it impossible to connect both of them at the same time into the two receptacles on the unit. I have to use a Single Outlet Grounding Adapter to extend one of the receptacles. A simple $0.69 solution. I don't know how long the remote's single A-23 battery will last, but a 2pk A-23 Alkaline Battery costs under $4 and is available at the store. This model is not available on Amazon, but the Woods 32555WD Outdoor Wireless Remote Control Kit looks similar and costs $12.95. I can't vouch for it but it is rated 4.3 out of 5 stars by 3,756 reviewers.
A note about rebooting the router and modem using the switch. I open a terminal and initiate a ping to a site like google.com, and make sure it fails as soon as I hit the OFF switch on the remote. That way I know it succeeded. I then hit the ON switch and wait a timed two minutes, which I have determined is about how long the whole reboot process takes. I'm not done yet. I still have to reset the computer's Network Interface Card in order to insure maximum connection speed. On OS X, I open System Preferences > Network, and stop and restart the network service. This alone often does the job, but it is better to reboot the router and modem as well.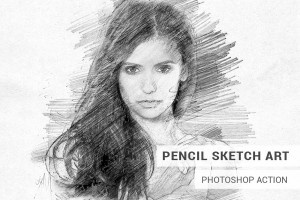 GraphicRiver – Pencil Sketch Photoshop Action ($7)
This is my exciting new 'toy', I mean tool. I used this Photoshop set of actions to compose the sketch for my headshot. I wanted something unusual but I wasn't satisfied with Photoshop's Filter Gallery results so I tried to find a way to transform a photo into a pencil sketch. I kept on finding remarkably realistic pencil sketches online, made using the Pencil Sketch Photoshop Action. This is quite an amazing tool for $7. You load an image in PS, load the included brushes and patterns, load the action set, create a layer mask, select the area of interest on the layer mask, and hit the action's 'play' button. It goes through thousands of actions – the exported action set had over 3800 lines of code, creating and deleting layer upon layer, applying filter upon filter, and finally giving you the finished result. The result is so good, it really looks hand sketched, including hatch marks, guidelines, and a paper texture. It organizes all the layers it creates into folders of several categories, so you can easily tweak the image by deselecting which layers you want to be invisible. The author must have spent lots of time developing such a polished product. There is a video tutorial that shows you all you need to know to use it. Be forewarned, you must follow every step verbatim or you will get warnings and incomplete results. Here is what the author recommends if there are problems:
1. Please check the name of created layer mask. The right name is "area".
2. Make sure that your background layer has a "Background" view.
3. Also please make sure that you loaded patterns file and brushes file.
4. Also before you click play button please make sure that the opacity and flow values of brush tool is 100%. And that the normal mode of brush tool is selected.
5. Please use high quality photos with 3500px size and more. Also action works better with high contrast images. I mean that the image must include bright parts and dark parts.
I actually increased the contrast and brightness of my image and applied an unsharp mask filter to enhance the edges. Be sure to resize an image that is smaller than around 1800 pixels in height or width to 1800 pixels for best results. The author suggests 2500-4000 pixels but that crippled my system. My image was only 600 x 600 pixels and the results were not that great. When I resized it to 1800 x 1800, the results were spectacular. It is so fascinating to watch the actions go through their gyrations, I recorded a screencast of it transforming a nice image of Kevin Kelly that I found on Google Images. Here's the original and the completed sketch: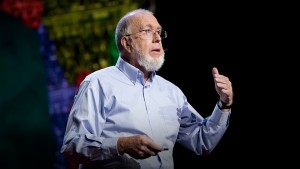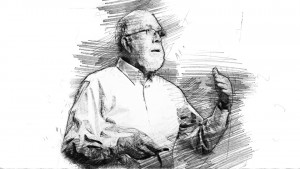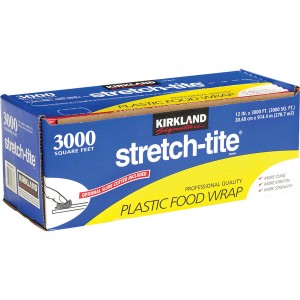 Kirkland Signature Stretch-Tite 12″ X 3000′ Food Wrap ($15)
I can't say enough in praise of this product. It is the best cling wrap my wife and I have ever used. From its heavy duty, static-resitant thickness that allows handling it without it clinging to itself until you want it to, to its safe easy-to-use slide cutter, its great price, its convenient dispenser box, it is designed for economical practical use by commercial establishments and home users alike. Although 3000 ft. seems like a lifetime supply, this lasts us about a year, a year and a half. We keep the box hidden in the pantry right next to the kitchen island. When we need a piece, we just zip off the right length, using the 'optional' slide cutter (which is mandatory if you don't want to end up with jagged uneven pieces, and/or scraped knuckles, using the standard sawtooth cutter that also comes with it). The cutter cuts effortlessly using one finger to slide it in either direction. We 'float' the piece over to the nearby island without it wrinkling and sticking to itself, and place it onto a container, bowl, plate, or chicken cutlets for pounding. … Here's a tip. You can have someone you know, who has a Costco membership, buy you a gift card either online or at the store, so you can buy it at the good club price. My wife and I do this all the time for friends and family.
Also mentioned: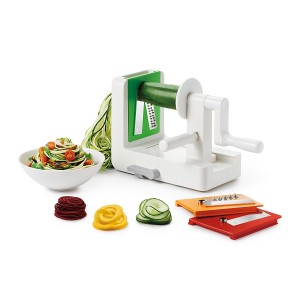 OXO Good Grips 3-Blade Tabletop Spiralizer with StrongHold Suction ($40)
Lately my wife and I have embarked on a low-carb, low-fat, low-meat, small-portion diet consisting of mostly vegetables. In a few months I have lost enough fat weight to go from a tight-fitting size XL to a loose-fitting size L. I found out there was this tool called a spiralizer, which shreds vegetables into noodles, and it interested me because it sounded like vegetable noodles would be a healthier alternative to carb-laden pasta. I did my online research and found that the OXO was, by far, the best made, most functional spiralizer of the many choices available, so I bought one. It has turned out to be a great investment for $40. It is made of a solid, quality plastic. The whole thing packs up into a compact 'cube' shape. The suction base holds so rock solidly, it is actually a bit of a challenge to get it to release. It is easy to use and it works well, producing long, consistent noodles. I can make noodles from many different vegetables, the best being squashes such as zucchini, calabacitas, Asian fuzzy squash, and butternut squash. It can do an entire butternut squash, ejecting the large seeds to the side. Green papaya is also a favorite that makes firm neutral tasting noodles. We serve the vegetable noodles with marinara sauce and grated cheese, or mixed into a stir-fry. They are delicious and very healthy and nutritious. It takes about 5-10 minutes to clean to like-new condition. I'm very meticulous about cleaning kitchen tools. I use a toothbrush with a drop of dish detergent to scrub the cutters' intricate surfaces, and the spiked pusher. Then I rinse and dry everything.


We have hired professional editors to help create our weekly podcasts and video reviews. So far, Cool Tools listeners have pledged $385 a month. Please consider supporting us on Patreon. We have great rewards for people who contribute! – MF
08/17/18