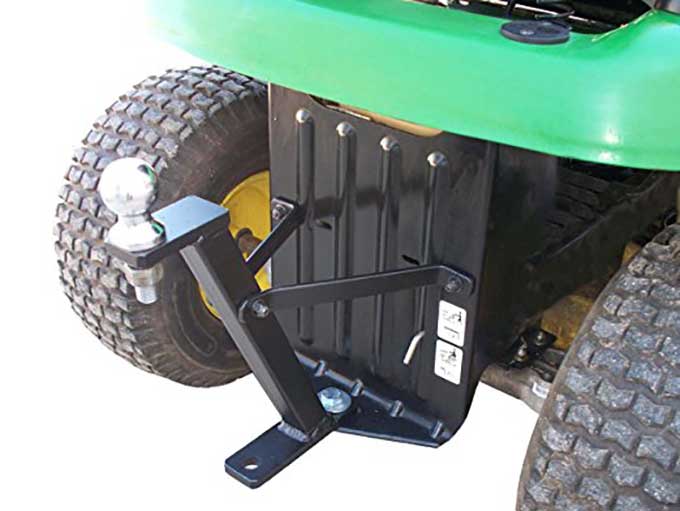 Lawnmower towing hitch
If you've ever wanted to put a full-sized trailer hitch ball on your lawn tractor, this is the right way to do it.
I've got two utility trailers, one small and light, the other fairly heavy. Moving them around my property from where they are stored to the driveway or where I can easily back in to get them can be tricky. The ability to use my small lawn tractor to do this makes the job a great deal easier. I've tried just putting a ball hitch on the tail plate of the tractor meant for accessories like clippings bags and aerators and spreaders, but they don't fit well. I've also tried an adapter that is meant to give you the extra space needed, but the lip is just not strong enough.
This product took me about 15 minutes to install and fits a fairly wide range of lawn mowers. The extra supporting arms provide the strength needed to support a reasonable load without bending the lip of the hitch page. No, you're not going to haul a yard of loam or crushed rock with your little lawn mower. You need a truck and heavy trailer for that. Still, there are a lot of uses for light hauling capability and even big empty trailers need to be moved around sometimes.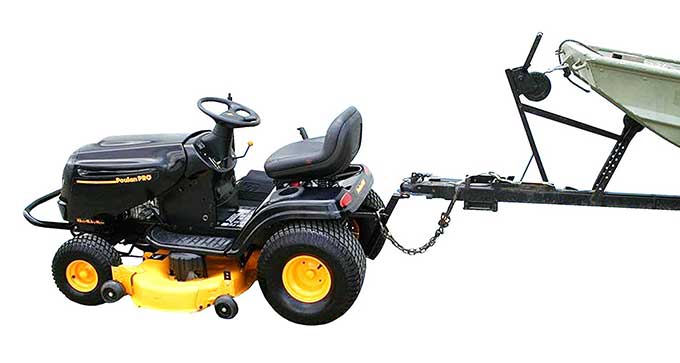 01/24/17