Podcast
Madeline Ashby, Science Fiction Writer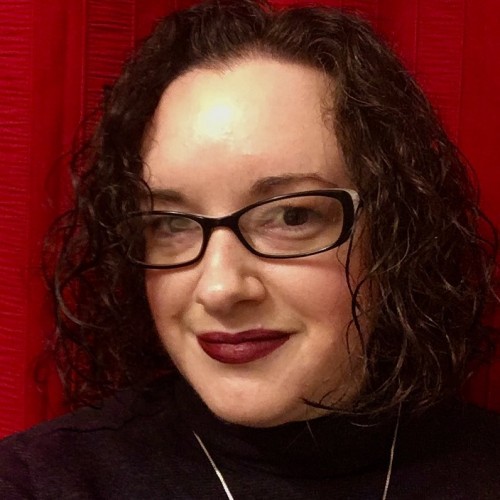 Cool Tools Show 161: Madeline Ashby
Our guest this week is Madeline Ashby. Madeline is a futurist and science fiction writer living in Toronto. Her most recent novel, Company Town, is available from Tor Books.
Subscribe to the Cool Tools Show on iTunes | RSS | Transcript | Download MP3 | See all the Cool Tools Show posts on a single page
Show notes:


Eddie Bauer Travex line
"The Travex line from Eddie Bauer is sort of a wash-and-wear line that is designed for men and women, that is designed to be packable, light, breathable, moisture wicking, and designed to be able to be washed in a sink and hung up in a hotel shower or in an Airbnb shower and then worn the next day. If you buy pieces from the Travex line, things get a lot easier to pack. They come in really basic colors, like black, blue, gray, things like that. There's everything from leggings to dresses to trousers … I wear these a lot. They're extremely comfortable. They're extremely wearable. They're extremely packable. Every time I wear a piece from the collection, someone compliments me, which I love obviously. … Everything matches .. It doesn't wrinkle. It just sort of lies flat again … I've worn it on long train trips, long flights, and you just walk off the plane looking none the worse for wear."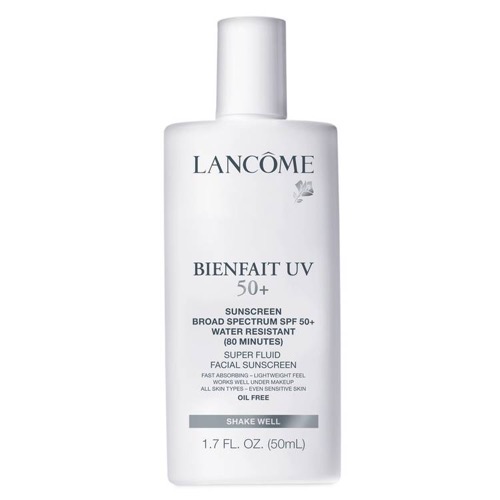 Lancome Bienfait UV SPF 50+ ($40)
"Everyone should wear more sunscreen. [This is] an SPF 50, which is sort of what you want. It's a broad-spectrum sunscreen. There are chemical ingredients as well as physical sunscreen ingredients within it, but it's a liquid, which means that, unlike a lot of sunscreens which are really creamy or heavy or oily or kind of sticky and tacky and make your skin kind of feel weird or make you feel kind of gross, this is a liquid. You shake it vigorously. It pours out into your hand like a liquid or like it's water-based. And because it's a liquid, it absorbs into your skin really quickly. You don't have to stand there sort of rubbing and rubbing and rubbing trying to get this into your skin. … it just sinks right into the face and doesn't cause breakouts and doesn't feel sticky or weird."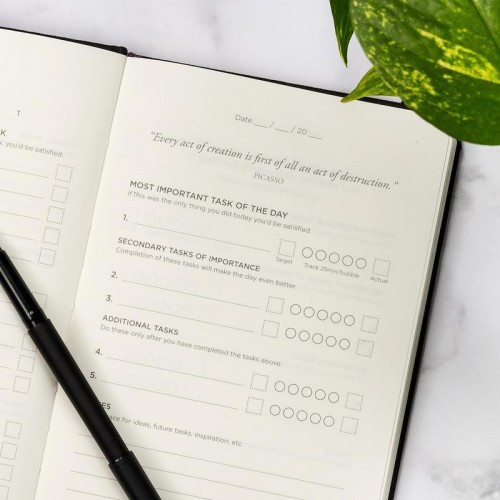 Productivity Planner from Intelligent Change ($25)
"This is the productivity planner from Intelligent Change, and it's a company that makes only a handful of planners. One is the productivity planner, and what I really like about the productivity planner is that it allows for a weekly format as well as a daily format. It's unnumbered. You number it yourself. … If you're in between the space of knowing that you want something more than an app, or if all the apps that you've tried for to-do lists and what have you aren't working or you're not paying attention to them, or you're sick of notifications or you don't feel that you enjoy them, you might want a paper planner. … What I like about the productivity planner is that it streamlines some of that work for you, and it asks you a really important question. Right at the beginning of the planner, they sort of explain their philosophy, and this really changed how I thought about getting things done, because what they explain is your topmost task or the most important task of the day, which is how it's labeled at the top of every page, they ask beneath it, 'If this was the only thing you did today, you'd be satisfied? So if you only did one thing today, if you only accomplished one thing today, you might work on other stuff, but if you only accomplished one thing today or one piece of a goal today, what would it be to satisfy you?' And crucially, when they talk about how to find that out for your day, how to prioritize your tasks, they ask you at the beginning of the book, 'What is the thing that you are most afraid of doing today?' Because the thing that you are most likely to avoid is probably the thing you need to do most, but it's also the thing that's probably holding you back. You might be procrastinating by doing a bunch of other tasks around this task, like the sort of procrasti-cooking, procrasti-cleaning, procrasti-emailing, procrasti-social media. So they ask you to say, 'What is the thing that you're afraid of doing? Do that first, and then everything else will follow.' And they base this on willpower studies that are sort of, I think, they're up for debate. But their philosophy is basically if you do the thing that you're scared of right away, you will go into the day with more confidence, generally, and I've found that to be true."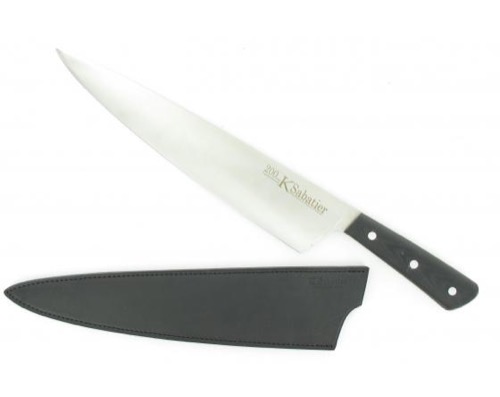 Sabatier 200 10" Knife ($178)
"This is the Sabatier 200 10-inch knife, and it is probably the best knife that we have ever owned in our household. This is actually sort of my husband telling you about this, because when he first purchased this knife, he would not stop talking about it. He could not stop talking about it. He kept demonstrating it. Like, he would hold sheets of paper out and slice paper with this knife. He sharpens it obsessively. I'm making him sound really creepy right now, and I understand that, but really, it's about the knife, I swear…. It goes really well with vegetables. It also slices through meat and fish really well, but crucially … There are a few really interesting things about this knife. One is that it comes from a family business that has existed in France for the past 200 years. There are eight generations of this family that have made this same knife. And it's also made with the thinnest and lightest steel that they could find. It's loaded with nitrogen. They use cryogenic tempering to get the hardness of it. It has an ultra-fine grind, and it is the lightest knife that I have ever, ever used. It feels dangerously light in your hand. It's like it whispers through herbs and through vegetables. Suddenly, it's like they disappear under the chopping edge of this thing. It's so light that you almost feel you almost have to retrain yourself in how to use it. But it means that the cuts can be very fine and that you can break down things a lot more quickly. It's not like a big, heavy Santoku knife or a big cleaver or a dollar knife, obviously, that requires a lot of extra brute force. You don't have to exert extra foot pounds of pressure to get through things. It's so light and really so sharp that it's just amazing."
Also mentioned: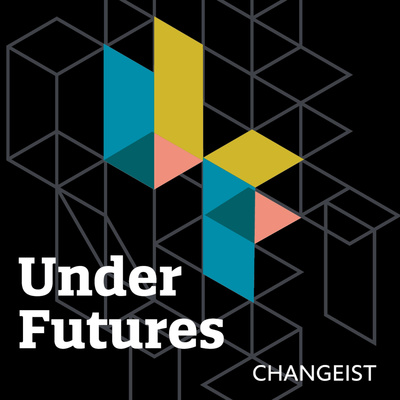 Underfutures podcast
Underfutures is a podcast from Changeist created to dive into trends, dynamics and emerging scenarios that we think are interesting, underplayed, and under-examined in contemporary discussions about futures. We'll call them underfutures because we like new words. Talk back to us here, or @underfutures on Twitter.
We have hired professional editors to help create our weekly podcasts and video reviews. So far, Cool Tools listeners have pledged $400 a month. Please consider supporting us on Patreon. We have great rewards for people who contribute! If you would like to make a one-time donation, you can do so using this link: https://paypal.me/cooltools.– MF
02/8/19