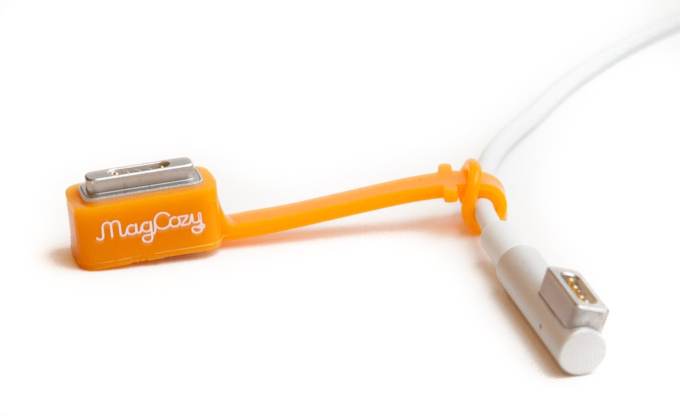 Secures Apple MagSafe to MagSafe 2 converter to power cord
If you own both the older style MacBook that uses the MagSafe charger and newer thinner MacBook that uses the thinner MagSafe2 charger you probably also have one of the very cool Apple MagSafe to MagSafe2 magnetic adapters so you can keep using your old charger.
The MagCozy is a little silicone tether for the Apple MagSafe adapter that works much like old chuck-holder tethers for an electric drill.
After losing two adapters out of my pocket I picked up a MagCozy and I love it. It really like knowing my MagSafe adapter is on my charging cable at all times. It is very light and secure. It is also great for my houseguests. They can just pick the MagSafe connector they need when plugging in at my kitchen table.
07/1/16