Podcast
Mark Krawczuk, Creative Instigator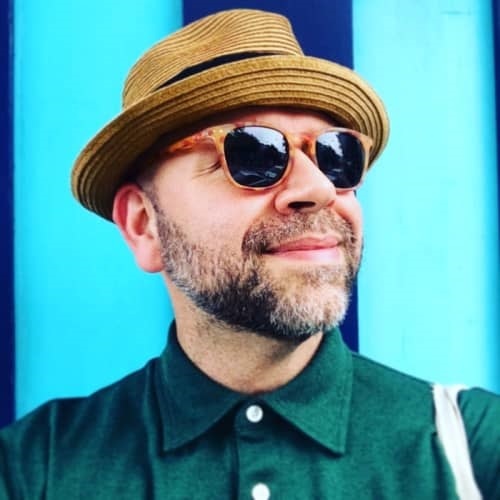 Cool Tools Show 204: Mark Krawczuk
Our guest this week is Mark Krawczuk. Mark works as a freelance producer/project manager, who leads teams of developers and creatives to make digital stuff for big companies. In his free time, Mark likes to incite street events and other creative collaborations, as well as help others with their creative projects. You can sign up for his newsletter here.
Subscribe to the Cool Tools Show on iTunes | RSS | Transcript | Download MP3 | See all the Cool Tools Show posts on a single page
Show notes: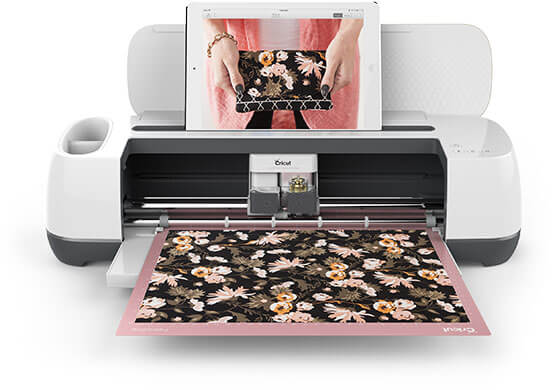 Cricut Maker ($350)
Manual dexterity/fine motor skills are not my strong point. So, I've always dreamed of a machine that could do all of those exacting, detailed cuts for me. When TechShop was around, I started to use laser cutters. But when they closed in early 2018, I was left in the lurch. I looked at getting my own laser cutter, and found out they ran in the thousands of dollars, needed to be vented, and are generally a bit too big to have in my apartment. I looked for alternatives to laser cutters, and came across die-cut machines, particularly the Cricut Maker. It's the love child of a printer (size / shape / methodology) and a plotter/cutter (a blade is moved across the material, cutting out design). While a laser cutter can cut through a lot of different materials, the Cricut Maker can do a fair bit as well. That said, cutting through heavier materials takes a number of passes, so I generally stick to thinner materials such as cardstock and vinyls (which the Cricut Explore seems to do just fine…). Also, while the Cricut Maker can cut fabric, the "bed" that it works with is a maximum 12" X 24" surface, which is great for craft items, but maybe not so great for fabric for clothes. One of the things I love about the Cricut is the integrated training (included) / design software (included) / design library (pay as you go or monthly/annual). I really like how it can import images, and the print and cut feature is really impressive. They also have a rather large library of projects that are ready to go, in their service called Cricut Access. You can get a monthly or yearly subscription (I think of it as Netflix for crafting), or buy projects as you want them. The Cricut Access is great because downloadable projects allow you to customize them, and see how the projects are done. You can also remix parts of one with another, and make them your own. Having so much support, tutorials and projects has made it easy for me to dive in. That said, making your own things are also pretty easy. The design software feels similar to other software I've used, and is forgiving for casual users. Cute Cutter has made it even easier to create your own files. Cricut sells all sorts of materials, but the machines are not limited to just those. While dialing in the materials settings is a bit of an experiment, I've been using vinyls, papers and paper boards from craft stores and places like SCRAP SF.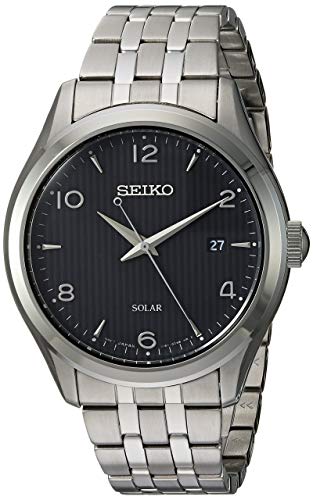 Seiko solar powered watch ($118)
The cool tool here is using a time piece that isn't my phone. In addition to trying to stay away from social media, I'm also trying to reduce phone time. I found that I'd often check my phone for the time, and then get sucked into the messages. Now, when I use my "just a watch" to check the time, I can stay focused on the moment. That said, I love that this watch is solar powered. I'll never need to wind it, and the battery will last probably as long as I will have the watch. I leave it on the window sill every now and again to make sure it is topped up, but as there is no power gauge (a benefit as far as I'm concerned), so it may be fine without that step!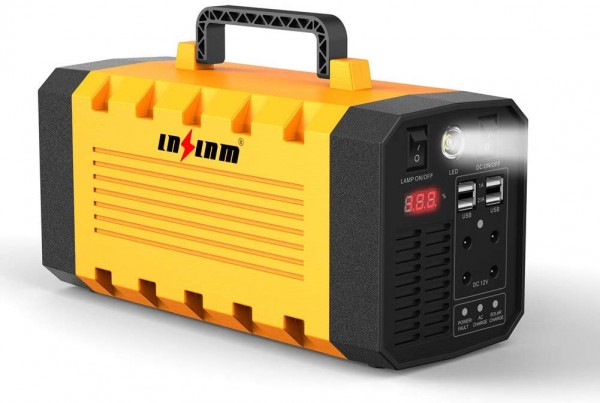 Portable Power Station ($260)
I often do events on the go, or without an outlet near at hand. For example, I've throw Fur Coat Movie Nights – guerrilla movie screenings in public parks at night to people wearing warm jackets (ethical fur choices encouraged), and Karaoke nights in under-used public amphitheaters. This little battery box makes those things a lot easier: it has AC and DC plugs that you can just plug devices in to. I like it better than a gas generator when I can get away with it: no gas, no exhaust, no motor hum! And a lot lighter. And for an LED projector and some decent speakers, and a VCR, it works just fine! I also use it around the house – sometimes where I want to use my sewing machine and where the plug is just isn't the same place. This lets me set up and go just about anywhere for a couple/few hours. One thing to note: It can't support items more than 500W. So, you need to find something else for your microwave, toaster or iron.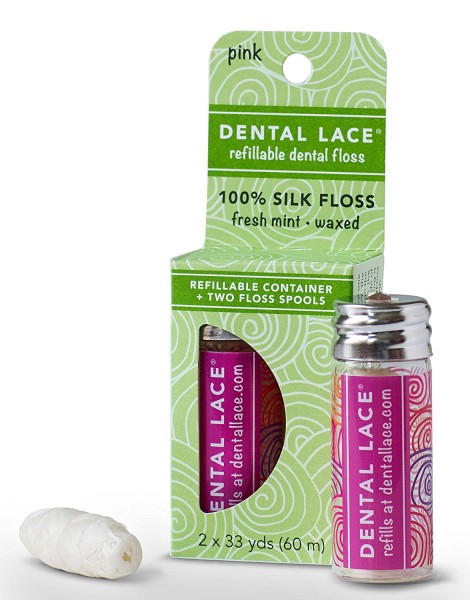 Silk Dental Floss ($14)
I went to the dentist, and I thought they gave me a free trial of coconut floss, but it turned out it was plastic floss with coconut oil in it. I did a bit of research, and came across this article about dental lace made out of silk. I'm not going to save the world by using silk floss, but it is a nice daily reminder to try to cut down on plastics. It comes in a handsome glass and metal container, and you can get refills of the floss. I like it as much as its plastic counterpart.
Also mentioned: 
Some of the projects Mark has worked on lately include: The Cardboard Animal Parade (regular folks created hand made cardboard animal floats, and escorted by 4 marching bands, paraded through San Francisco), You've Got My Eyes (a Blade Runner themed, Science Fair / Dance Party – for "Note Ready for Prime Time" science) and The Night Owl Ceremony (a surrealist take over of a large city park at night with interactive art, marching bands, pardes, singers, all ending in a tea party).
We have hired professional editors to help create our weekly podcasts and video reviews. So far, Cool Tools listeners have pledged $390 a month. Please consider supporting us on Patreon. We have great rewards for people who contribute! If you would like to make a one-time donation, you can do so using this link: https://paypal.me/cooltools.– MF
12/13/19