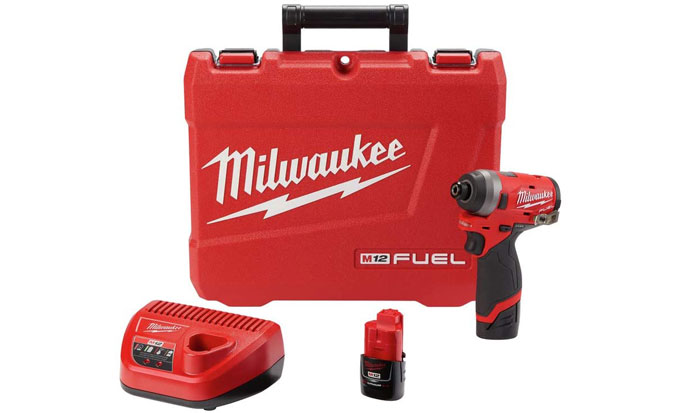 Small but powerful impact driver
I work doing building maintenance. Portability is really important to me so I'm always looking for the most compact tools I can find. I started carrying this Milwaukee 1/4″ Hex Impact Driver on a daily basis. I used it everywhere. It can drive a 4-inch screw with no problem and the battery would last me for days of installing soap dispensers, hanging shelves, and other assorted tasks.
Recently I've been putting a metal roof on my house and even though I've got bigger tougher drivers, this is the one I prefer to have in my tool belt because it's light and doesn't get in the way.
I have to change the battery more often but it's worth it.
09/28/21
M12 Fuel 1/4" Hex Impact Driver Kit