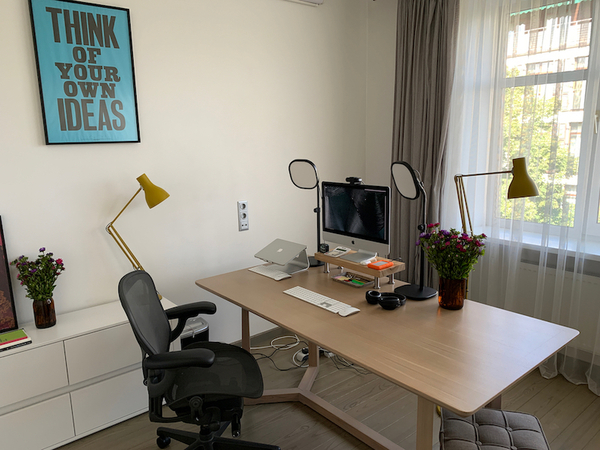 What's in my … ? issue #121
Sign up here to get What's in my bag? a week early in your inbox.
Juris Kristobans is the creator of Modern Different. Modern Different is a resource and newsletter that lets you discover modern and practical products that can improve your home environment and help you get a better quality of life.
It is my first work from home setup. I like to add and remove things often. I have removed every unnecessary object from my desk and left with a bare minimum to do the work. And I love my massive desk (180 x 90cm) even though I don't have much stuff on the desk. When I do research, I have a ton of books and magazines on my desk. It's nice to have plenty of space so I can keep every magazine open.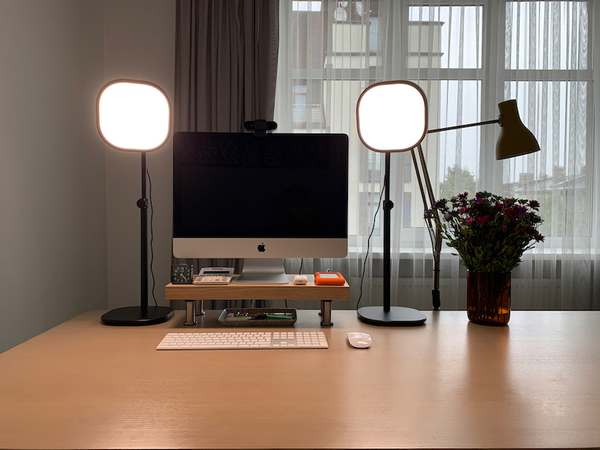 Elgato Key Light Air ($110)
I thought it is ok to use a table lamp (or nothing) for Zoom and Skype calls, but Key Light Air has been instrumental. Lights are compact and easy to pack away if I don't need them. I also like that I can easily adjust the height, brightness, and change color range. And they keep cool for a very long time, allowing me to work without breaking a sweat.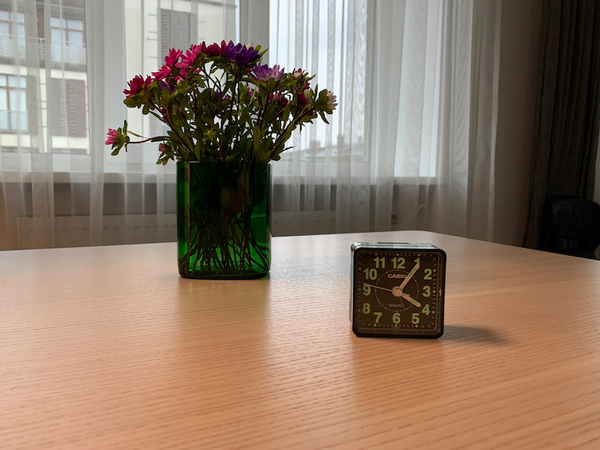 Casio TQ-140-1EF Wake Up Timer Alarm Clock ($14)
I bought this Casio clock as the second alarm if my phone wouldn't wake me up on time. I keep it on my desk. When the alarm goes off, I must get out of the bed and walk to the other room to turn it off. And during the day it is helpful because I don't have to reach for my phone to see the time. It is super loud and will wake me (and neighbors) up within seconds. It has a silent mechanism. I am not a big fan of the sound tik, tak, tik, tak … Fun Fact! My phone has never failed me.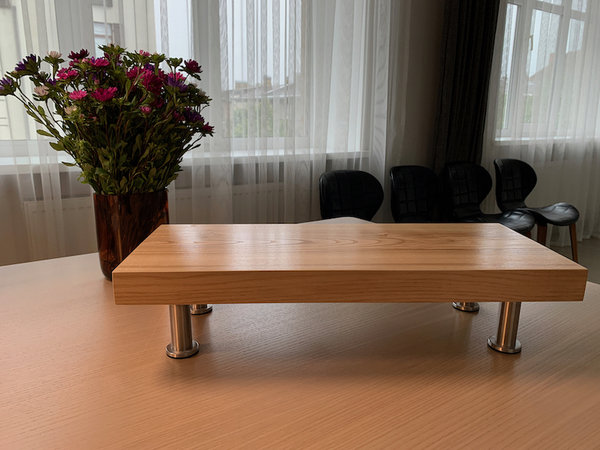 Oak Monitor Stand (DIY)
I spent far too much time looking at monitor stands. It's hard to get a beautiful monitor stand, and the biggest issue for me is that they are too low. I am pretty tall, and I noticed that my posture wasn't great because I have to look down. Inspiration came from Jeff Sheldon (google: Jeff Sheldon monitor stand), and Dad made it for me. It is a combination of Ikea legs, a slab of oak, and matte varnish.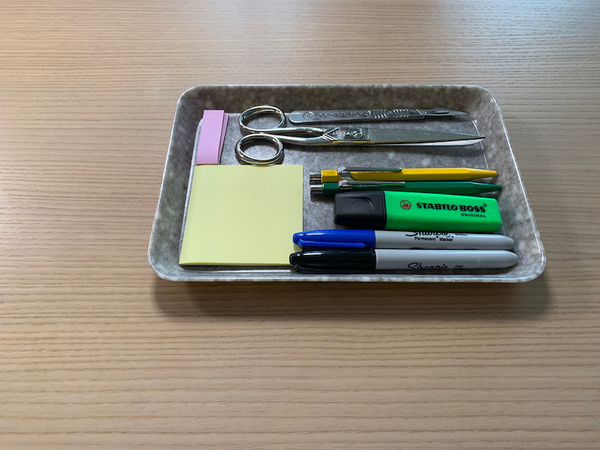 Hightide Marbled Desk Tray ($18)
There is a specific place on my desk for everything. Always! I keep all small things like pens, scissors, sharpies, and post-it notes in this tray. It is convenient because it has the right size, and it lets me organize everything nicely. And Hightide is a Japanese company. That's a bonus.
09/29/21