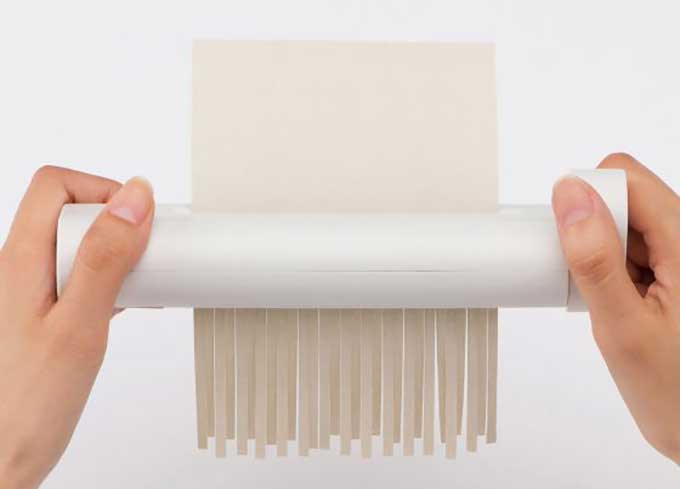 Shreds one to two sheets of paper at a time
I bought this mini paper shredder about a month ago and think it's indispensable in this age of privacy concerns and volumes of paper with our private information on it.
This simple, heavy-duty plastic tool allows you to shred one or two sheets of medium-weight, US letter-sized (8.5″ x 11″) paper. The loading slot is about 4.5″, so you fold the paper in half lengthwise.
It shreds one or two sheets of a paper into fettuccine-like strands quickly and easily by hand. Just a little elbow grease; no batteries or power needed.
It won't shred stacks and stacks of paper in one go (I mean, you could, but you'll probably induce carpal-tunnel syndrome). You also can't cross-cut shred, which is more secure than the fettuccine strands because it's easier for an identity thief to reconstruct the piece.
If you want the ultimate in security, don't use this. The best use for this tool is to keep it in your desk or kitchen counter–wherever you read your mail–and shred pieces as you get them. Don't use this on April 16 when you're done with taxes and have stacks of documents!
03/8/18
Muji Handy Shredder ($15)